This post includes affiliate links. As an Amazon Associate I earn from qualifying purchases.
Everyone loves lasagna so I thought I'd share my spin on a spinach and tomato lasagna made with a bechamel sauce.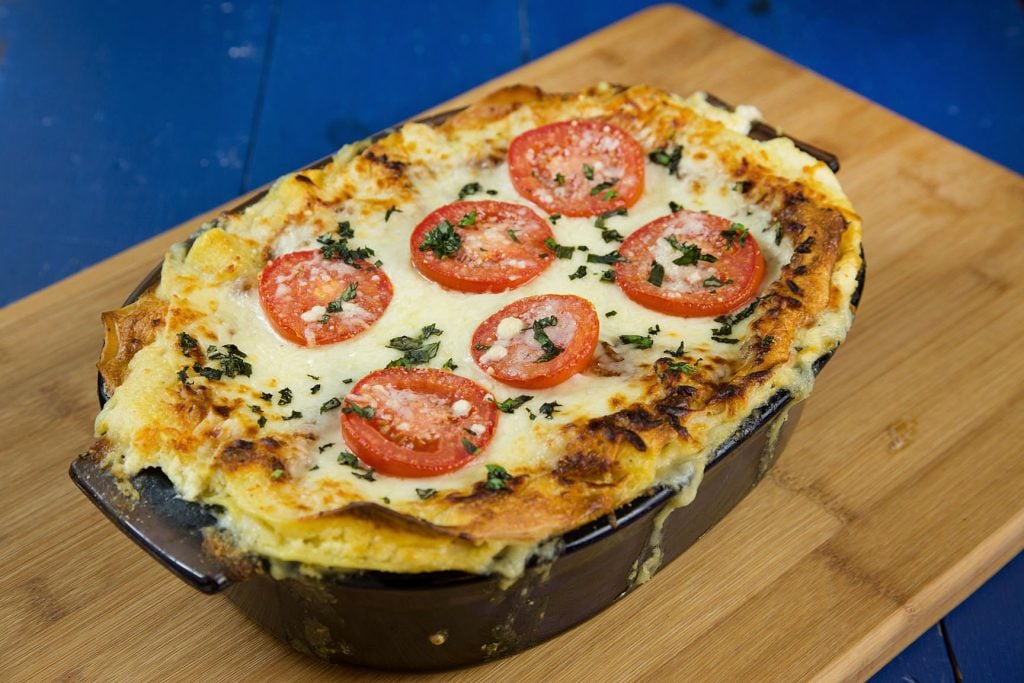 I made a little Bechamel, sautéed the spinach with garlic, and roasted those lovely tomatoes and came up with a delicious vegetable lasagna.
The only problem I had with this cheesy creation was my lack of patience! I just couldn't wait long enough for it to properly set up and ended up with a lasagna that was just a little loose.
It's hard to balance being a food blogger and photographer and still get your family fed in a reasonable amount of time.
Even though it could have looked a little better, I don't think it could've tasted any better, it was a nicely balanced array of flavors.
From the sweet creaminess of the Bechamel to the roasted tomatoes and garlicky spinach. Add the flavors of whole milk ricotta, shredded mozzarella and grated Romano cheese and you end up with a culinary masterpiece!
If you enjoyed this recipe you may also like these: