My Vegetable Lasagna, made with creamy ricotta cheese, a white sauce, roasted tomatoes, and garlicky sauteed spinach, is a delicious way to enjoy this Italian Classic.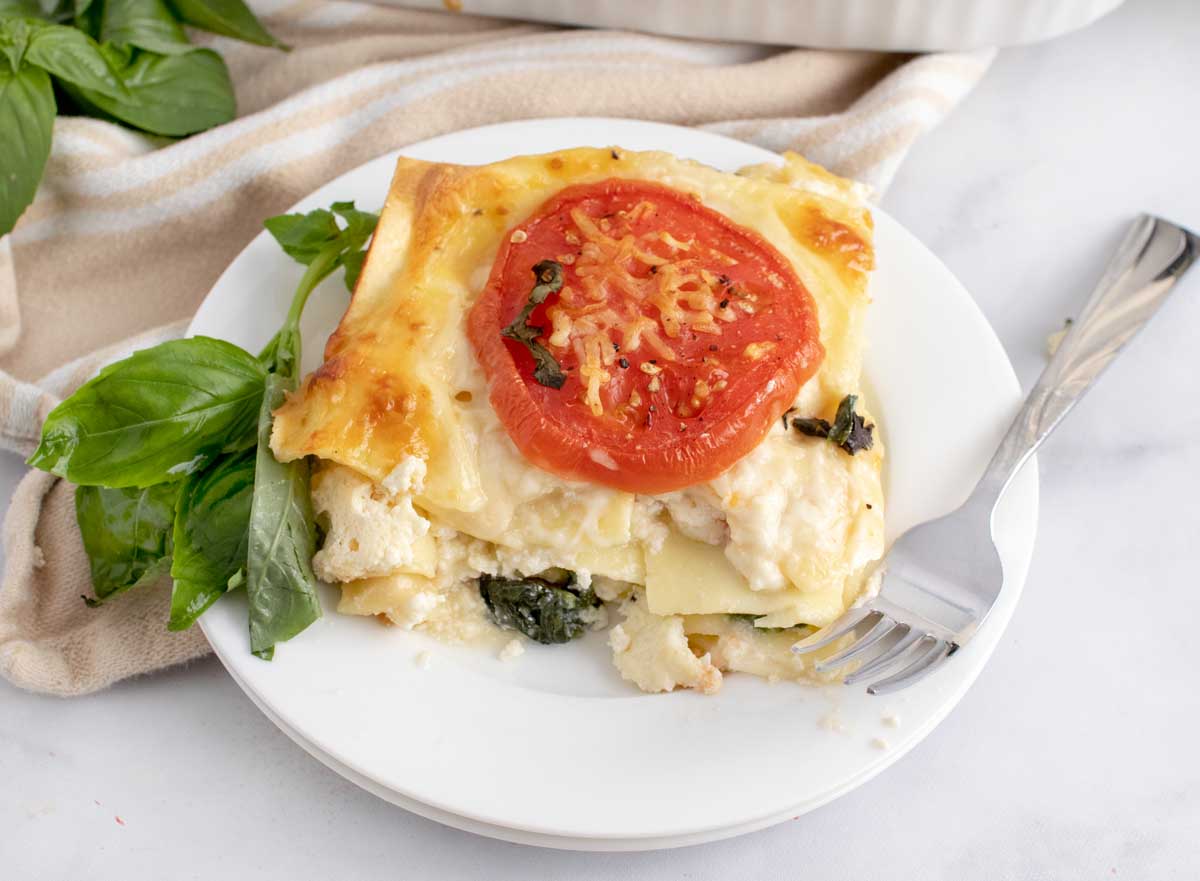 One bite of this creamy, cheesy vegetable lasagna and you'll agree it's the perfect Vegetarian Lasagna Recipe!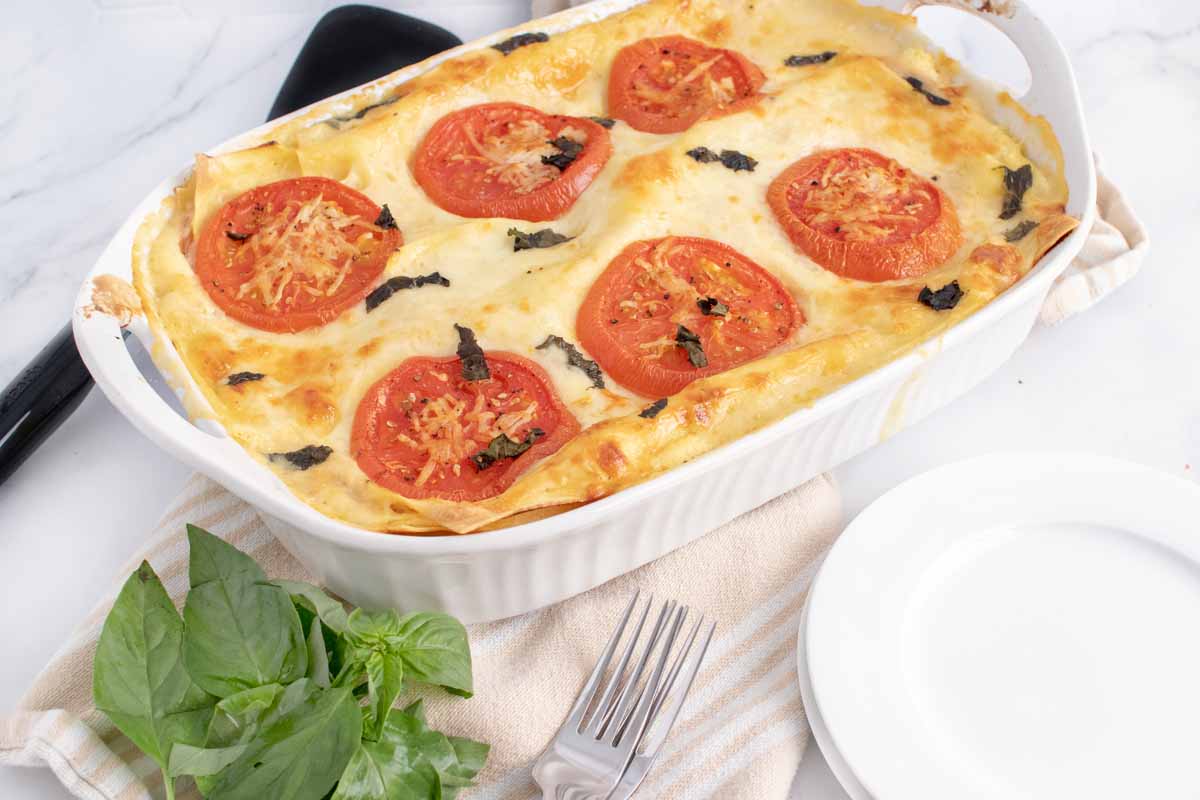 Loaded with flavor and the cheesy deliciousness of mozzarella cheese, parmesan cheese, and ricotta cheese, it may be a vegetarian option. However, I still think it's one of the best lasagna recipes I've ever made.
You'll find many lasagna recipes that use a bechamel sauce in place of ricotta cheese. But it just wouldn't be lasagna without the noodles and the ricotta.
If you prefer a meat lasagna, try my Lasagna Bolognese Recipe.
Ingredients for vegetable lasagna
Let's start by gathering the ingredients we need to make Vegetarian Lasagna with a white sauce. In Chef Speak, this is called the "Mise en Place," which translates to "Everything in its Place."
Not only does setting your ingredients up ahead of time speed up the cooking process, it also helps ensure you have everything you need to make the dish.
Can I make vegetable lasagna with tomato sauce?
You sure can. Just eliminate the bechamel sauce and use your favorite tomato sauce or homemade marinara sauce instead. You can also use some of each sauce to make this lasagna.
How to prepare ricotta cheese for lasagna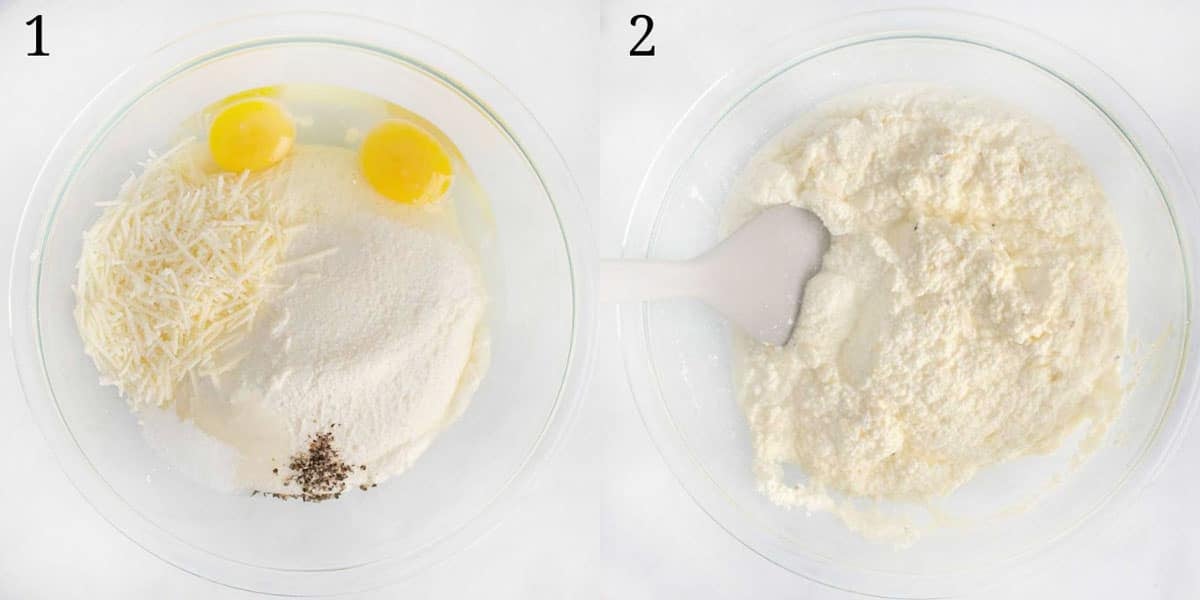 Mix the ricotta cheese, grated Romano cheese, eggs, sugar and pepper together until well blended and place in the refrigerator until needed.
How to make roasted tomatoes
Slice the tomatoes and season them with salt, pepper, and grated romano cheese.
Roast the tomatoes at 350 degrees F. for about 15 minutes.
How to make bechamel sauce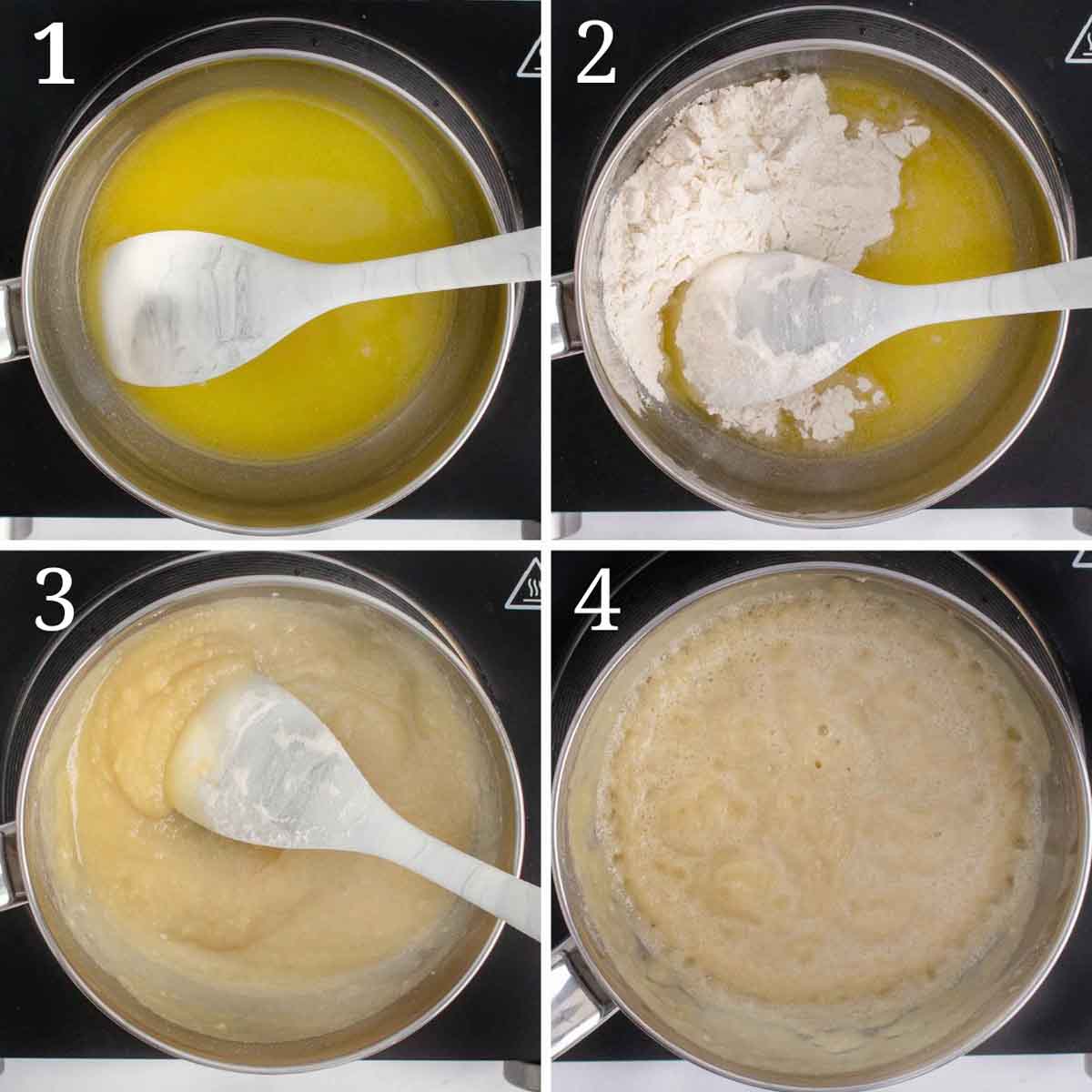 In a saucepan melt the butter over medium-high heat.
Add the flour to the melted butter. Reduce the heat to low.
Stir the mixture until well blended.
Continue to cook over low heat until the roux begins to smell a little like bread (as the flour cooks).
*Be careful not to let the mixture burn.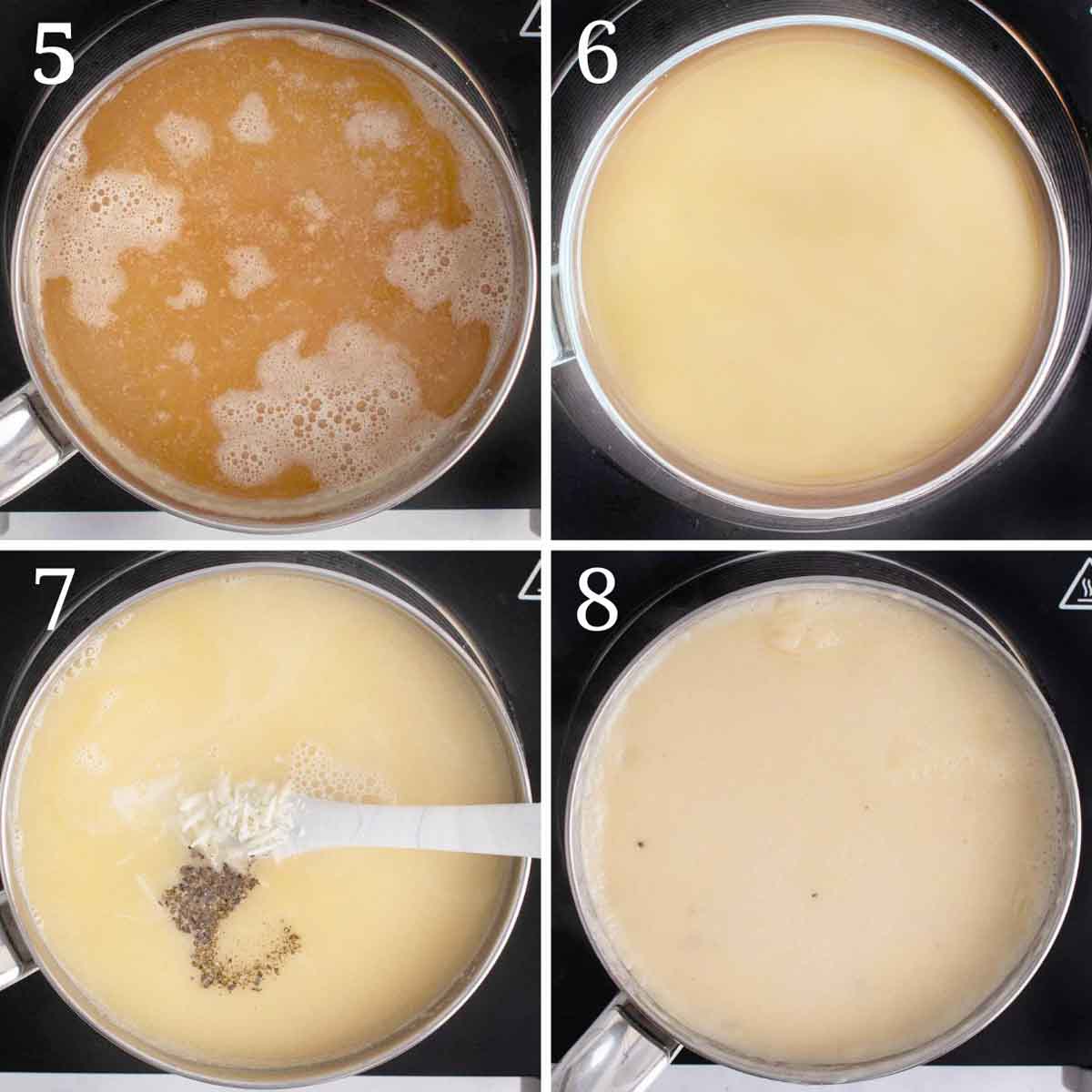 In another saucepan, heat the vegetable stock until almost boiling over medium-high heat.
Add the vegetable broth to the butter/flour mixture (roux). Mix well, getting all of the roux stuck in the corners blended in.
Add the milk, Romano cheese (or parmesan cheese), and black pepper to the mixture. Stir until well blended.
Allow the bechamel sauce to simmer for 5 minutes. The mixture will thicken as it simmers.
If needed add additional milk or water to thin out your sauce. Allow sauce to cool to about room temperature before using (don't put it in the refrigerator).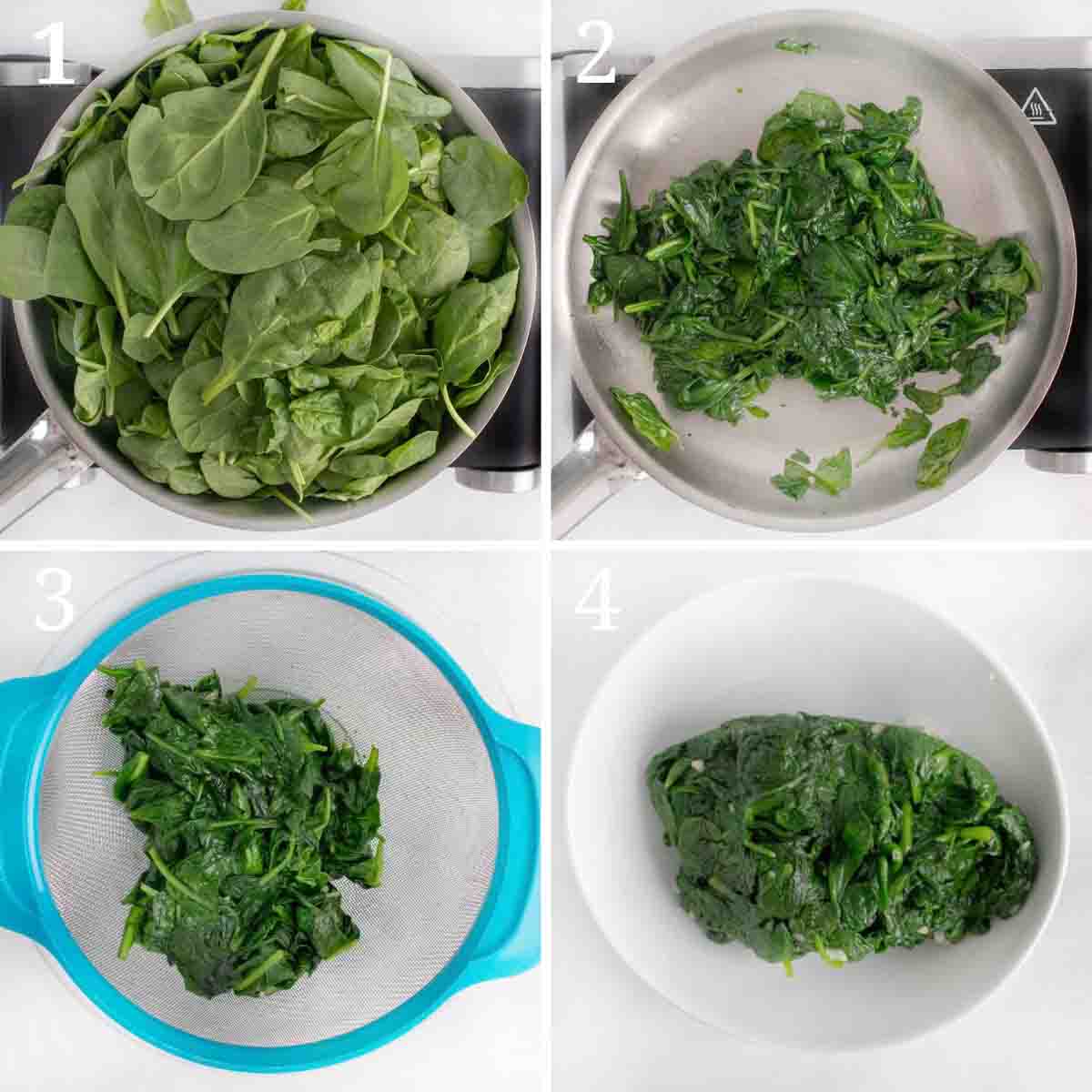 In a large skillet or frying pan, add a tablespoon of olive oil, chopped garlic, and spinach leaves.
Let the spinach cook over medium heat until fully wilted and some of the water has cooked out.
When the spinach is fully cooked place it in a colander and let the liquid drain out.
Squeeze out any remaining liquid and set spinach aside until needed.
How to assemble Vegetable Lasagna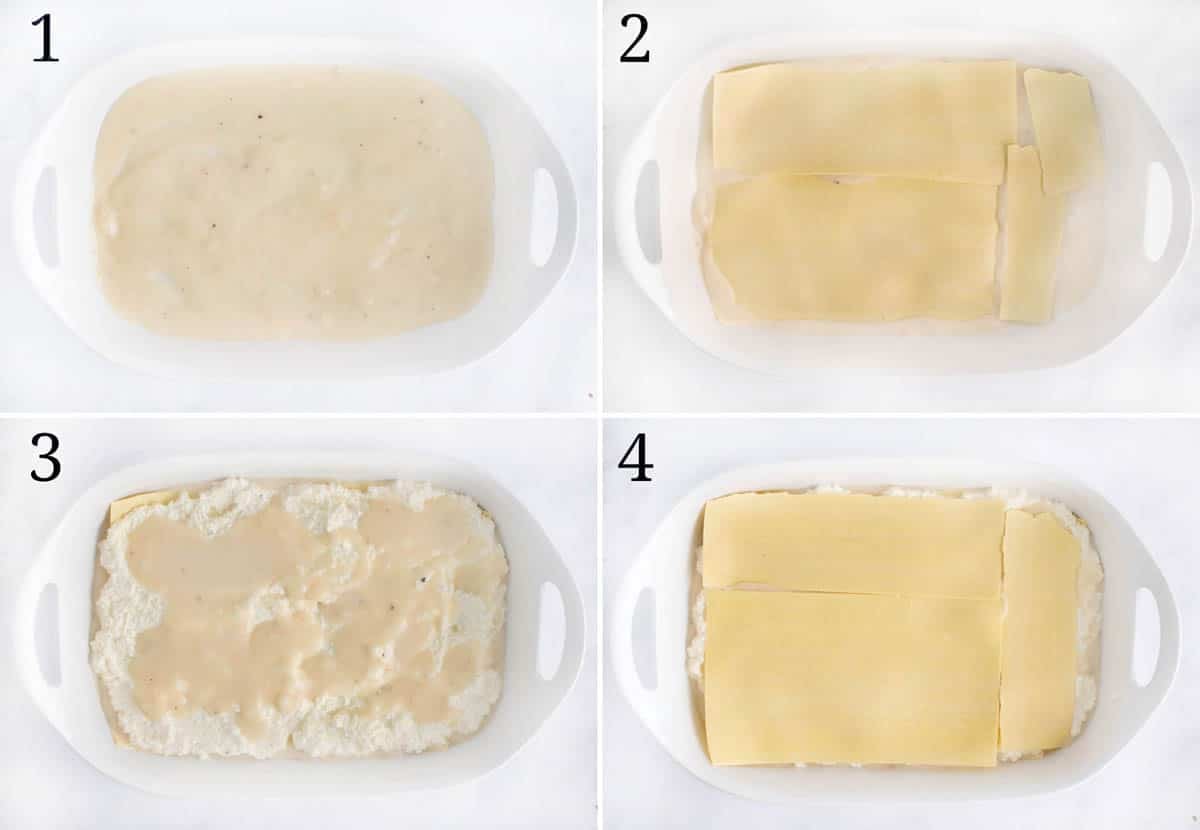 Start by placing enough bechamel sauce to cover the bottom of your baking dish.
Add a layer of noodles on top of the sauce.
Add one-third of the creamy ricotta mixture for the first layer of the lasagna. Top the ricotta with bechamel sauce
Add a second layer of lasagna noodles.
There is no need to boil lasagna noodles. Buy refrigerated fresh noodles or no-boil noodles to make this lasagna.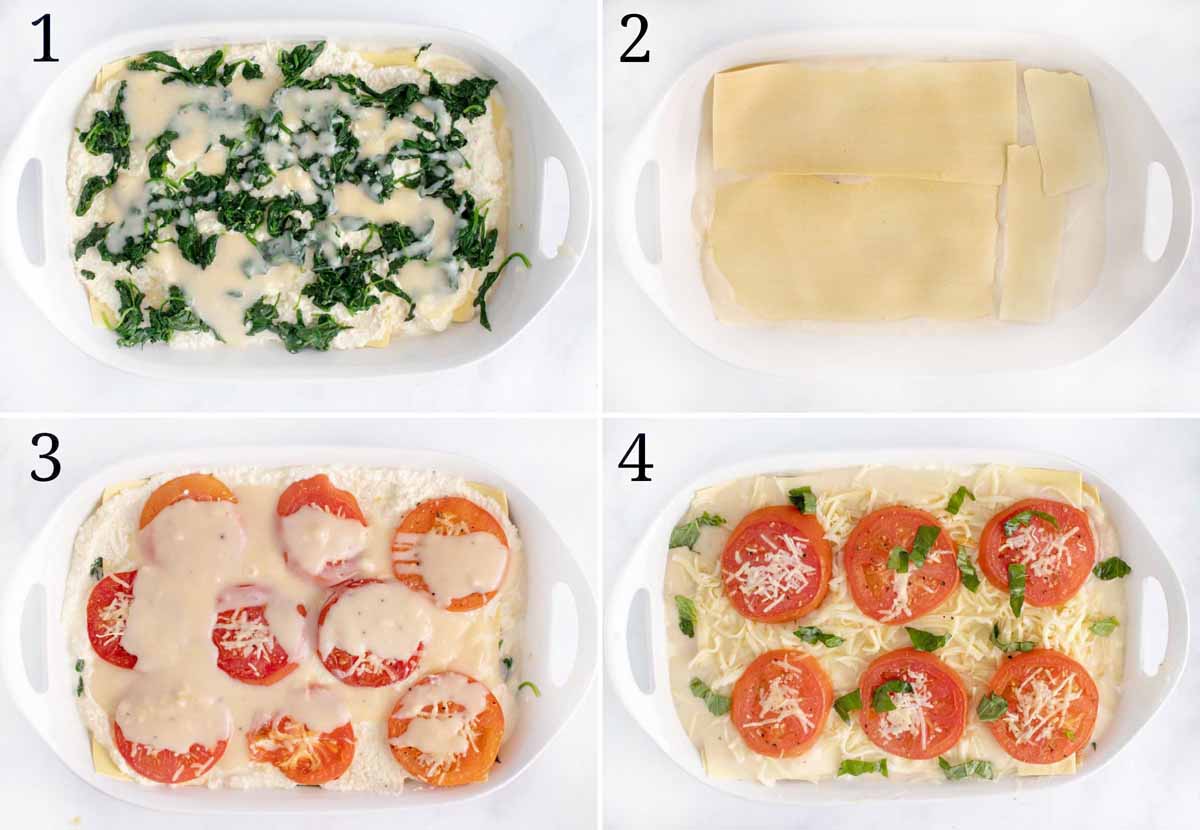 Add another layer of the ricotta mixture, then add the cooked spinach and bechamel sauce.
Add another layer of lasagna noodles.
Add the rest of the ricotta cheese mixture and top with half of the roasted tomatoes (reserve 6 slices for the top of the lasagna) and bechamel sauce.
Add the last layer of noodles, topped with bechamel sauce and shredded mozzarella cheese.
Add the reserved sliced tomatoes and sprinkle with romano cheese and chopped fresh basil.
Bake at 350 degrees F for 55-60 minutes.
When finished baking, allow the vegetarian lasagna to cool for 15-30 minutes before slicing.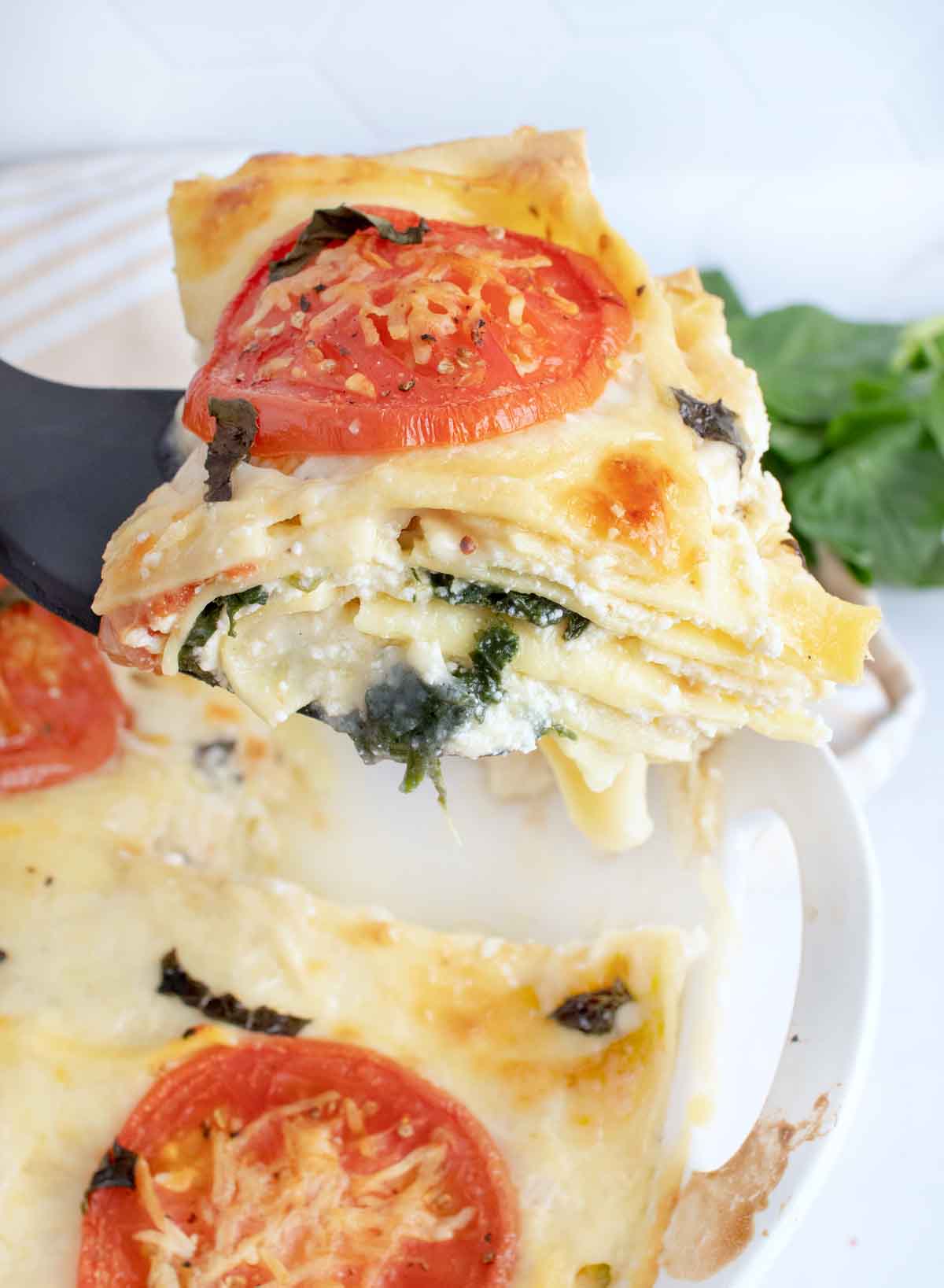 Wouldn't you're family and friends love to sit down to this delicious Italian Classic? My Vegetarian Lasagna is sure to become a family favorite!
Store any leftover lasagna in an airtight container or cover it with plastic wrap. Store in the fridge for 3-4 days. It can also be frozen.
Recipe FAQ's
What vegetable can I use in Vegetarian Lasagna?
You can use just about any vegetable you enjoy eating when making a vegetable lasagna. You do need to cook or roast the vegetables before adding to the lasagna to cook out most of the water. I like using zucchini, eggplant, mushrooms, onions, red peppers, and broccoli rabe.
How do I keep lasagna from getting watery?
If you're boiling noodles, it's essential that they are well drained before use. It's a good idea to pat them dry before using. Uncooked vegetables will also cause the lasagna to be watery.
How many layers of noodles do I need to make lasagna?
I like to use four layers of noodles. I have seen other recipes with more, but then the noodles become the star of the dish and not the other ingredients.
More Recipes You'll Love!