When it gets too hot to bake my No-Bake Creamy Chocolate Cheesecake is just what you need to turn a weeknight into a special occasion, It's also perfect for regularly scheduled special occasions too!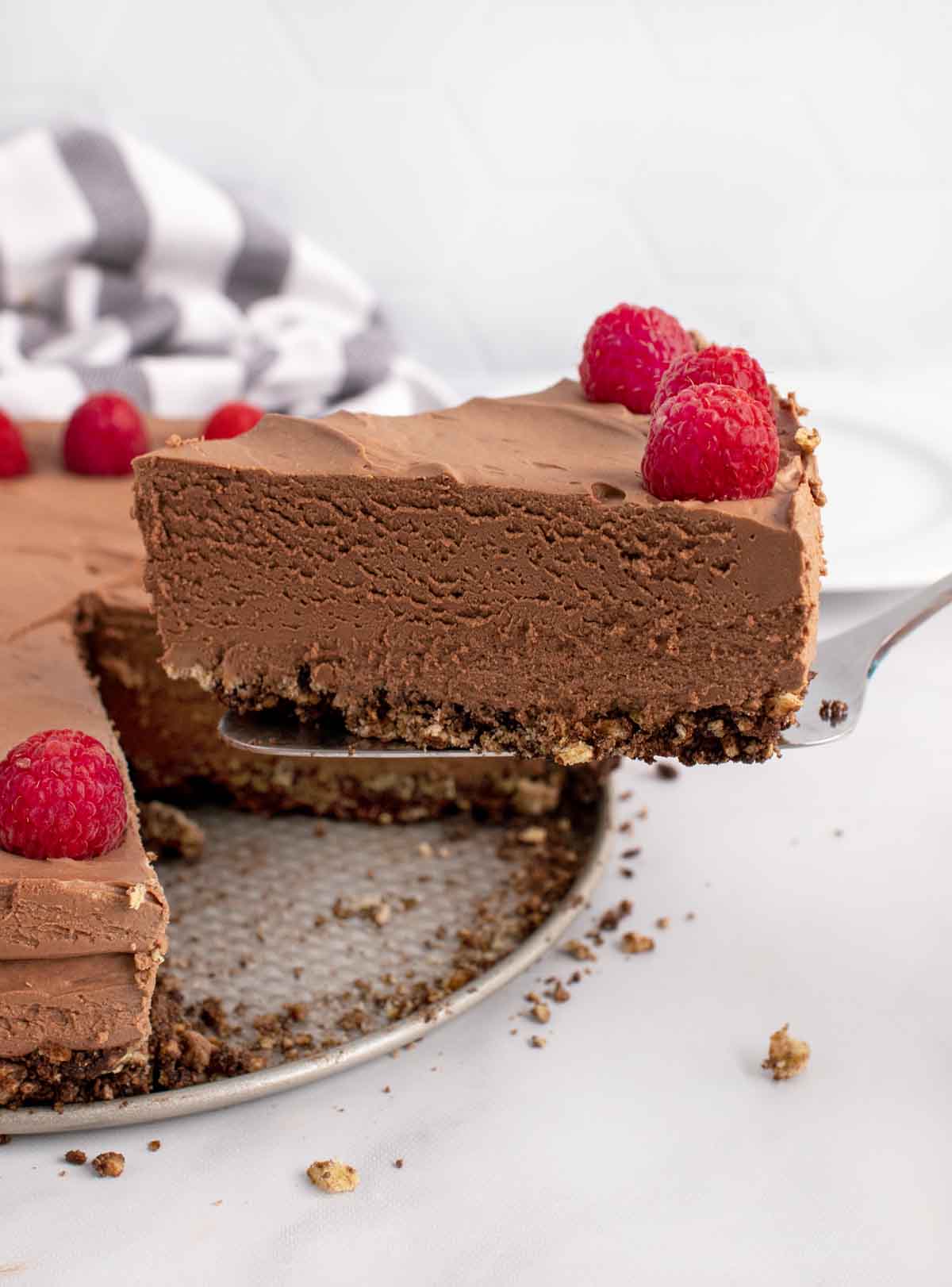 This is one of the creamiest cheesecakes I've ever tasted….sigh. The rich chocolate flavor takes this cheesecake over the top, and the raspberries add just the right amount of tart and color to the dessert.
What ingredients do I need to make a no-bake chocolate cheesecake?
Let's start by gathering the ingredients we need to make my No-Bake Chocolate Cheesecake. In Chef Speak this is called the "Mise en Place" which translates to "Everything in its Place".
Not only does setting your ingredients up ahead of time speed the up cooking process, but it also helps ensure you have everything you need to make the dish.
How do I make a no-bake chocolate cheesecake
In a large mixing bowl, beat the cream cheese for 1 minute or until smooth.
Add the confectioner's sugar and beat until well blended.
Add the vanilla extract and mix again until well blended.
Melt the chocolate over a double boiler. Let it cool slightly before adding it to the cream cheese mixture.
With the mixer on a slow speed, add the melted chocolate to the cream cheese mixture, pouring it slowly. Mix until well blended.
In a clean bowl (or before you start making the cheesecake) whip the heavy cream until stiff peaks form.
Gently fold the whipped cream into the chocolate cream cheese mixture. Mix gently until fully blended.
Refrigerate the cheesecake mixture while making the crust.
In a medium bowl, mix together the Biscoff cookie crumbs, cocoa powder, and melted butter. Stir until the ingredients are fully combined.
Pour the mixture into a 10-inch springform pan.
Press the mixture firmly onto the bottom of the pan to form the crust.
Spoon the prepared chocolate cheesecake mixture into the pan, smoothing the top with a spatula.
Garnish the top of the cheesecake with raspberries and refrigerate for 8 hours or overnight
So when the weather gets unbearably hot (or you just don't feel like turning on the oven) this no-bake chocolate cheesecake is guarunteed to brighten your day and those lucky enough to get a slice!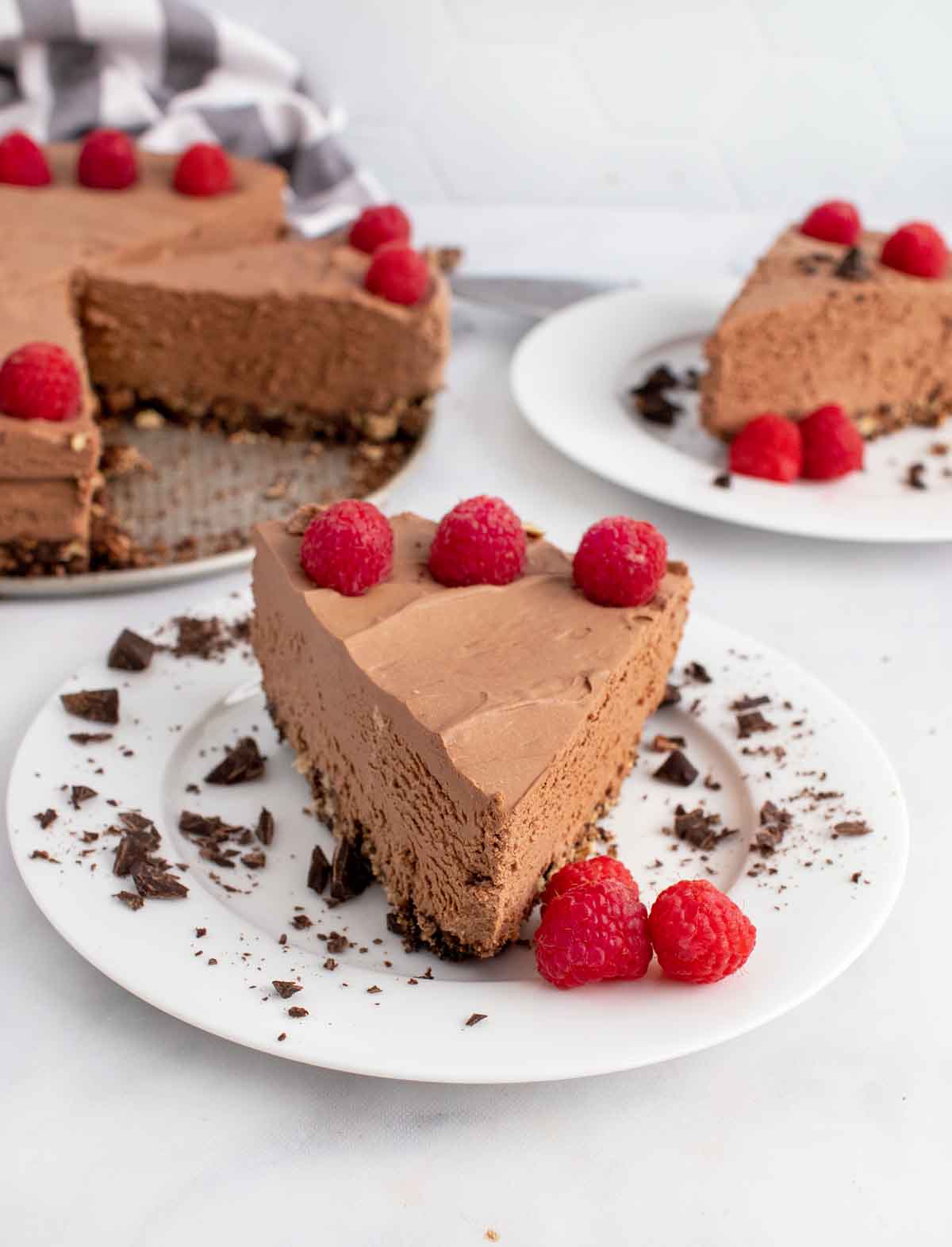 The texture is so deliciously creamy and smooth that you won't be able to help yourself as a small moan escapes your lips……sigh. In fact, you might call it love at first bite.
More Cheesecake Recipes You'll Love!