Nothing says comfort food to me more than a plate of the Italian Classic, Spaghetti and Meatballs. I never get tired of this delicious dish and making a batch of sauce and meatballs ahead of time is a great way to make sure you have dinner in the freezer whenever you need it.
What could be more Italian than Spaghetti and Meatballs?
This post is sponsored by Mirum, but opinions expressed are my own.
One of the great joys of life is eating what we want when we want it. And worrying about the consequences shouldn't be in the decision-making process.
My wife and I both love good Italian food and something as basic as Spaghetti and Meatballs is one of our favorites. But every now and then I get heartburn (agita as we say in Italiano) from the acid in the tomato sauce. I have found that using tomatoes from the San Marzano region of Italy are less acidic and don't cause the number of problems that other tomatoes do. But unfortunately, heartburn can still be a problem.
Everyone knows I'm a Walmart shopper and on one of my shopping excursions, I discovered Equate Omeprazole Orally Disintegrating Tablet (also known as Omeprazole ODT). For me, Omeprazole ODT was a game changer allowing me to eat the foods I love without suffering from heartburn. And what could be easier than going to Walmart to pick up this brand new innovation for treating heartburn? You can get the products you need for everyday life at a price you can afford.
One of the things I like best about Omeprazole ODT is how easy it is to use. When you're suffering from heartburn the last thing you want to do is swallow a pill. But with Omeprazole ODT you simply place the orally disintegrating tablet in your mouth and let it dissolve. Its got a pleasant strawberry flavor and can easily travel with you in your pocket or purse while your out and about. And with my hectic lifestyle, this is plus!
Click on this link to learn more about Equate Omeprazole ODT.
**While some may get relief in the first 24 hours, it may take 1-4 days for the full effect and is not intended for immediate relief. Use as directed for 14 days to treat frequent heartburn (occurring 2 or more days a week). You only need 1 dose every 24 hours for 14 days and you should not take Omeprazole Orally Disintegrating Tablet for more than 14 days or more frequently than every four months unless directed by your doctor.
How to Make Spaghetti and Meatballs
One dish that should be in everyone's repertoire is spaghetti and meatballs. And even if you d0n't like meatballs (gasp) you can still learn to make homemade tomato sauce using my easy to make recipe.
Tomato Sauce Mise en Place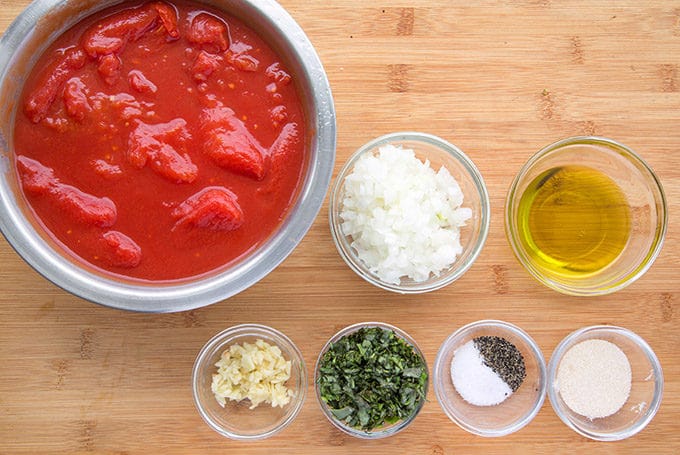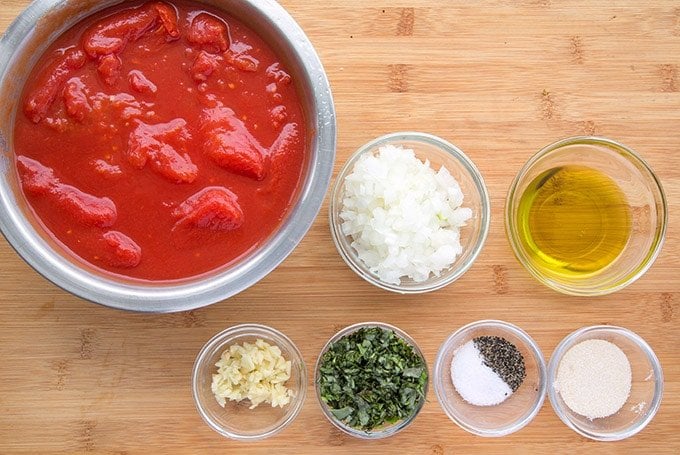 Let's start by gathering our ingredients for our tomato sauce. There are just a few ingredients and whether you want to make a quick marinara or a rich simmered tomato sauce the ingredients stay the same.
*Chef Dennis Cooking Tip*
Buy a basil plant at your local grocery store. That way you can pick the leaves as you need and they won't wilt in your refrigerator waiting to be used or thrown out.
Italian Meatball Mise en Place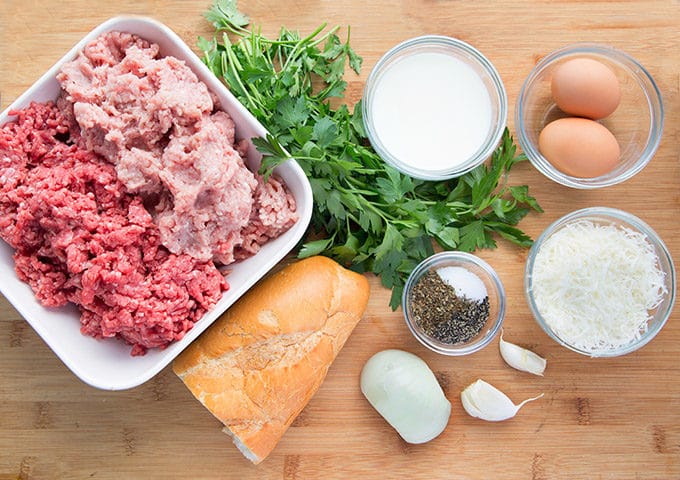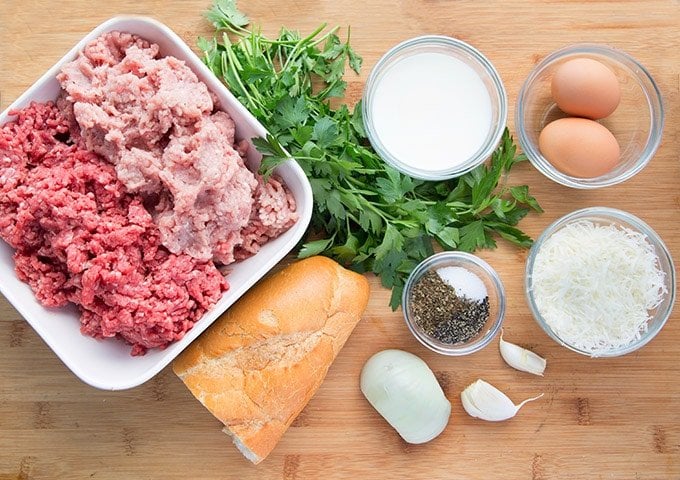 The ingredients for making Italian meatballs are pretty basic. I used an equal combination of pork and beef, but you can always substitute ground turkey of chicken if you like. I also suggest using bread instead of breadcrumbs to make your meatballs.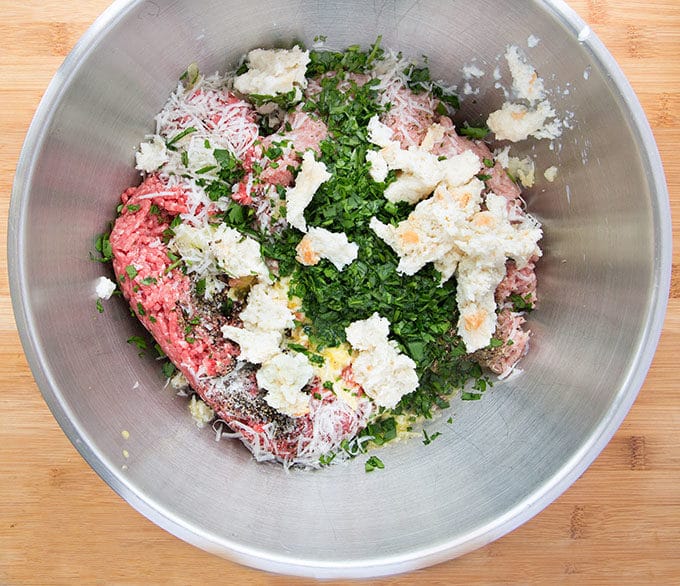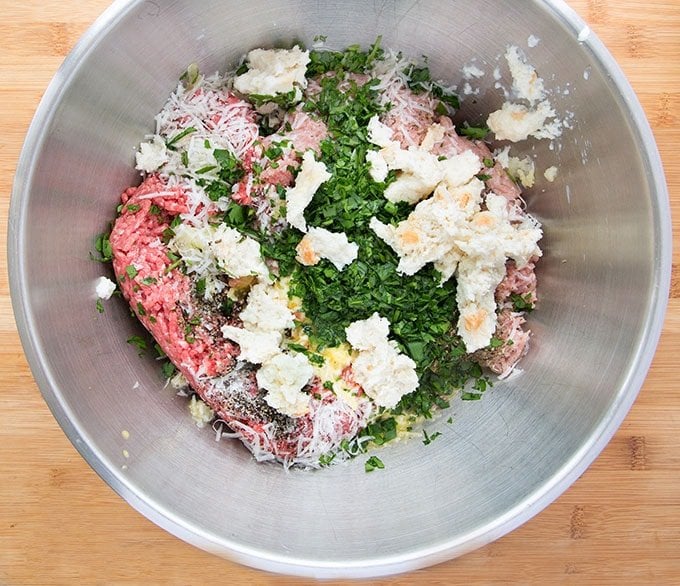 Place all your ingredients into a mixing bowl.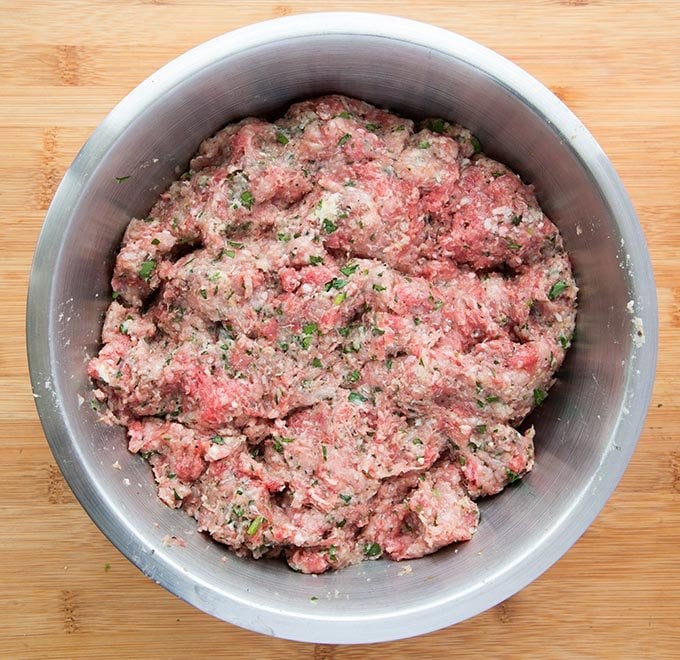 After combining all the ingredients, cover the bowl with plastic and place in the refrigerator for one hour.
*Chef Dennis Cooking Tip*
Do not over mix the meatball mixture. If you do your meatballs will be tough.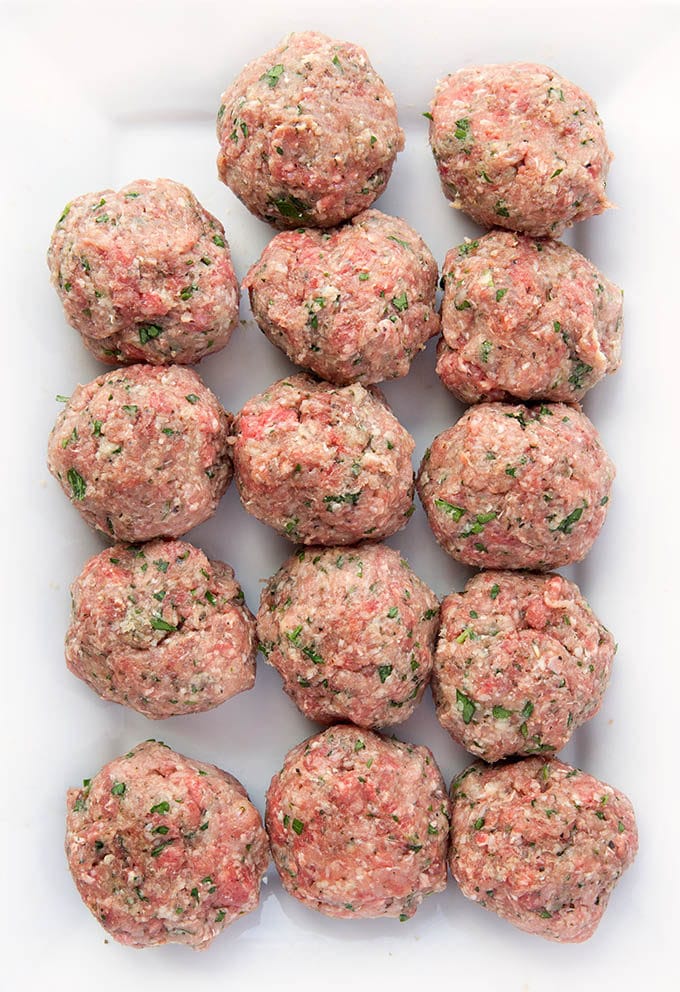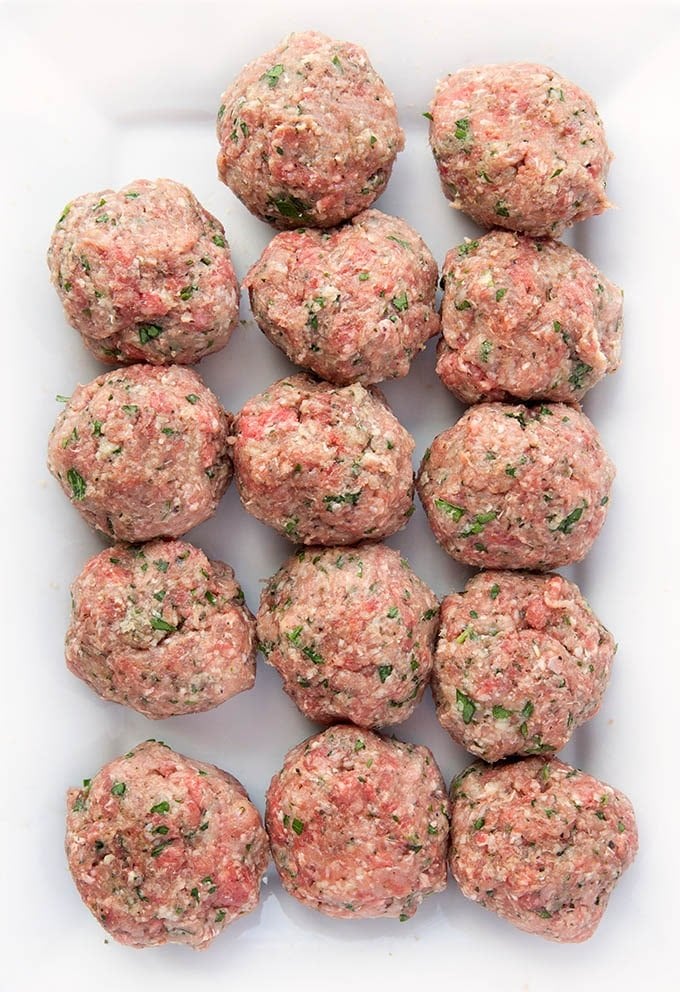 Roll your meatballs out, closing up the gaps making the outside of the meatball as smooth as possible.
Getting a crust on the outside of the meatball is your goal. This means leaving it alone for 1-2 minutes, letting it get nicely browned. Slip a spatula underneath each meatball to loosen them, then turn them to another side to brown. Try to get 3-4 turns per meatball, and be careful not to break them up!
Once they browned, gently place the meatballs into your pot of tomato sauce to finish cooking (at least one hour).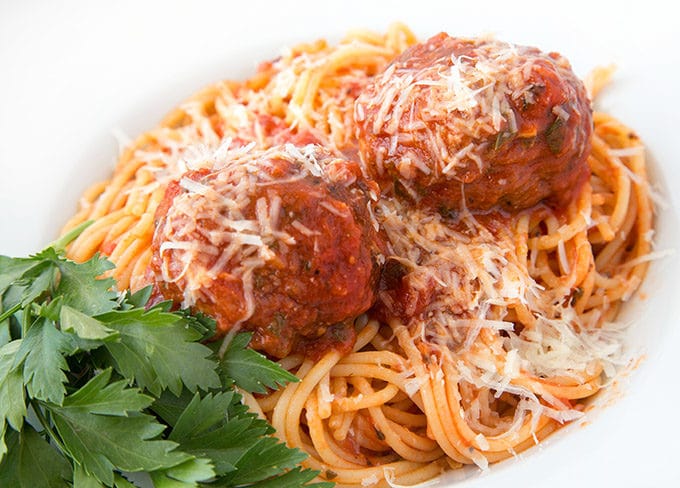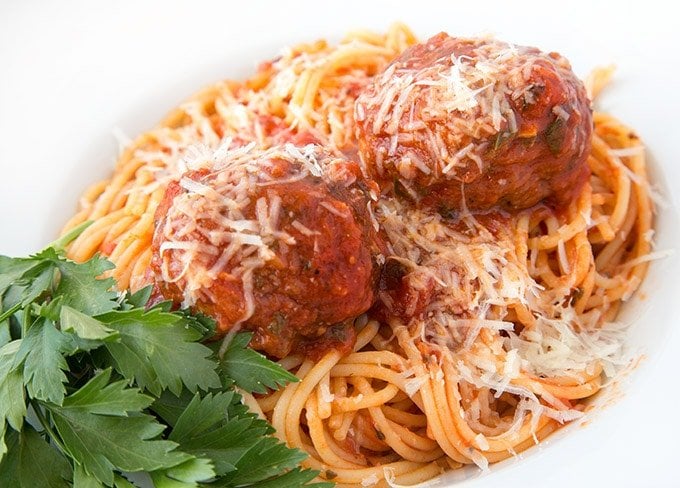 Then all that's left to do is cook your pasta and serve up this delicious classic Italian dish!
If you've tried my Spaghetti and Meatball recipe or any other recipe on askchefdennis.com please don't forget to rate the recipe and let me know where you found it in the comments below, I love hearing from you! You can also FOLLOW ME  on Instagram @chefdenniseats and @chefdennistravels,  Twitter and Facebook.
Spaghetti and Meatballs
Nothing says comfort food to me more than a plate of the Italian Classic, Spaghetti and Meatballs. I never get tired of this delicious dish and making a batch of sauce and meatballs ahead of time is a great way to make sure you have dinner in the freezer whenever you need it.
Nutrition Facts
Spaghetti and Meatballs
Amount Per Serving
Calories 937
Calories from Fat 351
% Daily Value*
Total Fat 39g 60%
Cholesterol 126mg 42%
Sodium 995mg 41%
Potassium 1218mg 35%
Total Carbohydrates 105g 35%
Protein 40g 80%
* Percent Daily Values are based on a 2000 calorie diet.
Ingredients
Meatballs
1

cup

stale Italian bread

1/2

cup

milk

2

tablespoons

olive oil

1/2

small onion

1

pound

ground beef

1

pound

ground pork

2

eggs

1/4

bunch Italian parsley

chopped

2

cloves

garlic

minced

2

teaspoons

sea salt

1 1/2

teaspoons

ground black pepper

1/2

teaspoon

red pepper flakes

1

teaspoon

dried basil

1/4

cup

grated Romano cheese
Tomato Sauce
2

cloves

fresh garlic chopped

56

ounces

Crushed Tomato San Marzano

1

bunch fresh basil

1/2

onion finely diced

1/4

cup

Olive Oil

2

teaspoons

sugar

Sea Salt and Pepper to taste

2

pounds

spaghetti

I used De Cecco
Instructions
Meatballs
Soak bread in milk in a small bowl for 20 minutes.

Mix beef and pork together in a large bowl. Stir onions, bread mixture, eggs, parsley, garlic, salt, black pepper,dried basil, and Romano cheese into meat mixture with a rubber spatula until combined. Cover and refrigerate for about one hour.

Using wet hands, form meat mixture into balls about 1 1/2 inches in diameter.

Heat about 1/4-inch of oil in a skillet over medium heat. Fry the meatballs until they are browned on all sides and cooked through, about 15 minutes.
Tomato Sauce
In a large skillet or small sauce pot, sauté diced onion and chopped garlic in olive oil until onions are translucent, do not allow them to burn!

Add crushed tomatoes, rinse cans with just a little water and add to the sauce (if crushed tomatoes are not available use whole tomatoes and crush by hand or with an immersion blender).

add chopped basil, sugar, sea salt and black pepper to taste (don't over season you can always add more later).

After your sauce has reached a boil, reduce the heat to low, a simmer for 15-20 minutes for classical Marinara / simmer for 1-3 hours for a rich hearty Tomato Sauce.
Pasta
Cook pasta. Follow instructions on box.

**Unless you have a large enough pot to cook both pounds at once cook them 1 pound at a time.