Perk up your weeknight dinner menu with my Smoky Roasted Chicken with Chickpeas and Brussels Sprouts!
There must be a million ways to make chicken and if you think of it more as a challenge instead of a chore you can come up with some pretty delicious ways to serve the most economical meal you can make. Chicken it's what's for dinner. And you approach the challenge makes all the difference in the world!
For my Smoky Roasted Chicken were taking a barbecue approach to this recipe by creating a spice blend to rub into the chicken. I also chose to take a different (and healthy) approach to the vegetables by using Brussels Sprouts and Chickpeas as two of the ingredients in this dish.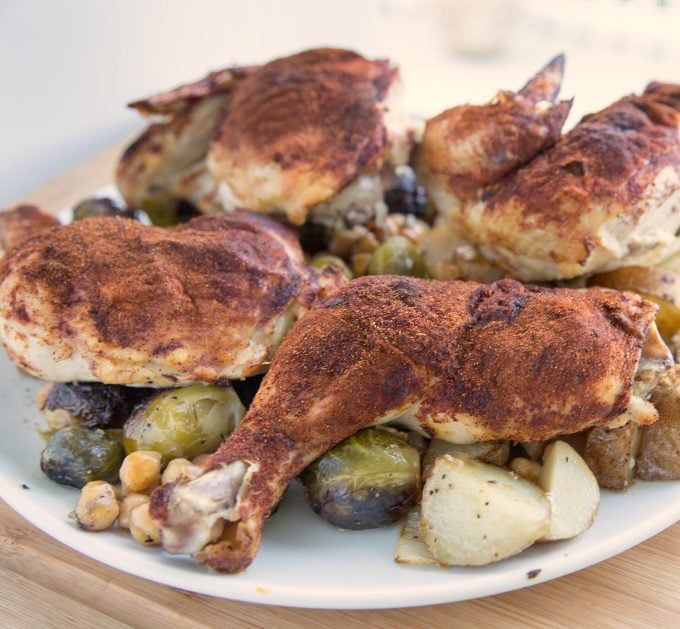 Of course, I had to throw in a few potatoes and onions to add some starch and a little more flavor, but you can add your favorites to the roasting pan and it will still be delicious! Remember a recipe is a guide and how you adapt it to your needs is what keeps your family happy.
If you enjoyed this recipe, you may like these: