This post includes affiliate links. As an Amazon Associate I earn from qualifying purchases.
Learn to make authentic Yugoslavian Potica and bring a taste of Eastern European Cuisine to your own home.
This was a guest post by Cooking Healthy For Me. (this blog no longer exists)
Potica is a Yugoslavian nut roll that I found the recipe for about 25 years ago and we've made this every year ever during the holidays. Grab a cup of coffee and enjoy a slice of this delicious bread… here we go!
Place dough in a lightly greased large bowl. Turn dough over, greased side up and cover with a towel. Let it rise in warm place (85F) free from draft until doubled in size – about an hour.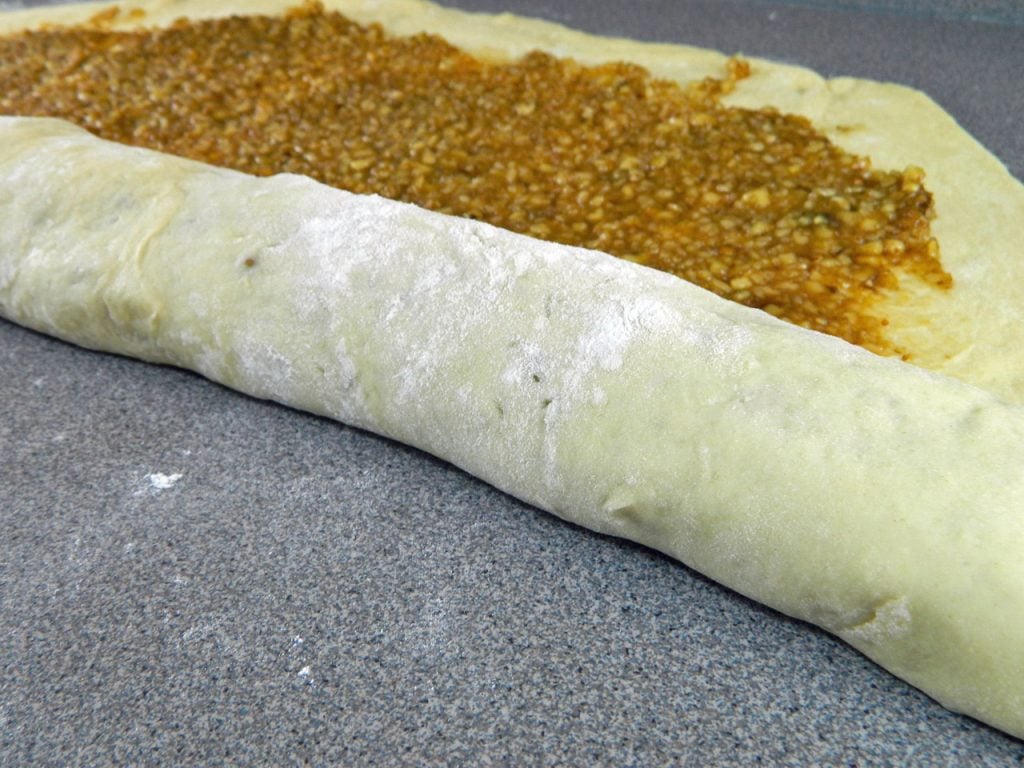 Roll the dough out to a 30′ x 20" rectangle. Spread the filling evenly over the dough to 1 inch from the edge.
Starting from wide side roll the dough up tightly, jellyroll style. Seal the roll by pinching edges of the dough with your fingers.
On a large greased cookie sheet or seasoned baking stone, form the roll into a large coil. Cover with a towel and let the dough rise in a warm place (85F), for one hour.
Bake 35-40 minutes until golden, then cool on a wire rack.
You can make this recipe and cut the dough into 4 equal parts and make 4 small loaves. They would be the perfect size for a housewarming or holiday gift.
If you enjoy delicious desserts you may also like these recipes: