If you've never heard of Potica, you're not in the minority. Unless you have roots in Slovakia or Yugoslavia you may never have heard mention of it.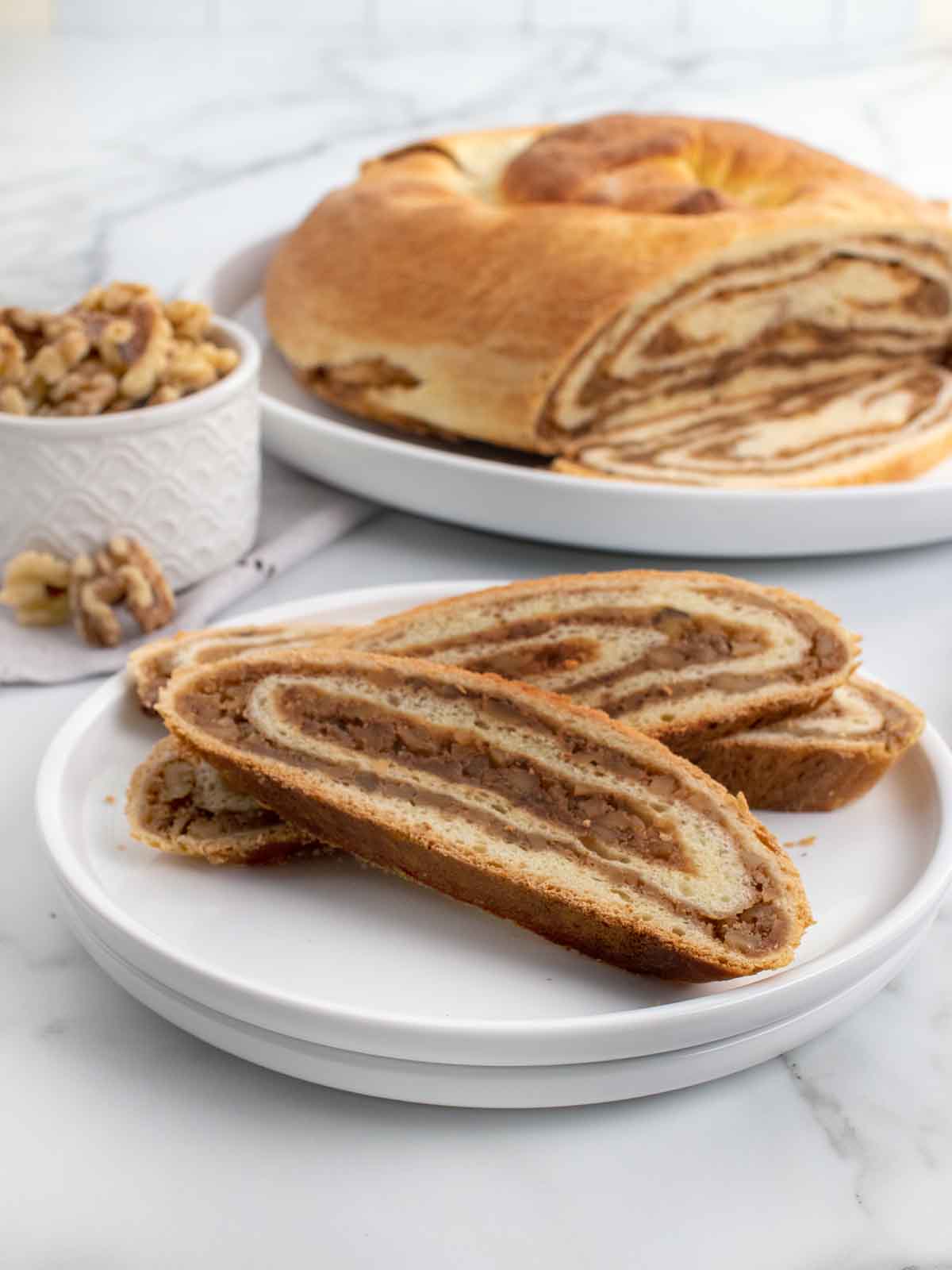 But Potica is definitely a delicious and easy-to-make taste of Eastern Europe. On one of my trips to Europe, I was fortunate enough to sample this pastry onboard a Viking River Cruise.
The chef was kind enough to let me watch the preparation and I'm happy to be able to share it with all of you.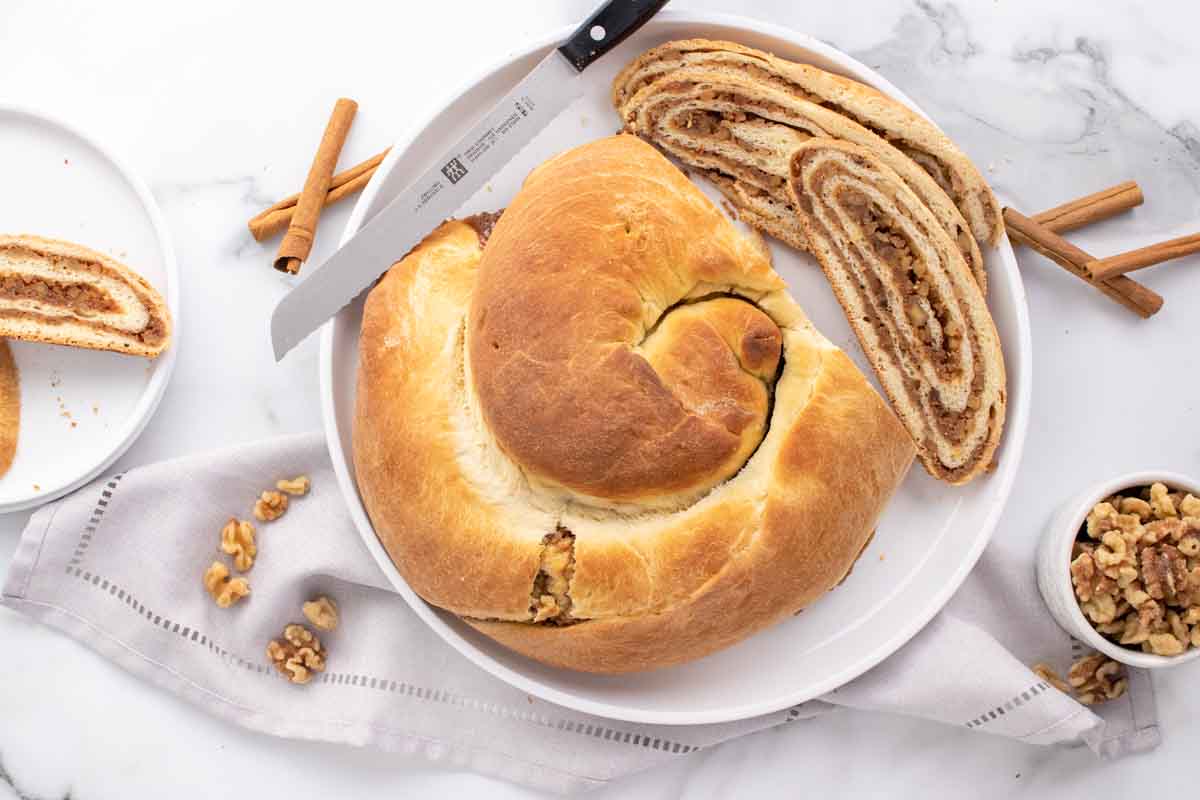 Potica (pronounced po-teet-sah), is a Slovenian (Croatian / Yugoslavian) nut roll that is traditionally made for Easter and Christmas. But it's a wonderful treat, any time of the year.
What Ingredients do I need to make Potica?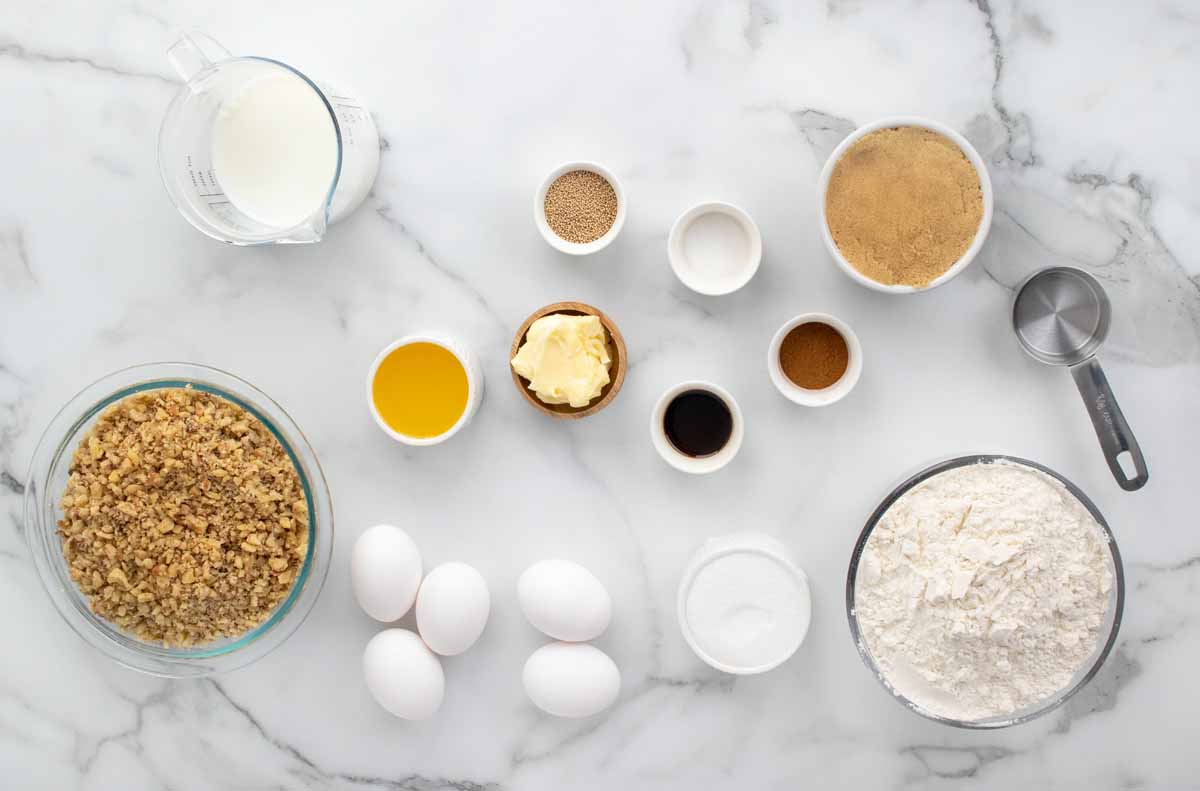 Let's start by gathering the ingredients we need to make Potica. In Chef Speak this is called the "Mise en Place" which translates to "Everything in its Place".
Not only does setting your ingredients up ahead of time speed up the cooking process, it also helps ensure you have everything you need to make the dish.
How do I make pastry dough for Potica?
Start by making the dough.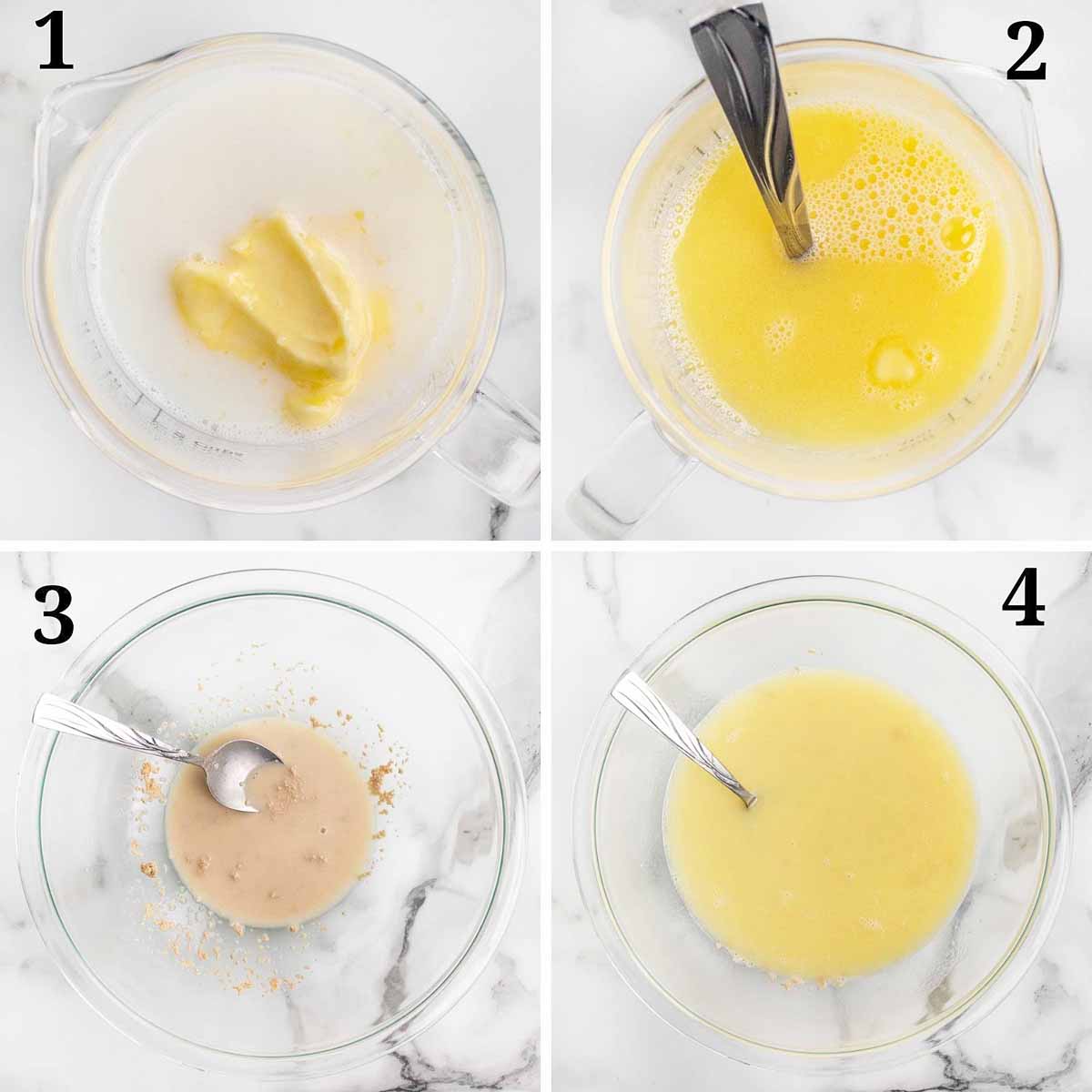 Stir the sugar, salt and ¼ cup butter into hot milk.
Cool to lukewarm. (a drop on your wrist won't feel hot)
Sprinkle the yeast over warm water in a large bowl. Stir to dissolve.
Stir in lukewarm milk mixture to the yeast.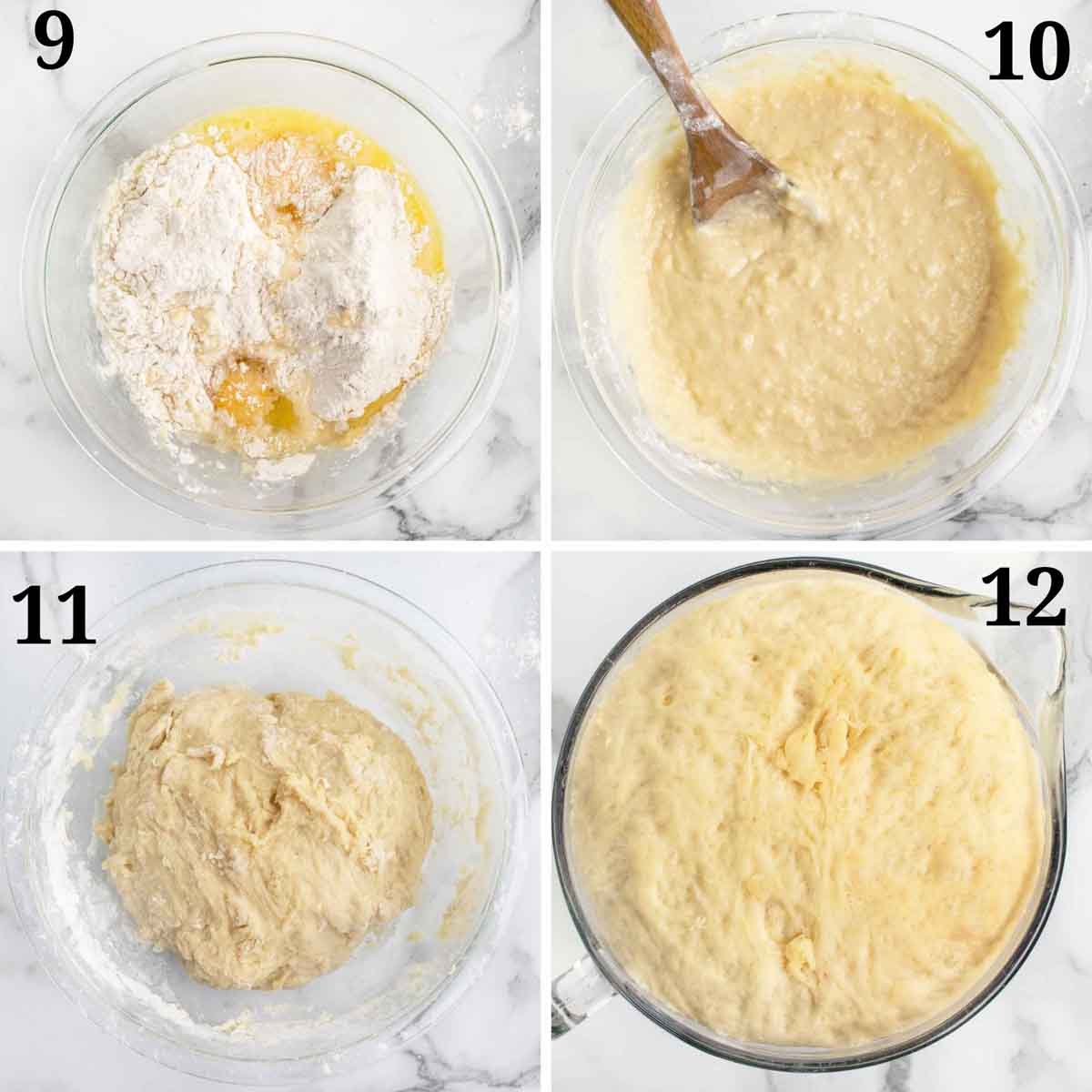 Add 2 eggs and 2.5 cups flour to the yeast mixture. Use a wooden spoon to mix in the ingredients until smooth.
Gradually add in remaining 2 cups flour; knead by hand until the dough is stiff enough to leave side of bowl.
Place the dough in a lightly greased large bowl. Turn dough over – greased side up – and cover with a towel.
Let rise in warm place (85F) free from drafts, until doubled in size – about an hour.
How do I make the walnut filling?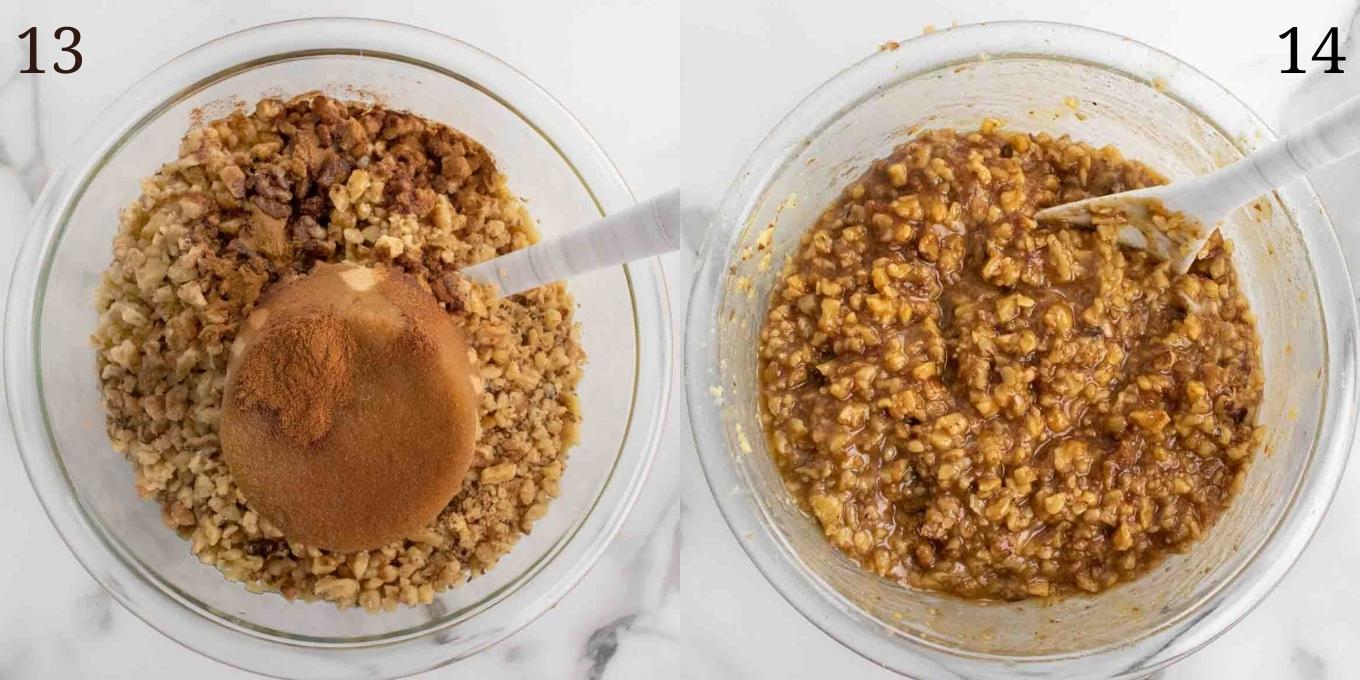 In a medium bowl beat the eggs slightly. Add the walnuts, brown sugar, ⅓ cup of the melted butter, cinnamon and vanilla.
Stir until well blended and set aside until needed.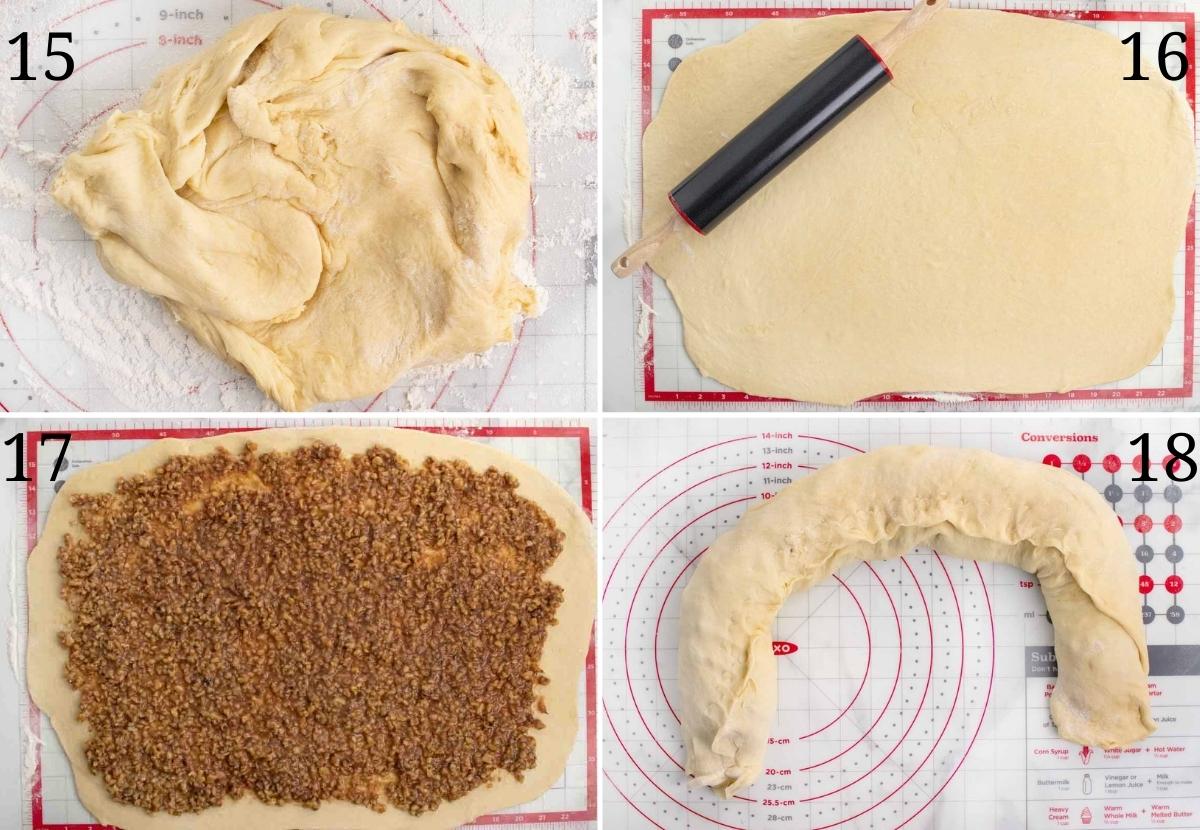 When the dough has risen, punch it down and turn the dough out on a lightly floured surface. Cover the dough with a bowl and let rest for 10 minutes.
Roll the dough out to a 30×20" rectangle.
Spread the walnut filling on top of the dough, leaving 1 inch of the edge uncovered around the entire dough.
Starting from the wide side, begin rolling up the dough tightly (jellyroll style). Seal by pinching edges of dough with fingers.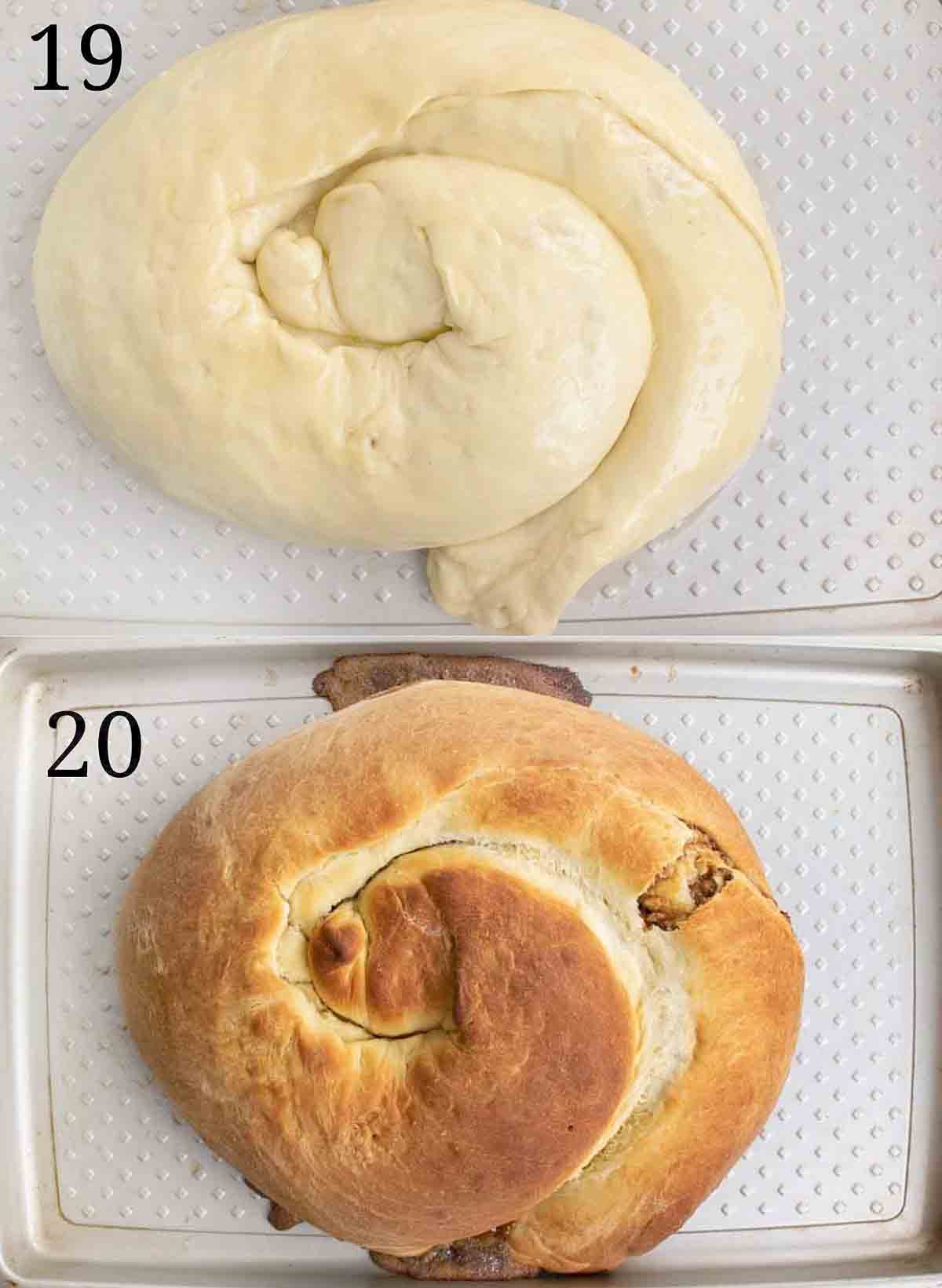 On a large greased cookie sheet or seasoned baking stone, form the roll into a large coil.
Let rise in a warm place (85F), covered with a towel, for one hour.
Preheat oven to 350F.
Brush the potica with 2 Tablespoons of melted butter.
Bake 35-40 minutes until golden.
Cool on wire rack before cutting.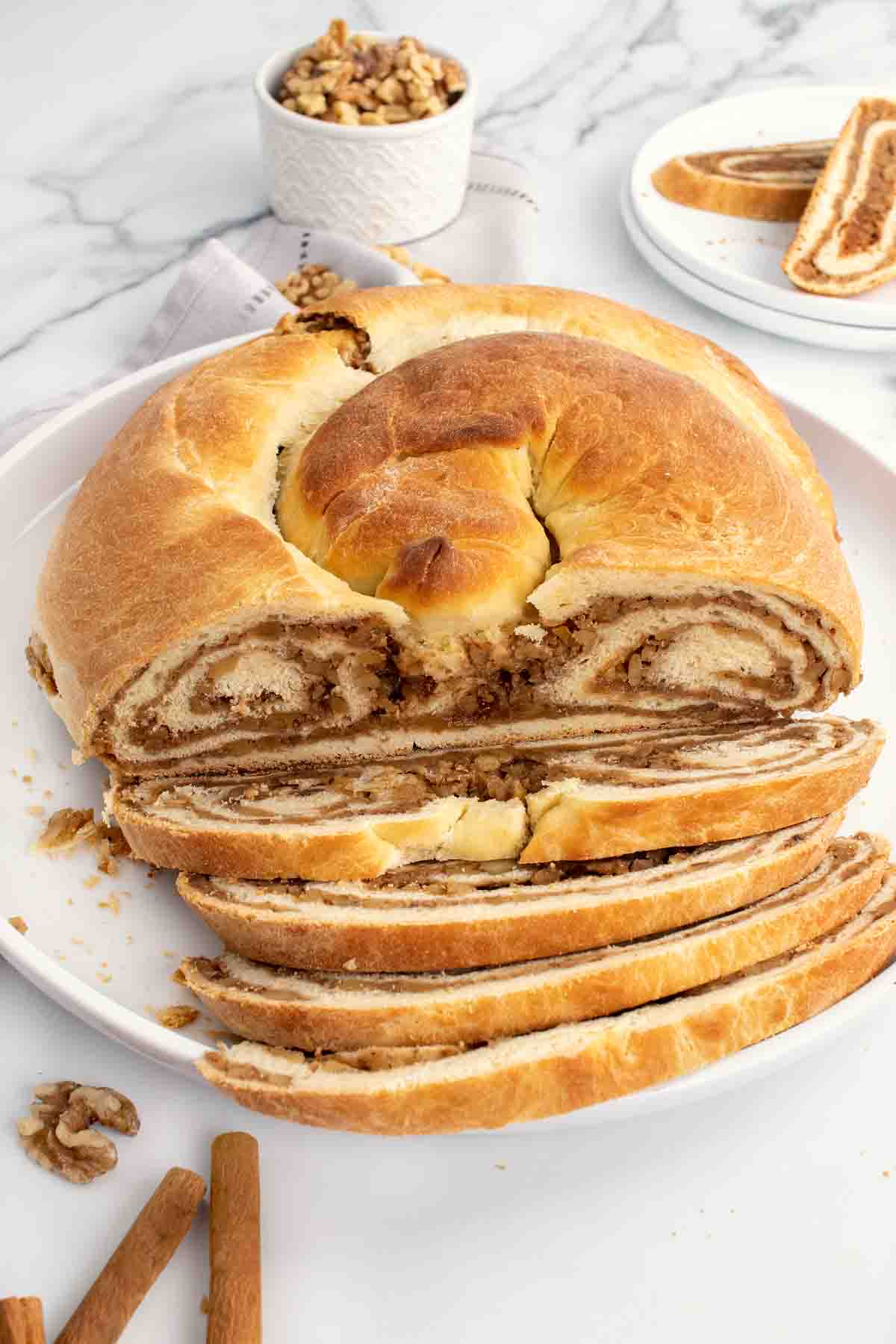 Recipe FAQ's
Can I make smaller versions of Potica?
You can make this recipe and cut the dough into 2 or 4 equal parts and make smaller loaves. They would be the perfect size for a housewarming or holiday gift.
Can I stuff the Potica with other ingredients?
The most popular filling for potica is made with walnuts which is what this recipe uses. Other popular fillings include hazelnut, chocolate, Nutella, poppy seed, cottage cheese, and honey.
you can also make savory versions of Potica using egg with tarragon, or chive. But my favorite version actually uses bacon with egg.
Is Potica known by other names?
Depending upon the region of Eastern Europe potica is also known as povitica, povtica and potvitsa.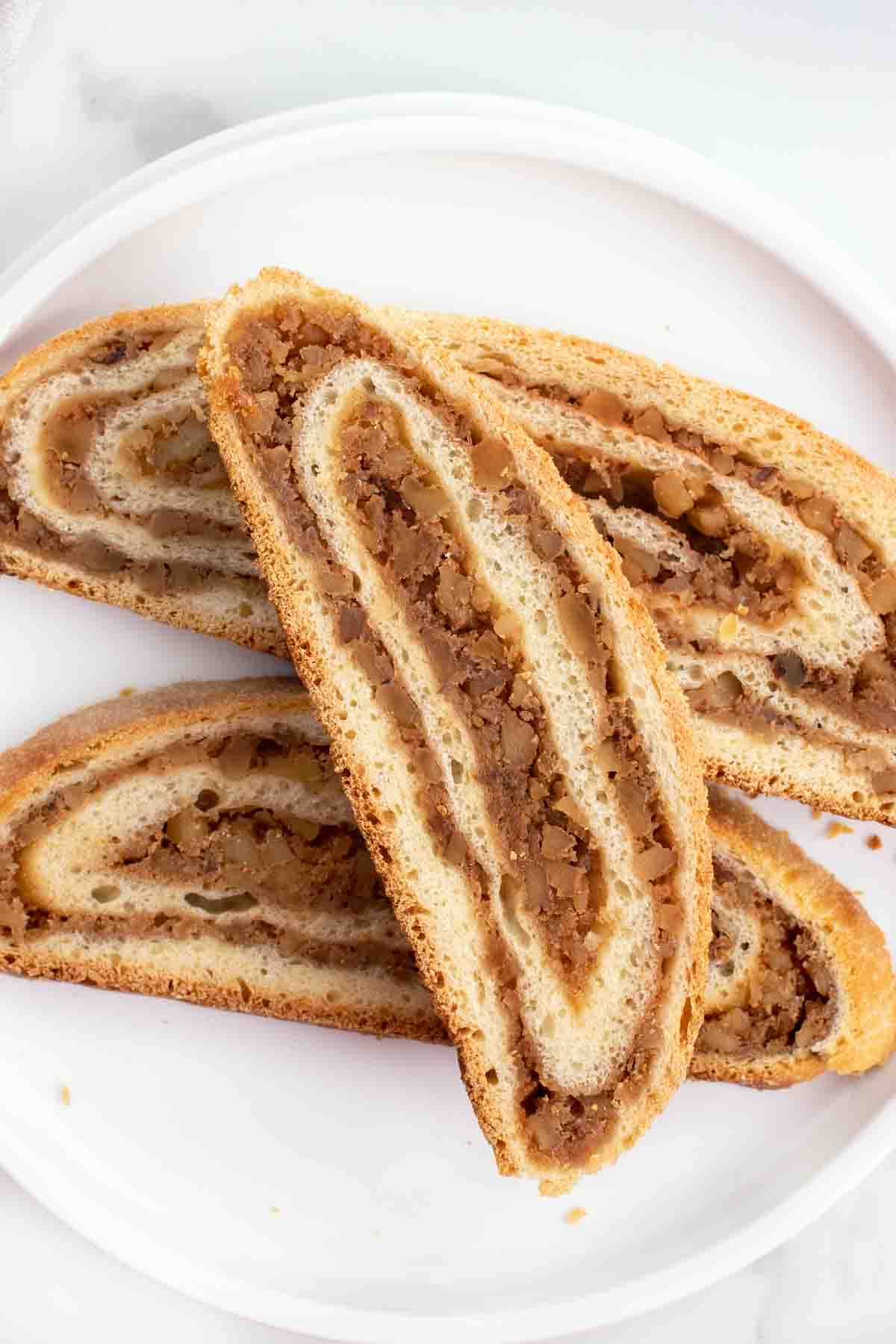 Anyway you slice it, you're going to love this rich, flavorful pastry. Why not make a new family tradition with this Eastern European Pastry? You don't have to be from that part of the world to enjoy the deliciousness of Potica.
More Recipes You'll Love!