How to make Ligurian Seafood Stew.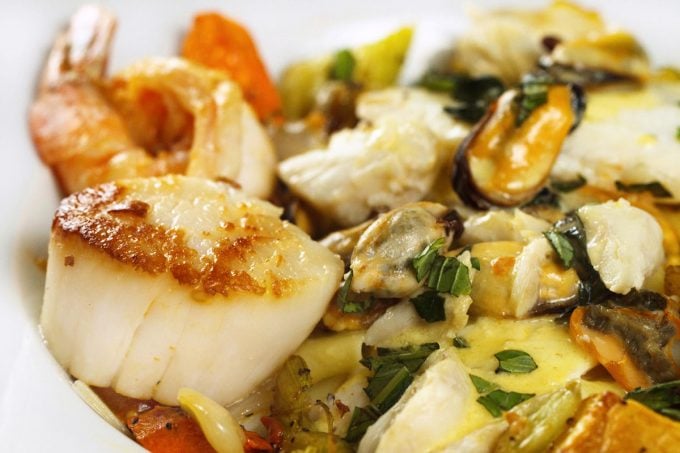 For the seafood, I seared the scallops, and shrimp but broiled the flounder. I steamed the mussels with a little olive oil, and heated the jumbo lump crabmeat in butter so every item would retain its flavor!
The sauce started with the juices left from cooking the mussels. Adding basil and saffron seemed like a good choice to bring the flavors together.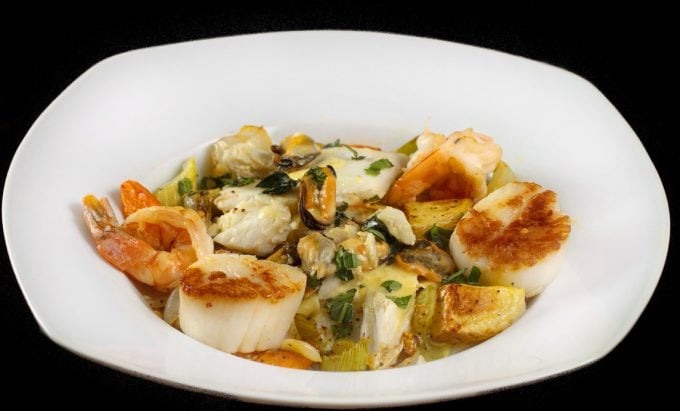 I have to tell you, it's hard to surprise myself with something I cooked, but this dish was incredible if I do say so myself, the only thing I would have changed would have been my choice of pasta, I used pappardelle, and a thinner noodle would have gone better with this dish.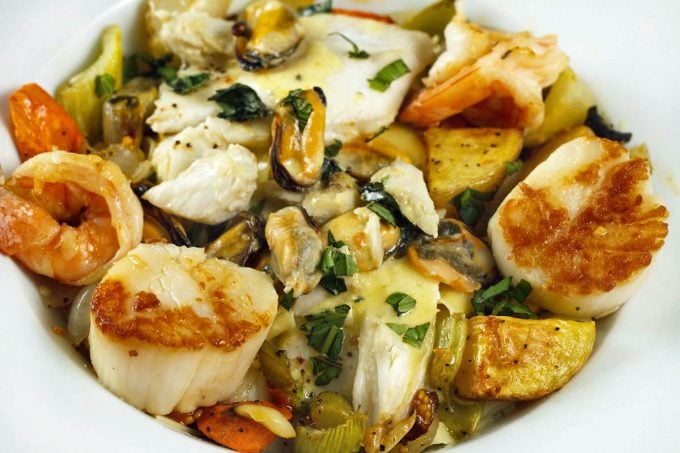 More seafood Recipes You'll Love!