We love salmon at our house and my Irish Whiskey Salmon marinated and wrapped with smoked salmon was an unexpected gastronomical delight!
The flavors that the whiskey/honey marinade imparted to the salmon were incredible. And the smoked sockeye salmon added another layer of deliciousness to this amazing dish!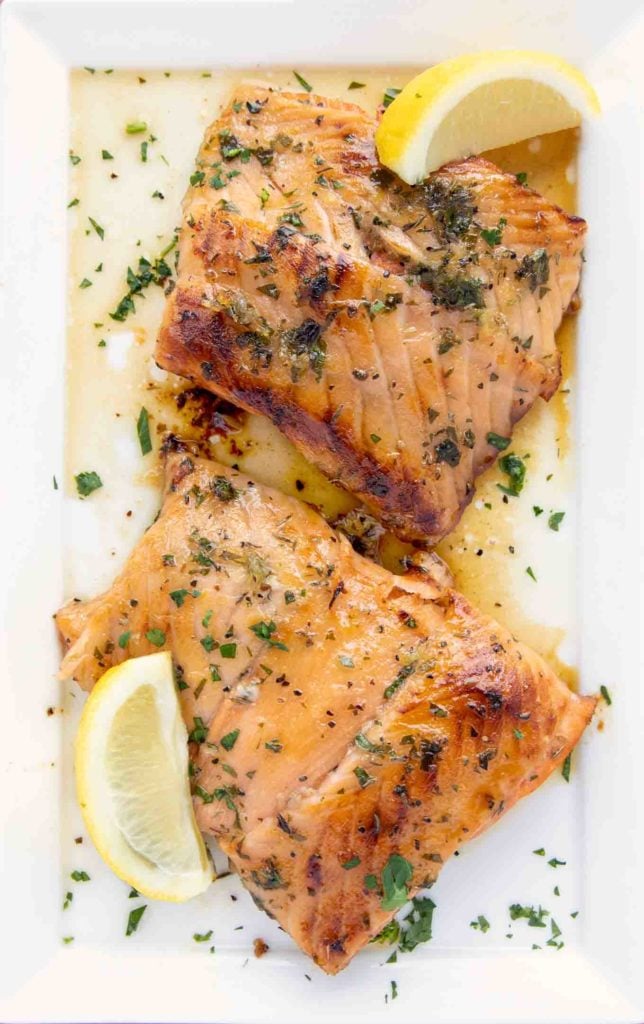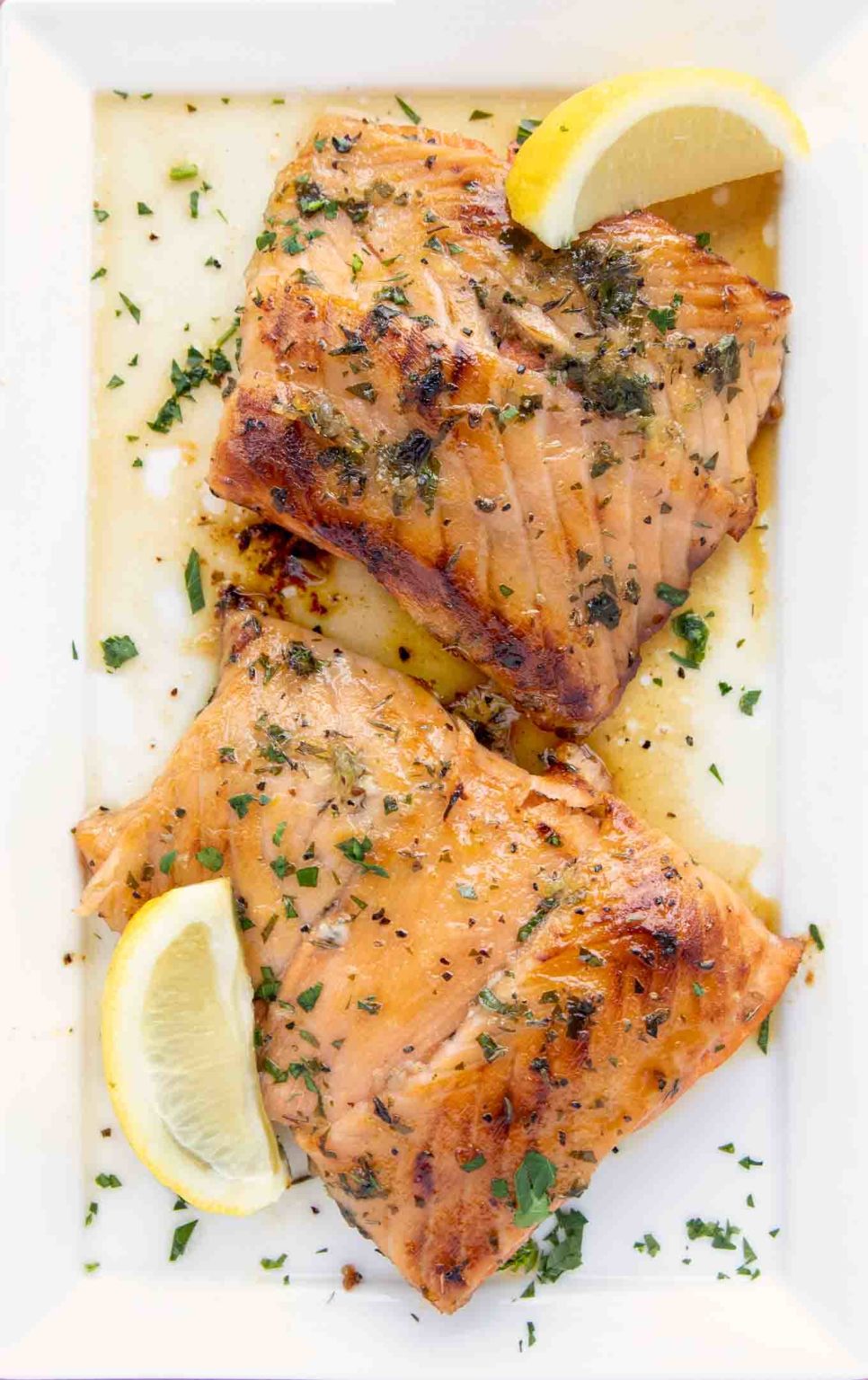 I first sampled this dish while touring Ireland and later saw a similar dish served at Raglan Road in Disney Springs. Without a recipe to go by I decided to recreate this dish in my kitchen and the results were a resounding success.
But after all it isn't rocket science it's cooking and the recipe couldn't be any simpler to follow and uses easy to source ingredients. I promise you won't be disappointed!
What ingredients do I need to make Irish Whiskey Smoked Salmon?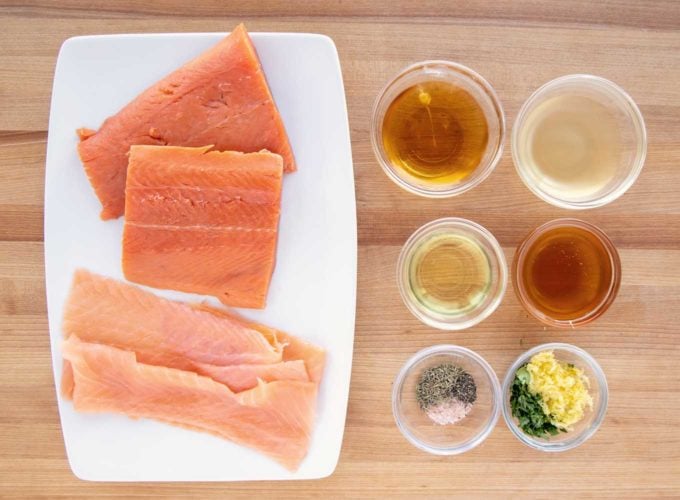 Let's start by gathering the ingredients we need to make my Irish Whiskey Salmon. In Chef Speak this is called the "Mise en Place" which translates to "Everything in its Place".
Not only does setting your ingredients up ahead of time speed the up cooking process, but it also helps ensure you have everything you need to make the dish.
Do I have to use the smoked salmon in this recipe?
No, you don't. If you don't have the smoked salmon or would rather skip that step, just follow the instructions leaving out the smoked salmon and it will still be incredibly delicious!
What kind of whiskey should I use?
Since this is Irish Whiskey Salmon, my whiskey of choice is Jameson, but feel free to use your favorite whiskey or bourbon.
What type of Salmon is best to Marinate?
I used Copper River Sockeye Salmon for my recipe it's my personal favorite. The bright red color and mild flavor is what made a salmon lover out of me!
Of course, you can use any salmon you have available in your markets. My two other choices are King salmon (chinook) which has a higher fat content and is considered to be the best of the Pacific salmon, and Coho (silver) which has a lighter, milder taste that pairs well with sauces.
Atlantic Salmon is more plentiful and usually less expensive and can also be used. I prefer wild-caught fish to farmed seafood.
*Farmed salmon is much higher in fat, containing slightly more omega-3s, much more omega-6 and three times the amount of saturated fat. It also has 46% more calories — mostly from fat. Conversely, wild salmon is higher in minerals, including potassium, zinc and iron
How do I make Irish Whiskey Salmon?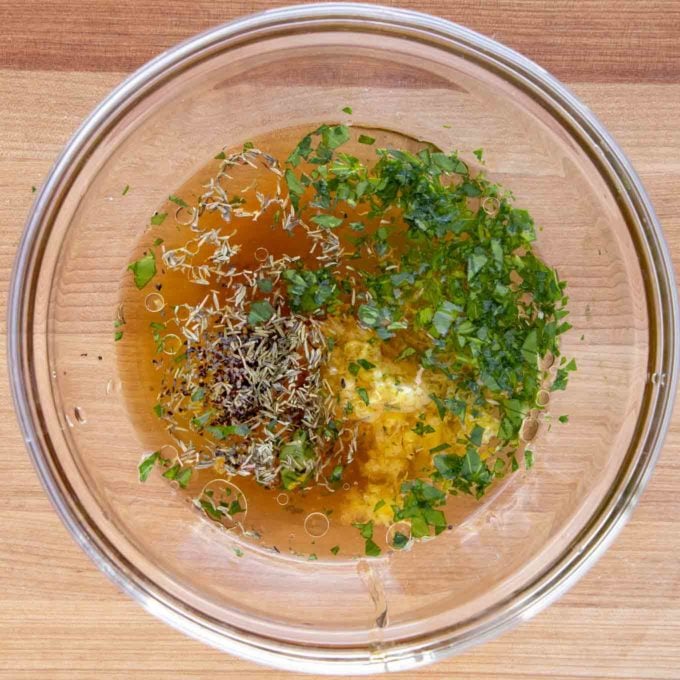 The first step is to mix the ingredients for the marinade together, taking time to incorporate the honey throughout the marinade.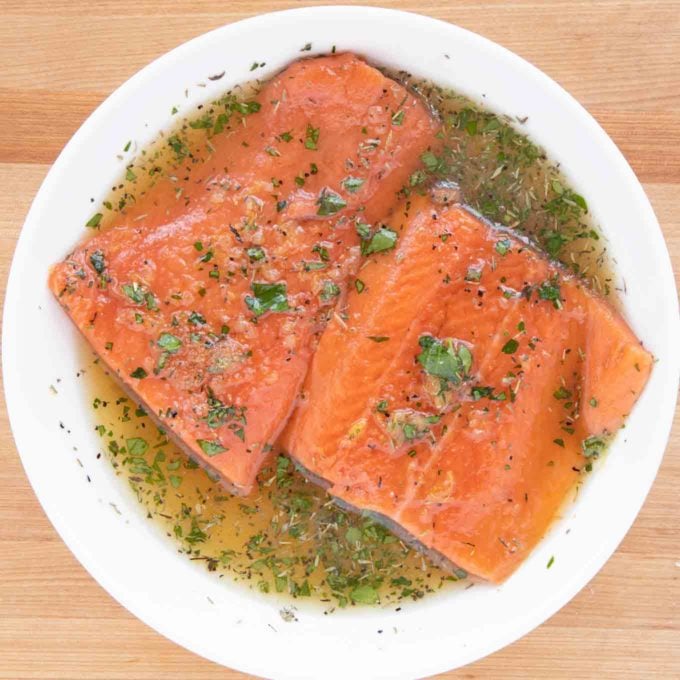 Once the marinade is ready, place the salmon in a dish deep enough to hold it and pour all but three tablespoons of the marinade into the dish.
Turn the salmon over to coat both sides of the fish, then place it good side down into the marinade. You should have removed any skin from the salmon before starting the process.
*Marinate the salmon in the refrigerator for a minimum of 30 minutes, if you have the time one hour is preferable.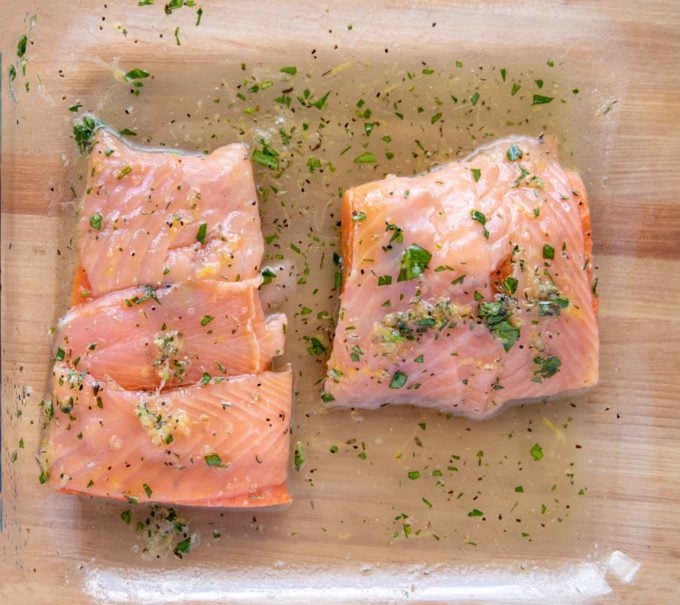 Wrap the pieces of smoked salmon on the top side of the salmon fillets. The smoked salmon does not have to go all the way around the fillet.
You want the slices of smoked salmon on the top of the fish so it can crisp up.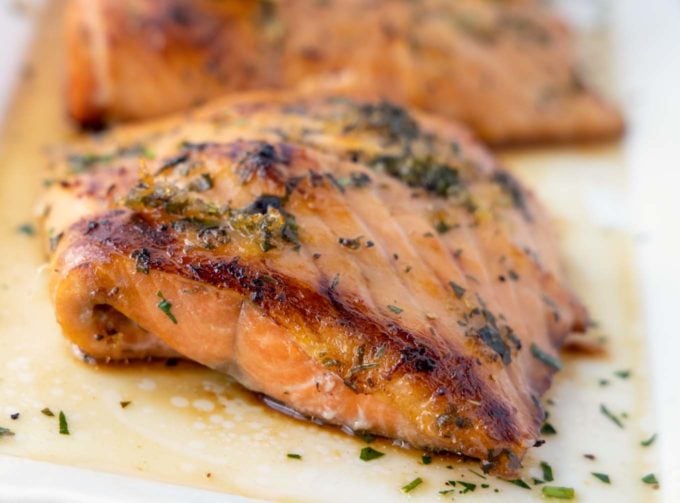 This was Irish Whiskey Salmon was a delicious dinner. The flavors all came together and the salmon was moist on the outside with a smokey light crunchy layer on the outside. Perfection on a plate!
Recipe FAQ's:
Is salmon an Irish food?
Salmon is one of the most prized and tastiest types of fish that is found in Ireland and is enjoyed in restaurants and households.
How long do you marinate salmon?
Salmon should be marinated for a minimum of 30 minutes. One hour is better if you have the time. But don't marinate the salmon for too long it can result in a mushy piece of fish.
*Always marinate salmon in the refrigerator so that it stays fresh.
Should you wash salmon before cooking it?
The USDA cautions: "do not rinse raw fish, seafood, meat, and poultry. Bacteria in these raw juices can splash and spread to other foods and surfaces. Cooking foods thoroughly will kill harmful bacteria."
More Recipes You'll Love!