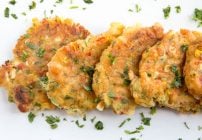 You'll love this easy and delicious recipe for homemade Corn Fritters, Its a great way to get your family to eat more vegetables.   
This post includes affiliate links. As an Amazon Associate I earn from qualifying purchases.
I love fresh corn and couldn't think of a better way to use it than in my homemade Corn Fritters.
Everyone loves corn on the cob, and whether its boiled, grilled or roasted it's always delicious. Of course, you can simply cut it off the cob and sauté it with a little olive oil or butter, add some sea salt and black pepper and you've got an easy to eat side dish for just about any meat, poultry or fish you're cooking up for dinner.
Even raw the corn makes an excellent addition to a salad.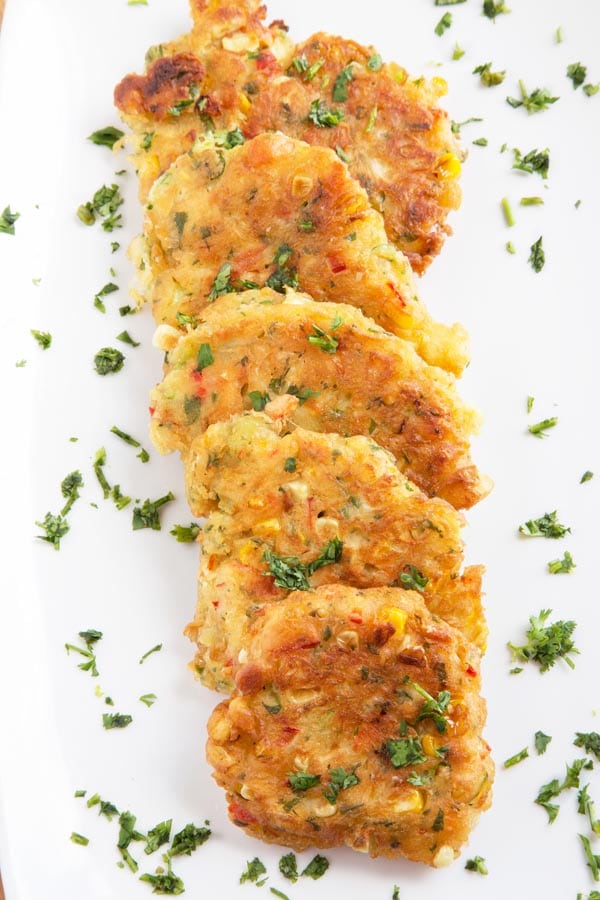 If you want to change things up a bit, my easy to make and oh so tasty corn fritters are a great way to serve fresh up your local sweet corn.
Here's what you need to make these delicious Corn Fritters and also a Quick and easy Black Bean – Roasted Corn Salsa.
You're going to love making the fritters and this healthy quick and easy salsa. And more importantly your friends and family are going to love them too!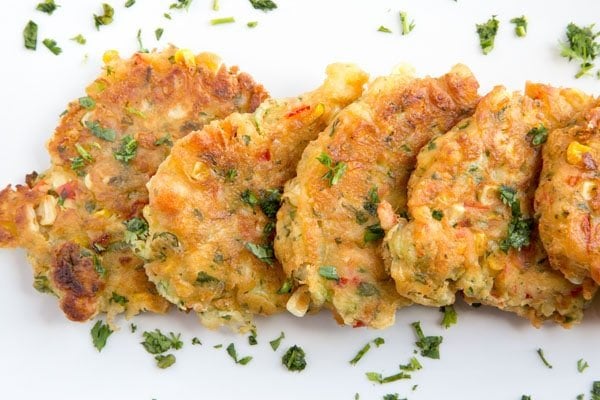 If you enjoyed this recipe you may also like these: