We do love vegetables in our house and my Kale and Corn Succotash was a nice change from our normal vegetable selection. I hope you enjoy it as much as we did.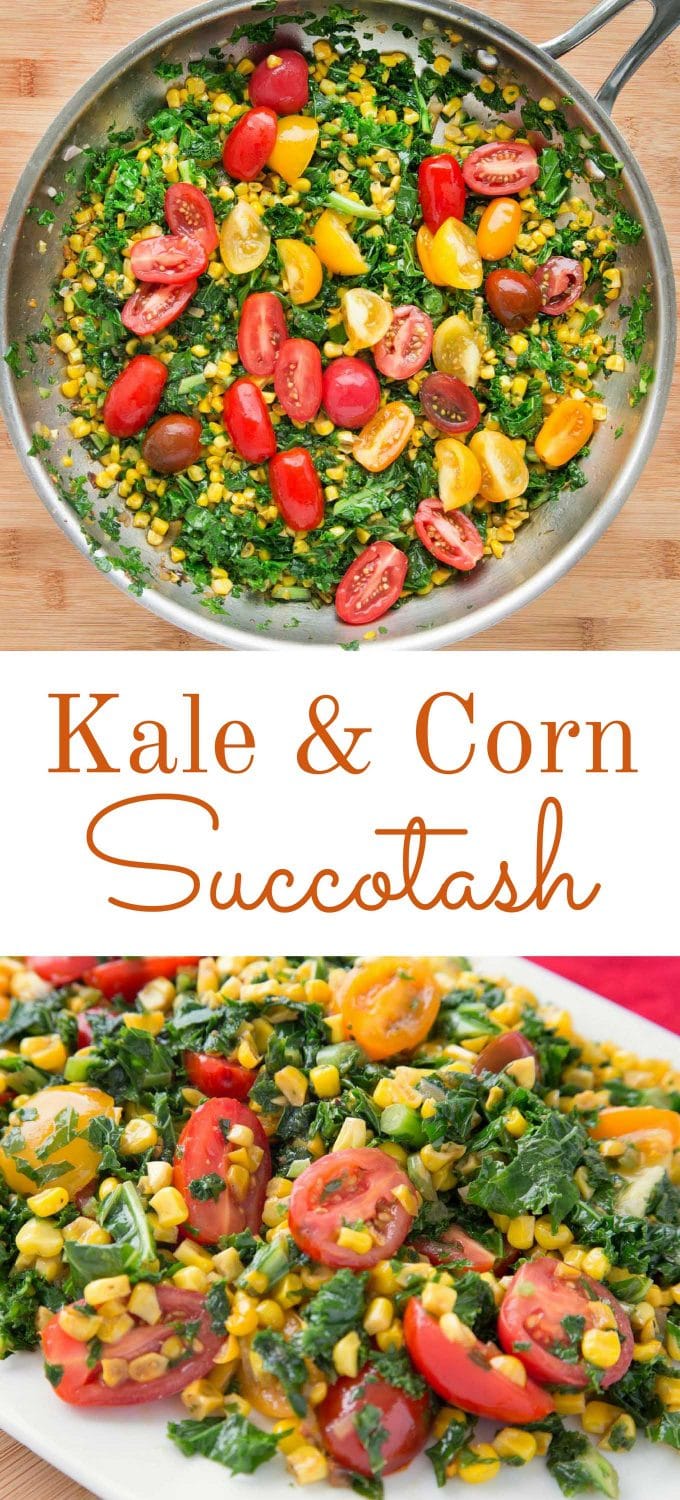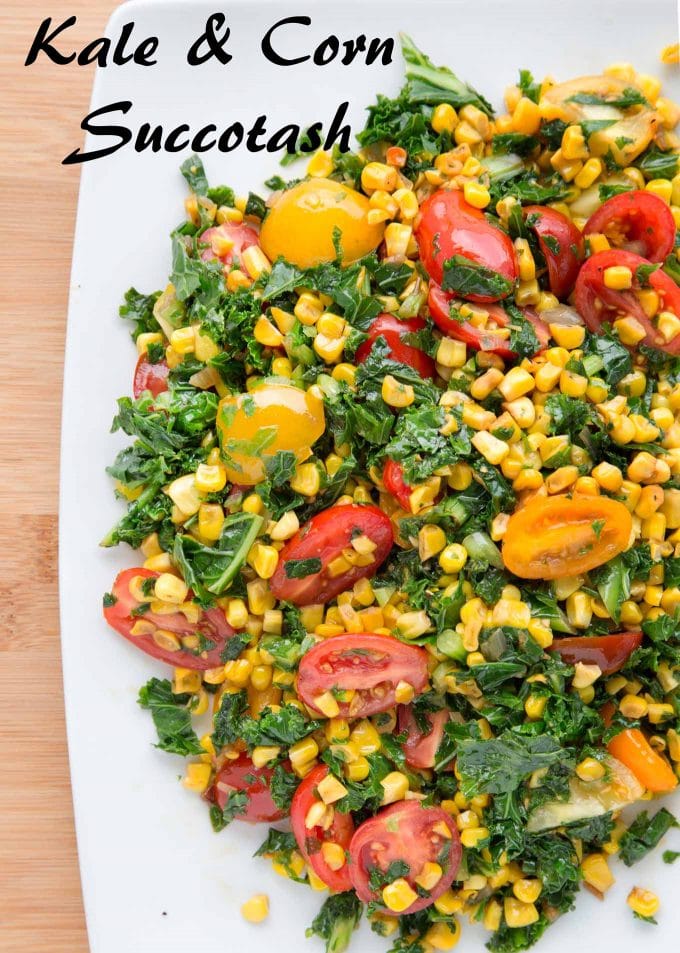 Not only was my side beautiful, but it was also healthy and delicious!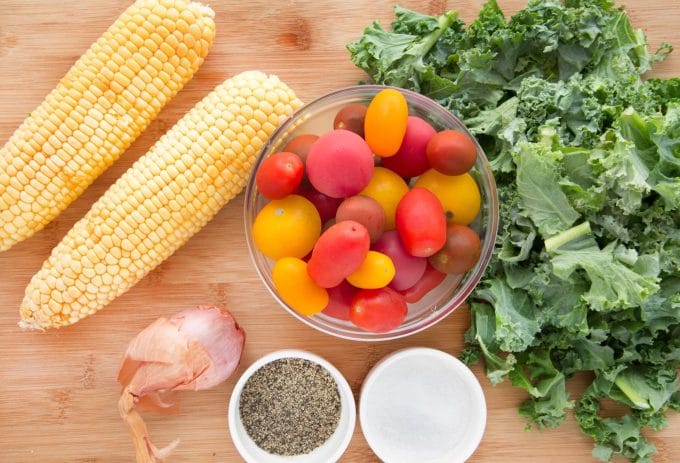 For a quick and easy dinner I came up with a healthy and delicious side dish, Kale and Corn Succotash to go along with my stuffed chicken breasts. As always I start off my gathering my ingredients setting up my mise en place (everything in its place).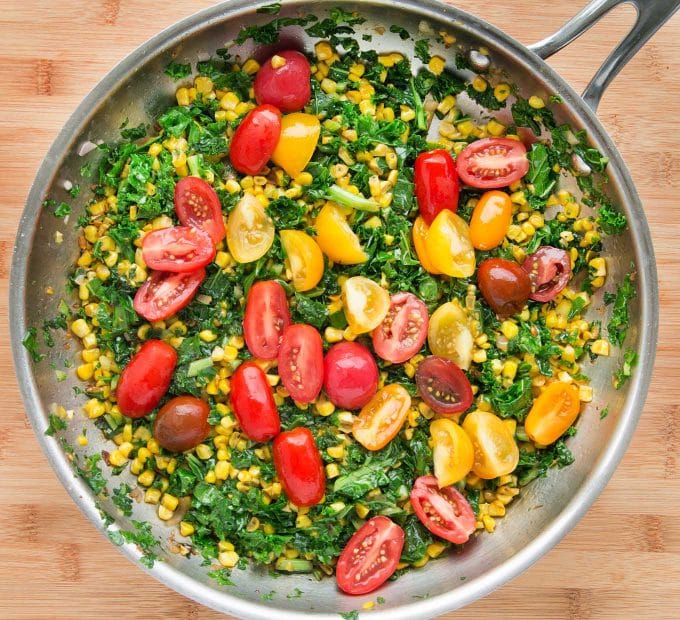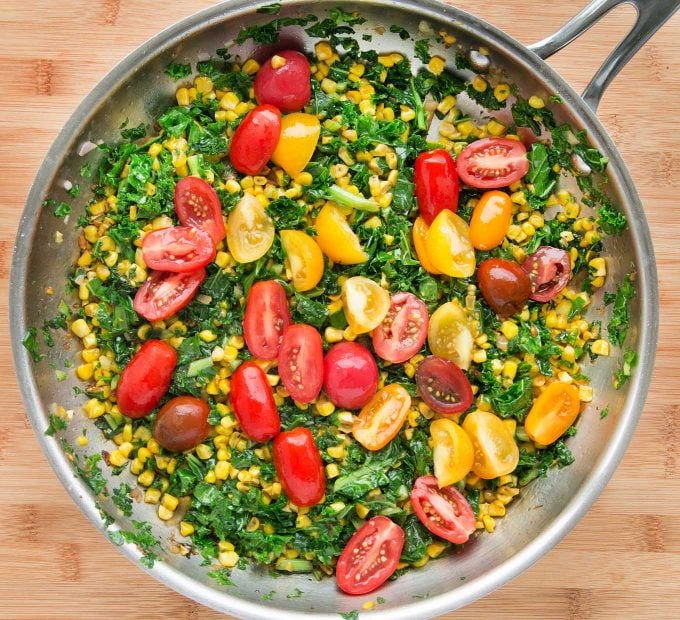 With my stuffed chicken breasts in the oven, I started to make my kale and corn succotash. This is a perfect complement to just about any entre. Especially something from the grill!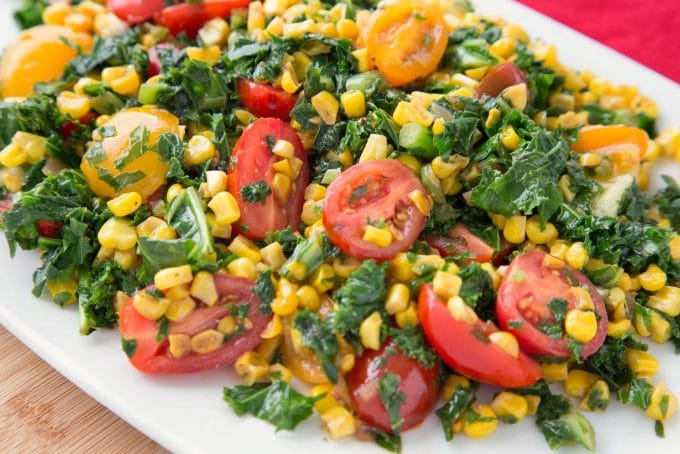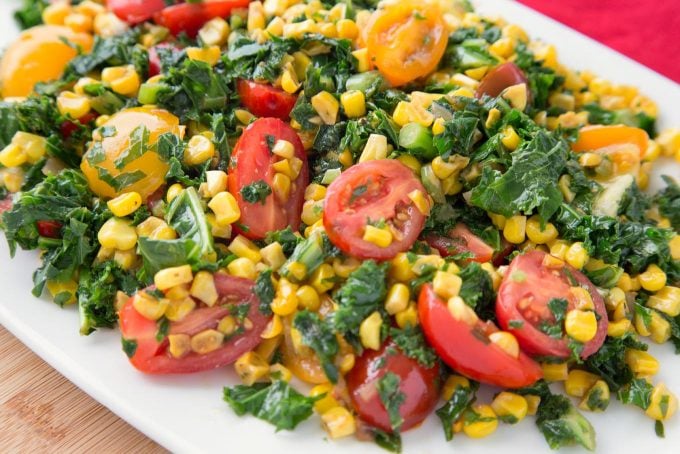 It only took a few minutes to prepare the succotash and it was amazingly delicious!
If you enjoyed this recipe you may also like these: