This post is brought to you thanks to my friends at Johnsonville. All opinions, text and "grilled brats three ways" are 100% mine and genuine.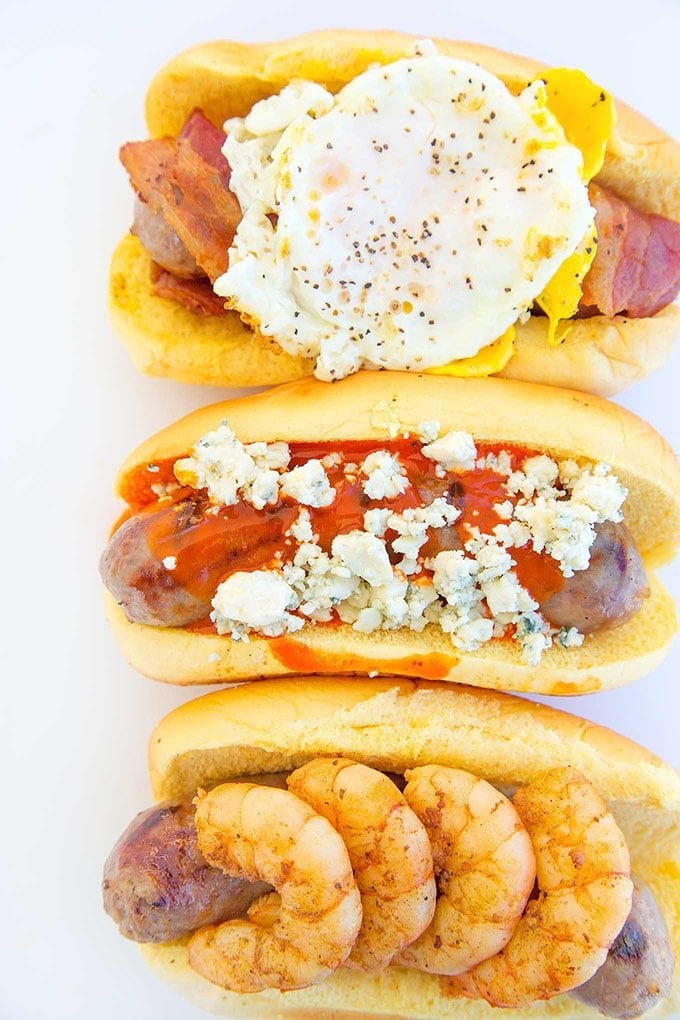 Nothing says summer like grilling outside with your family, friends and neighbors. I'm sure everyone is making plans to celebrate our nation's birthday with a cookout. And the all-American holiday deserves the #1 American brand of Brats, Johnsonville Brats.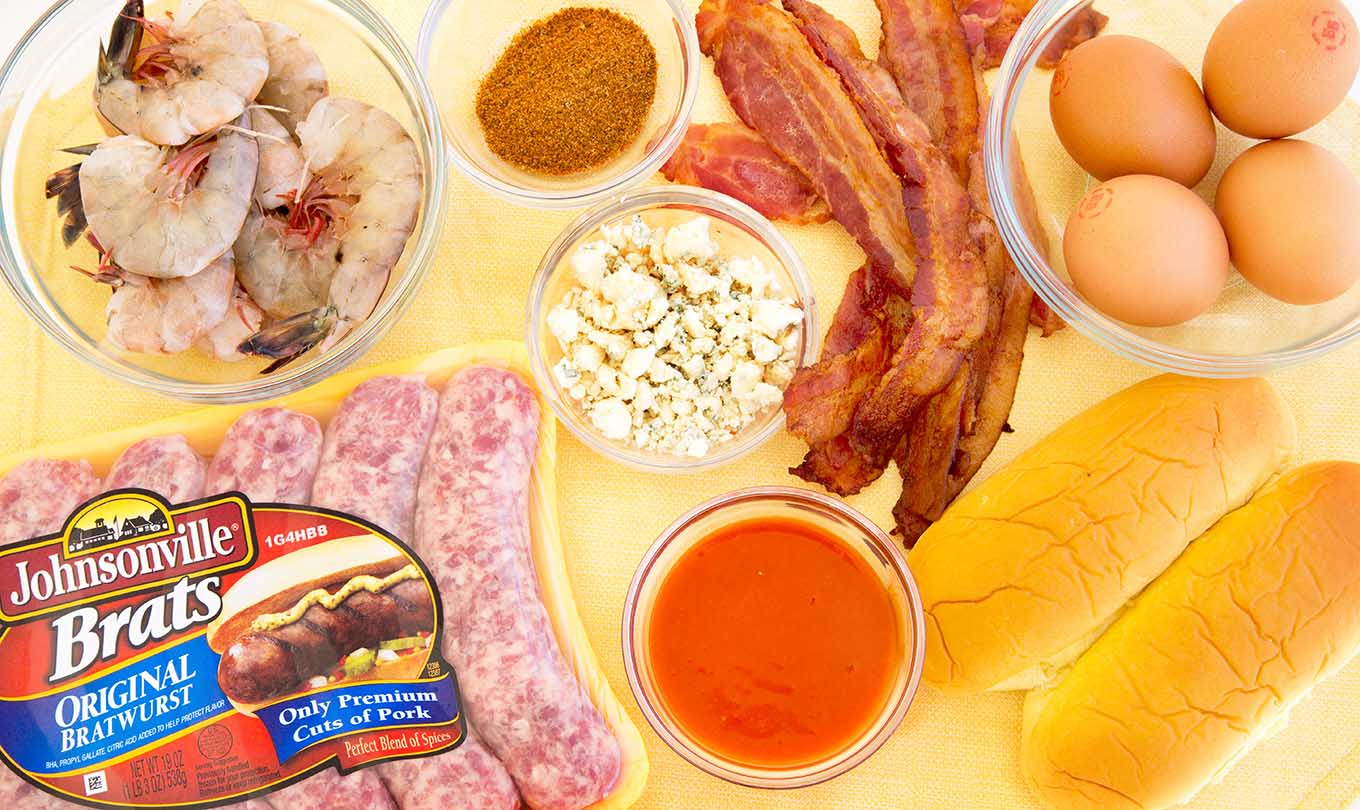 Before I start cooking I like to gather my ingredients together forming my mise en place (everything in its place). It makes cooking easier and faster when you have everything ready to go!
I had a hard time deciding on which style of Johnsonville Brat to use. They have a brat for every occasion. Since I was going to make some fun flavors with my brats I decided to get the Original Bratwurst.
Look around for some of the new style brats and some of the old favorites that are back for the summer! You can find them available in Trays and Party Packs.
Firecracker Bratwurst
Original Brats
Beer 'n Brats
Cheddar Brats
Chipotle & Monterey Jack
Irish O' Garlic Links
Hot 'n Spicy
Grilling Chorizo
Cheddar Cheese and Bacon
Fresh Polish Kielbasa
Hatch Chili
Buffalo Bleu Brats
Johnsonville makes it easy and delicious for you to up your grilling game with dozens of varieties of grillers, bratwursts and sausage – both fully-cooked and fresh
Johnsonville Brats are the original "thrill for the grill" that started an American fun food revolution. Perfect for any occasion and a favorite at picnics and barbecues everywhere. You can have fun coming up with your own toppings, mixing and matching for every occasion.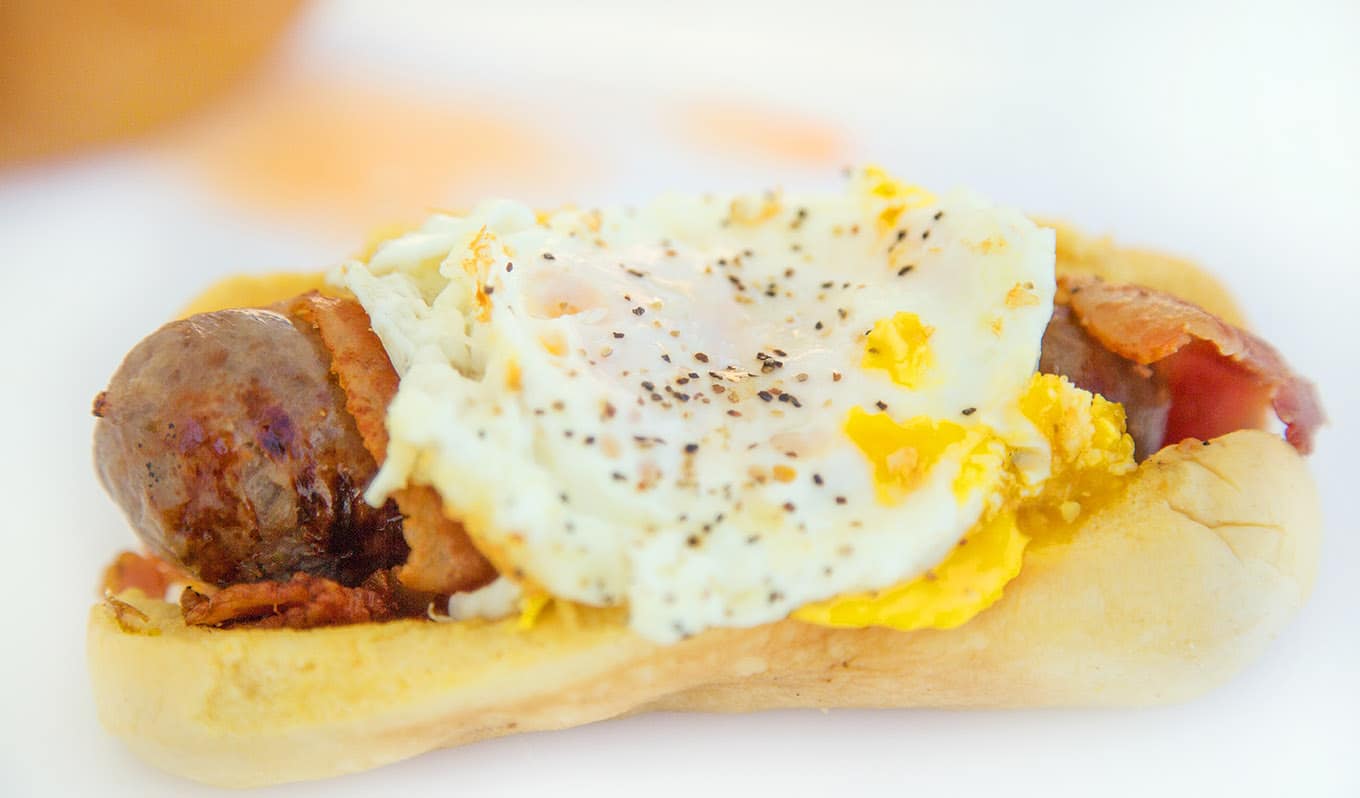 Let's start off with a Breakfast Brat. Hickory smoked bacon and a fried egg.
Then it's time to spice things up a bit with my version of a buffalo blue cheese brat.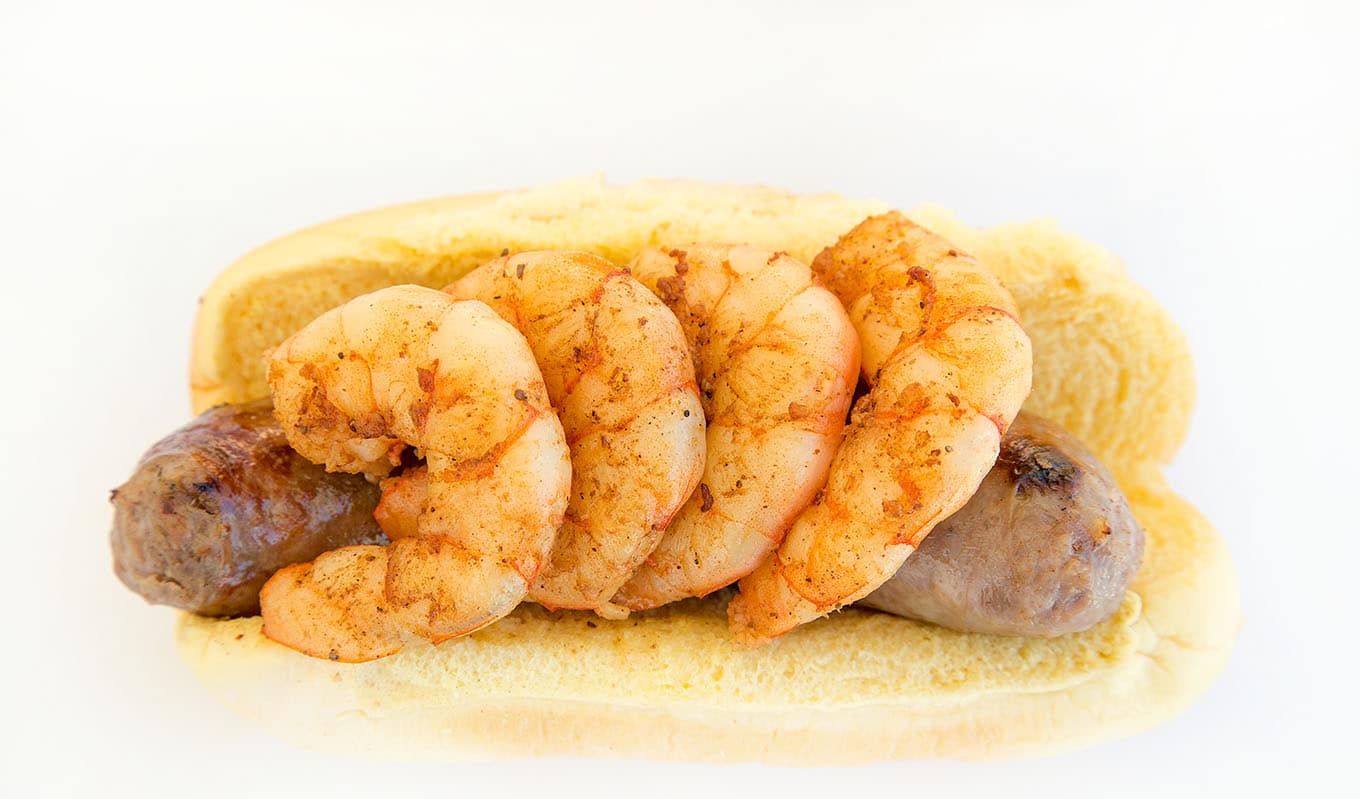 Last but not least I created a Baltimore Brat, by topping a Johnsonville Brat with sautéed shrimp seasoned with old bay.
If you've tried my Grilled Brats or any other recipe on askchefdennis.com please don't forget to rate the recipe and let me know how you enjoyed it in the comments below, I love hearing from you! You can also FOLLOW ME  on Instagram @chefdenniseats and @chefdennistravels,  Twitter and Facebook.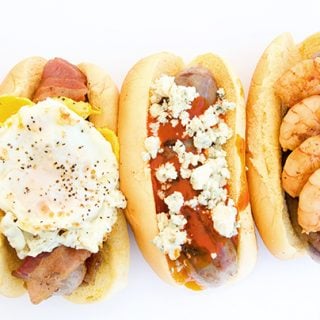 Print Recipe
Grilled Brats with Toppings
Ingredients
Buffalo Blue Brat
in

Franks buffalo sauce warmed microwave

blue cheese crumbles
Baltimore Brat
medium shrimp

as needed

olive oil

old bay sesoning
Breakfast Brat
Eggs - 1 per Brat

slice

Bacon -1 per Brat

butter to fry egg

sea salt and black pepper to taste
Instructions
Grill Brats per instructions on package
Buffalo Bleu Brat
Place cooked brat on roll, slather with warmed buffalo sauce and sprinkle with bleu cheese crumbles
Baltimore Brat
saute shrimp in a little olive oil , and season to taste with old bay seasoning

place brat on roll and top with sautéed shrimp
Breakfast Brat
Cook Bacon in 400 degree oven for 18 minutes or until fully cooked but not real crispy

allow to drain on paper towels till needed

fry eggs two at a time over easy in one tablespoon of butter in non stick pan

wrap brat in one slice of bacon (or two) and place on bun. Top with fried egg seasoned with sea salt and black pepper.