You won't believe how easy it is to make oven baked Country Style Pork Ribs. You don't need a grill, smoker, or slow cooker to make tender, juicy, country style pork ribs that your whole family will love.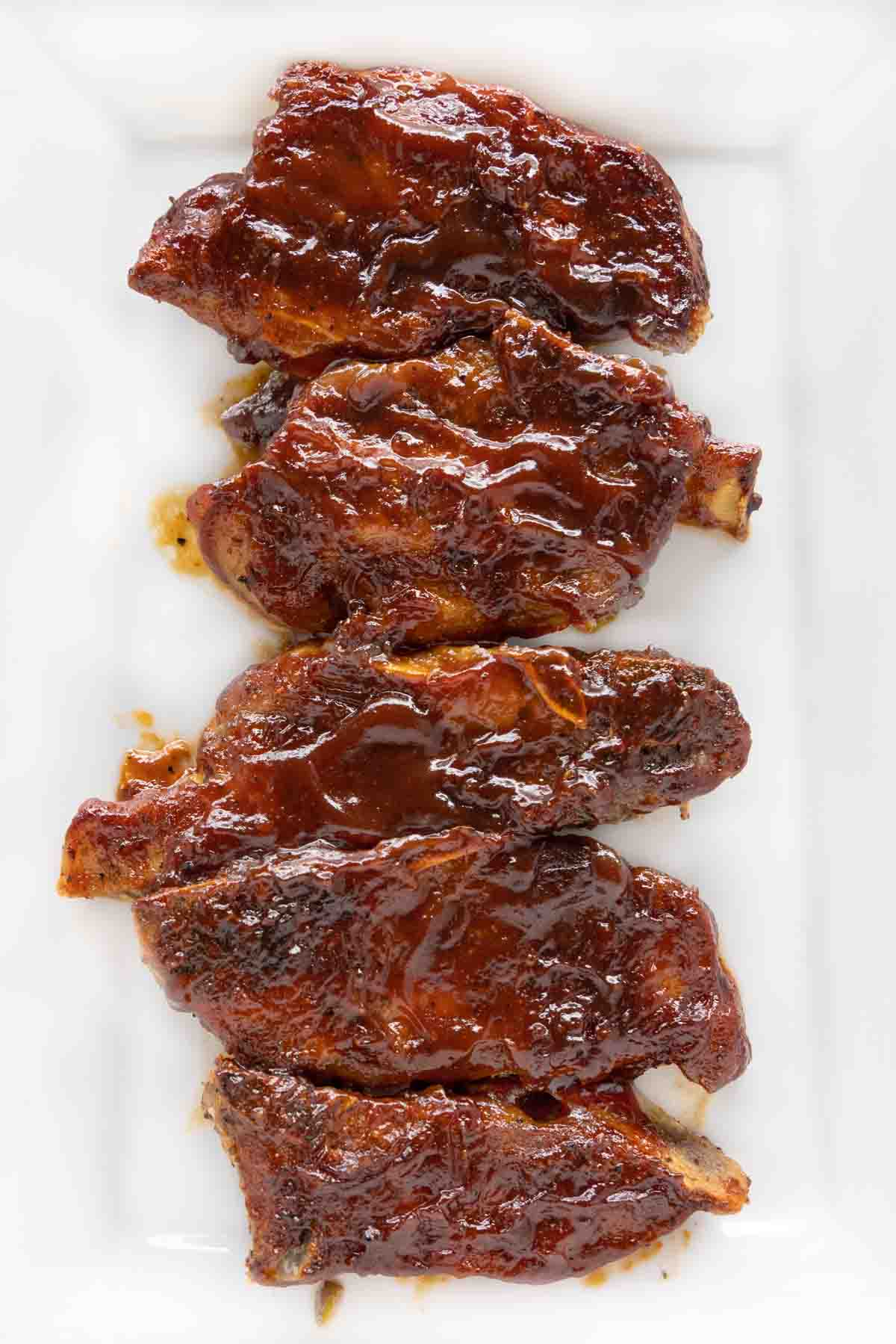 With just a few simple ingredients, you'll have restaurant quality country style pork ribs every bit as good as your local barbecue restaurant.
And the best part about making your own barbecue at home is getting to control the ingredients used. Why pay crazy high prices, when you can make your own barbecue just as good!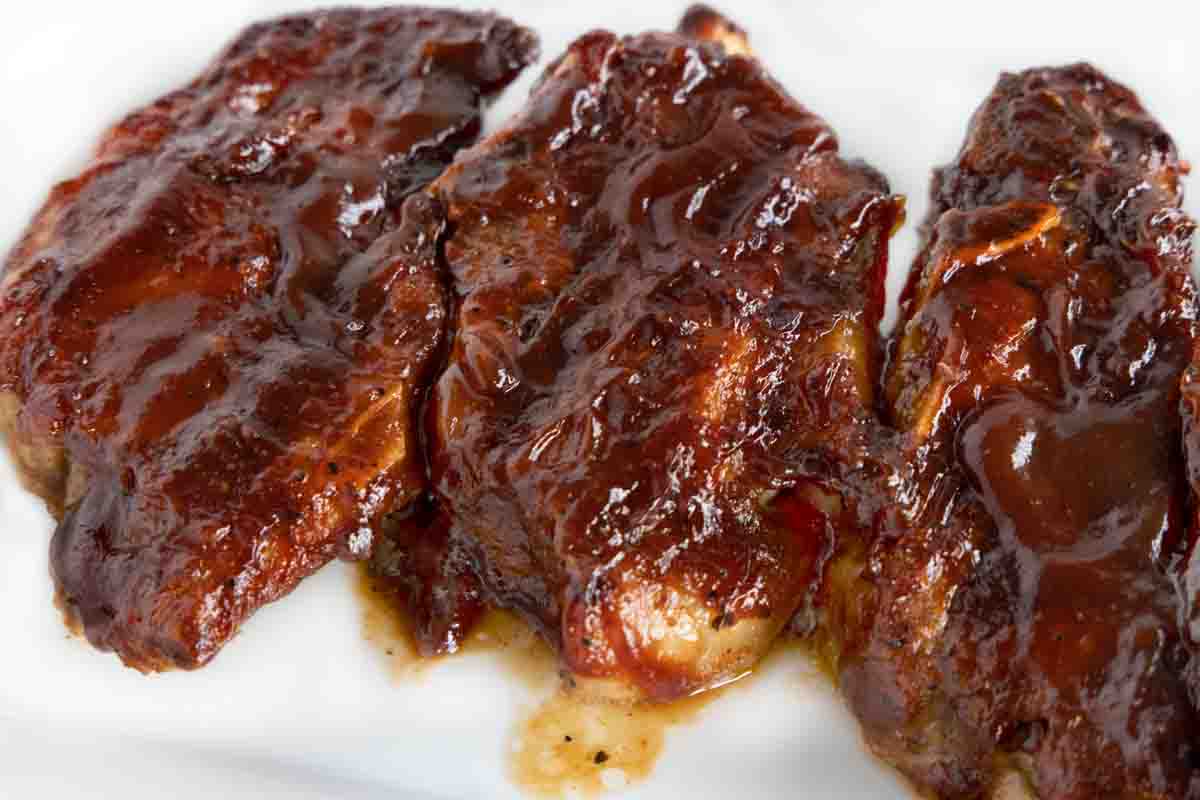 My Country-Style Pork Ribs ribs are rich and delicious alternative to traditional ribs. So why not save some money and cook up a batch of deliciousness for your family this weekend.
With just a few minutes of prep, all you need is some time to let the pork cook low and slow. It couldn't be easier. But if you prefer traditional style, try my Oven Baked Baby Back Ribs, they're guaranteed to impress.
Ingredients to make country style pork ribs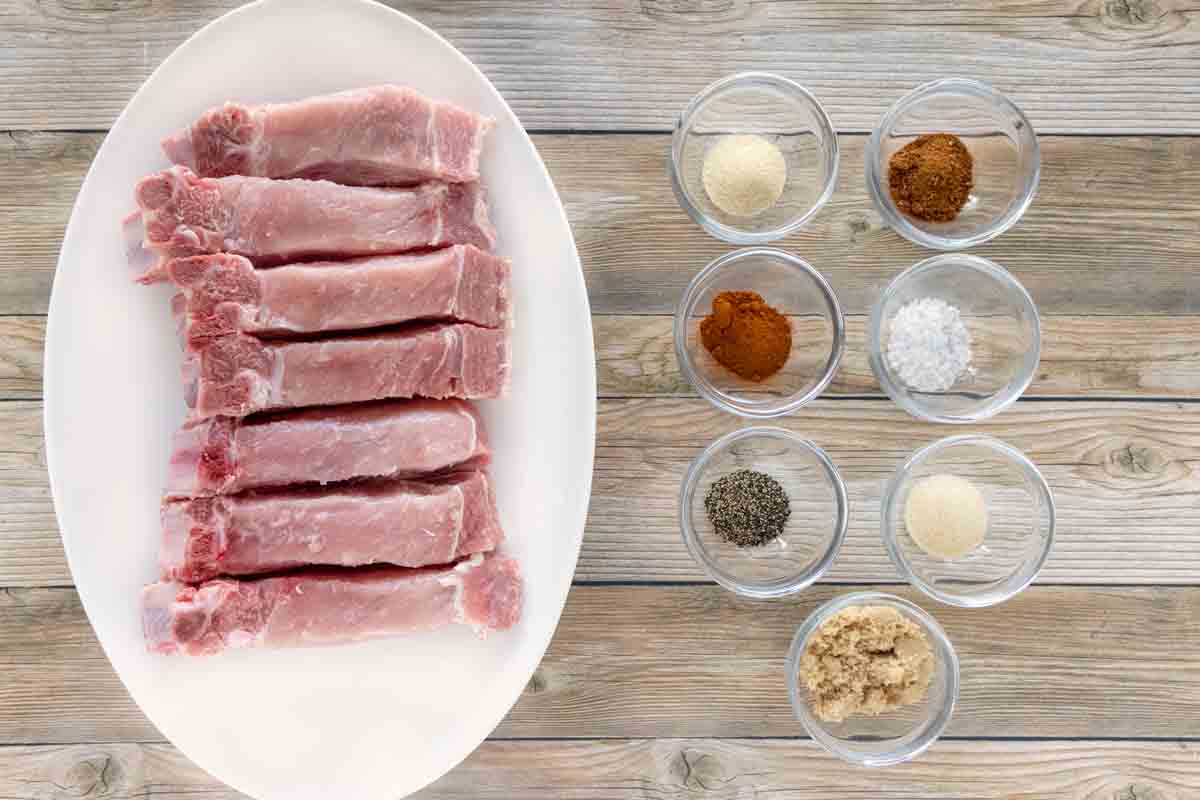 Let's start by gathering the ingredients we need to make Oven Baked Country Style Pork Ribs. In Chef Speak, this is called the "Mise en Place," which translates to "Everything in its Place."
Not only does setting up your ingredients ahead of time speed up the cooking process, it also helps ensure you have everything you need to make the dish.
This post includes affiliate links. As an Amazon Associate, I earn from qualifying purchases.
What are country Style Pork Ribs?
Well, they're not actually ribs. Country-style pork ribs come from the shoulder area of the pig. It's a cut that is taken from the blade end of the pork loin close to the shoulder, making this cut more like a pork chop.
Don't confuse these with spare ribs which are baby back ribs. And although
This cut includes parts of the pork shoulder blade bone and is characterized by a good amount of marbling, which makes it tender and flavorful when cooked. There are boneless country-style ribs. But since this cut of pork doesn't come from the rib area of the pig, it's not technically a boneless pork rib.
Country ribs are actually closer to being a pork chop
How to make a dry rub?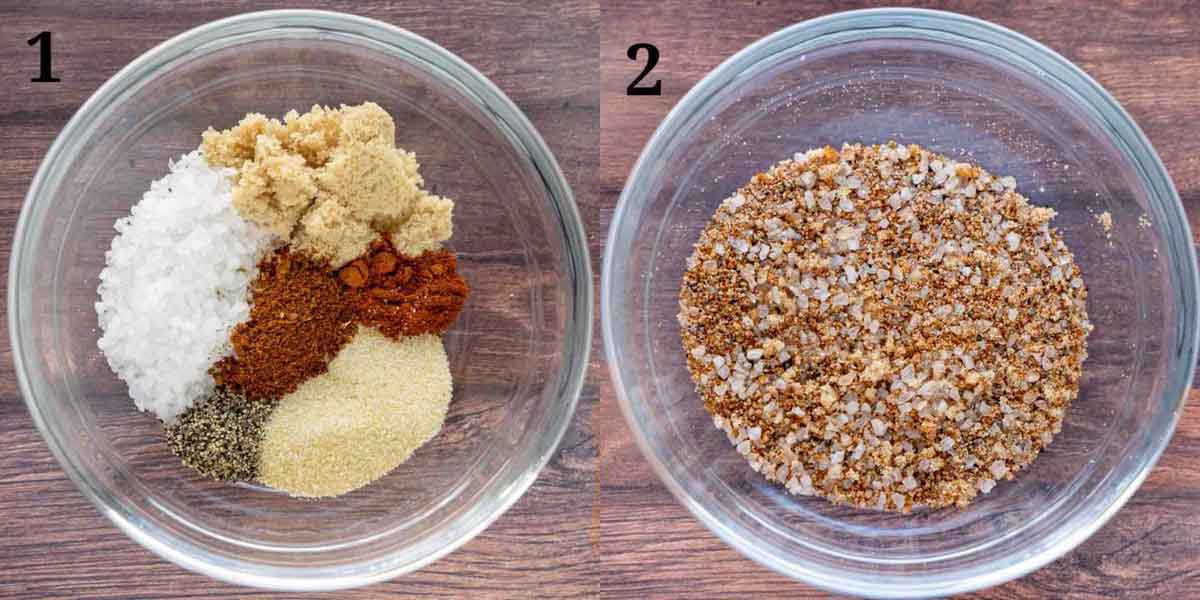 Add the coarse sea salt, black pepper, garlic powder, onion powder, chili powder, sweet paprika, and brown sugar to a small bowl.
Mix the seasonings well to make the dry rub for the country style pork ribs.
Can I add other seasonings to the dry rub?
Absolutely, you can change up the seasonings every time you make these delicious pork ribs. You can add cumin, dried oregano, dry mustard, or any of your favorite seasonings. If you like a spicy rub, add a teaspoon of cayenne pepper.
You can also add any of your favorite seasoning blends to the mixture, or use them straight out of the jar to season the meat.

How to make Oven Baked Country Style Pork Ribs
When it comes to cooking pork that is tender and juicy, slow cooking at low temperatures is the key. Make sure your oven temperature is set to 250 degrees F. That's the sweet spot for pork.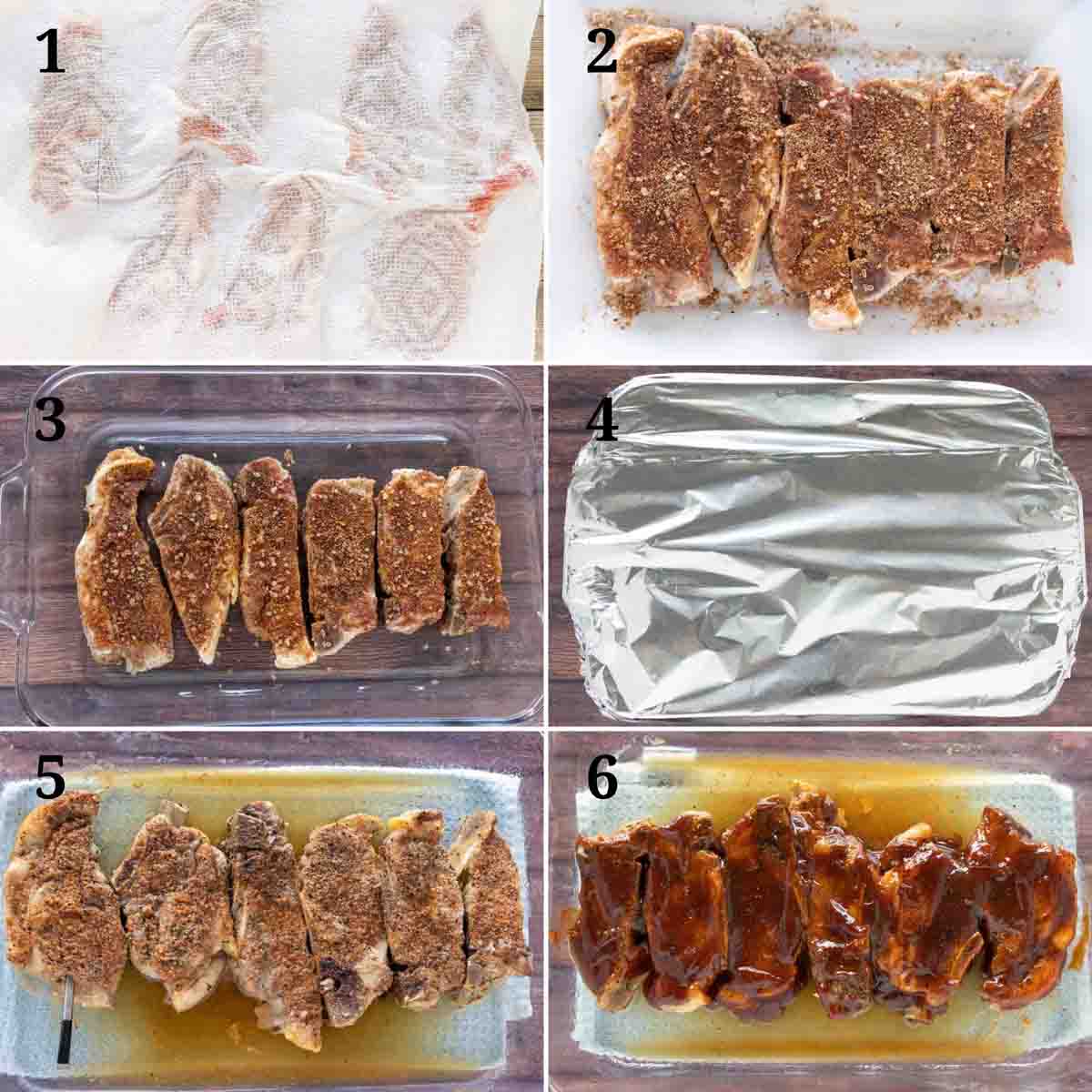 Pat dry the country style pork ribs with paper towels.
Season the ribs liberally with the dry rub and let them sit for 20-30 minutes before cooking. This gives the spices a little time to penetrate the meat and also allows time for the pork to come to room temperature.
Place ribs in a single layer in a baking dish or on a foil lined baking sheet pan fatty side up.
Cover the pan tightly with aluminum foil. Place the pan on the center rack of the preheated oven and cook the ribs for 1.75 – 2.25 hours or until the internal temperature is between 195-200 degrees F.
Remove the pan from the oven and very carefully remove the foil covering from the pan.
Give the ribs a generous coating of your favorite barbecue sauce and return the ribs to the oven uncovered for another 30 minutes.
Cooking times can very depending on the size of the ribs, that's why it's always a good idea to use a meat thermometer like the Meater Plus that I use.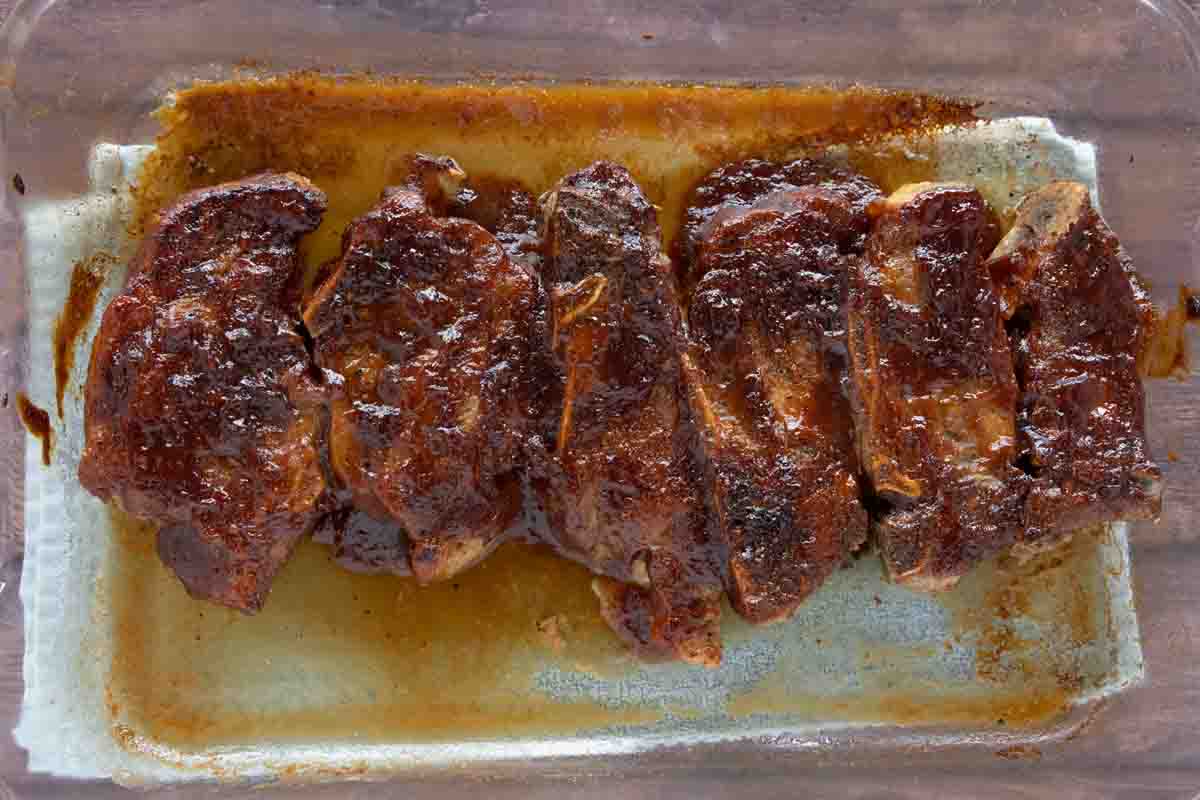 If you like a crisp caramelized exterior, place the ribs under the broiler for 3-5 minutes.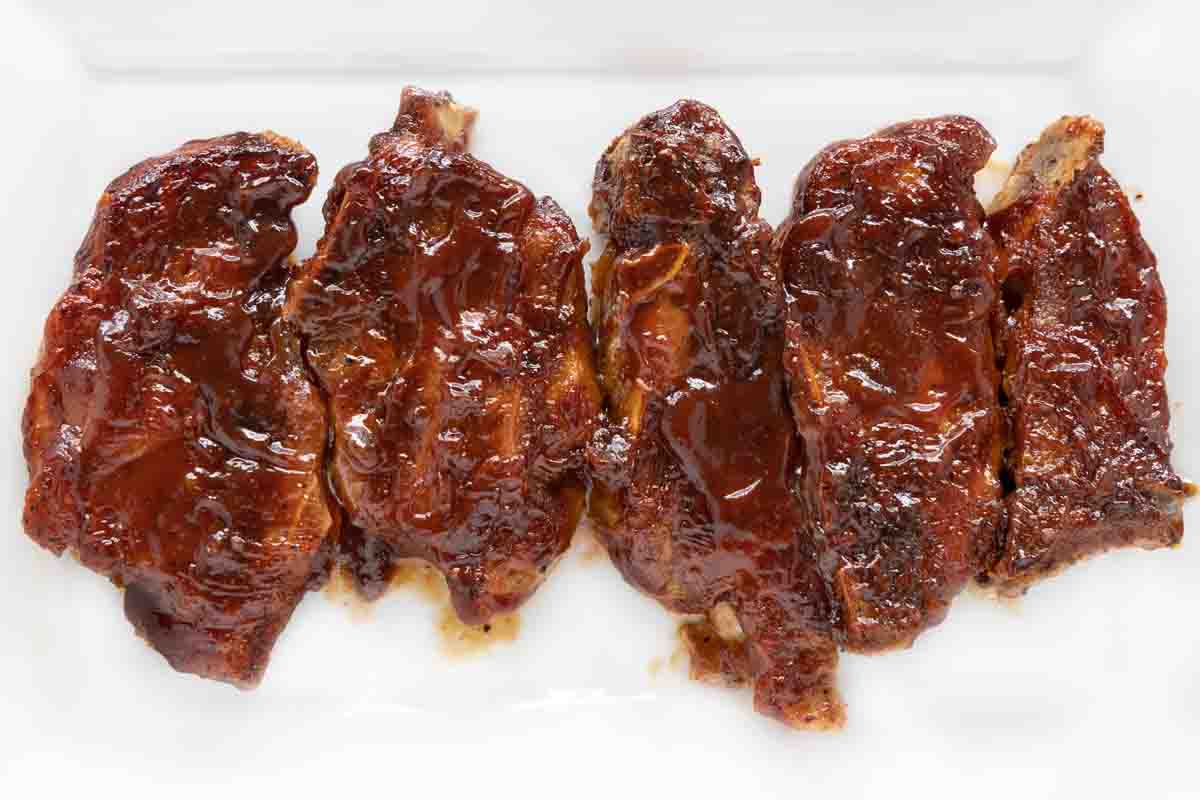 Remove the ribs from the oven, brush them with more of your favorite bbq sauce and tent them with foil. Let the country style pork ribs to rest for 15 minutes before serving to give the juices time to redistribute into the meat.
Brush with additional barbecue sauce and serve with your favorite sides and dishes. My Creamy Cole Slaw , Classic Potato Salad, and Macaroni Salad are a few of my favorite sides to serve with barbecue.
Recipe FAQ's
Should I cover country style pork ribs while baking.
Yes, the pan with the ribs should be covered tightly during the first part of the baking process. When the ribs have reached 195-205 degrees, then its time to unwrap the ribs, add the barbecue sauce and continue to bake uncovered for 30 minutes.
Even if you don't add bbq sauce, place the ribs back into the oven to finish baking.
What is the best temp to cook country style ribs?
Country style ribs can be cooked from 225-275 degrees, with the sweet spot being in the middle at 250 degrees F. At 250 degrees F, depending on the size, the ribs will take between 1.75-2.25 hours to fully cook. At 225 expect them to take 2.25-2.75 hrs, and at 275 they will be take 1.25-1.75 hrs.
Use an oven thermometer inserted into the thickest part of the rib to make sure you cook them for the optimal time.
Do country-style ribs have bones?
Some cuts may include pieces of the pork shoulder blade bone, but there are no generally no bones running through the middle of the rib.

More Recipes You'll Love!
This post includes affiliate links. As an Amazon Associate, I earn from qualifying purchases.