Rich, chocolaty, creamy, and delicious, my Chocolate Buttercream Frosting recipe is the perfect frosting for birthday cakes, cupcakes, or just to turn your favorite box cake mix into a culinary masterpiece.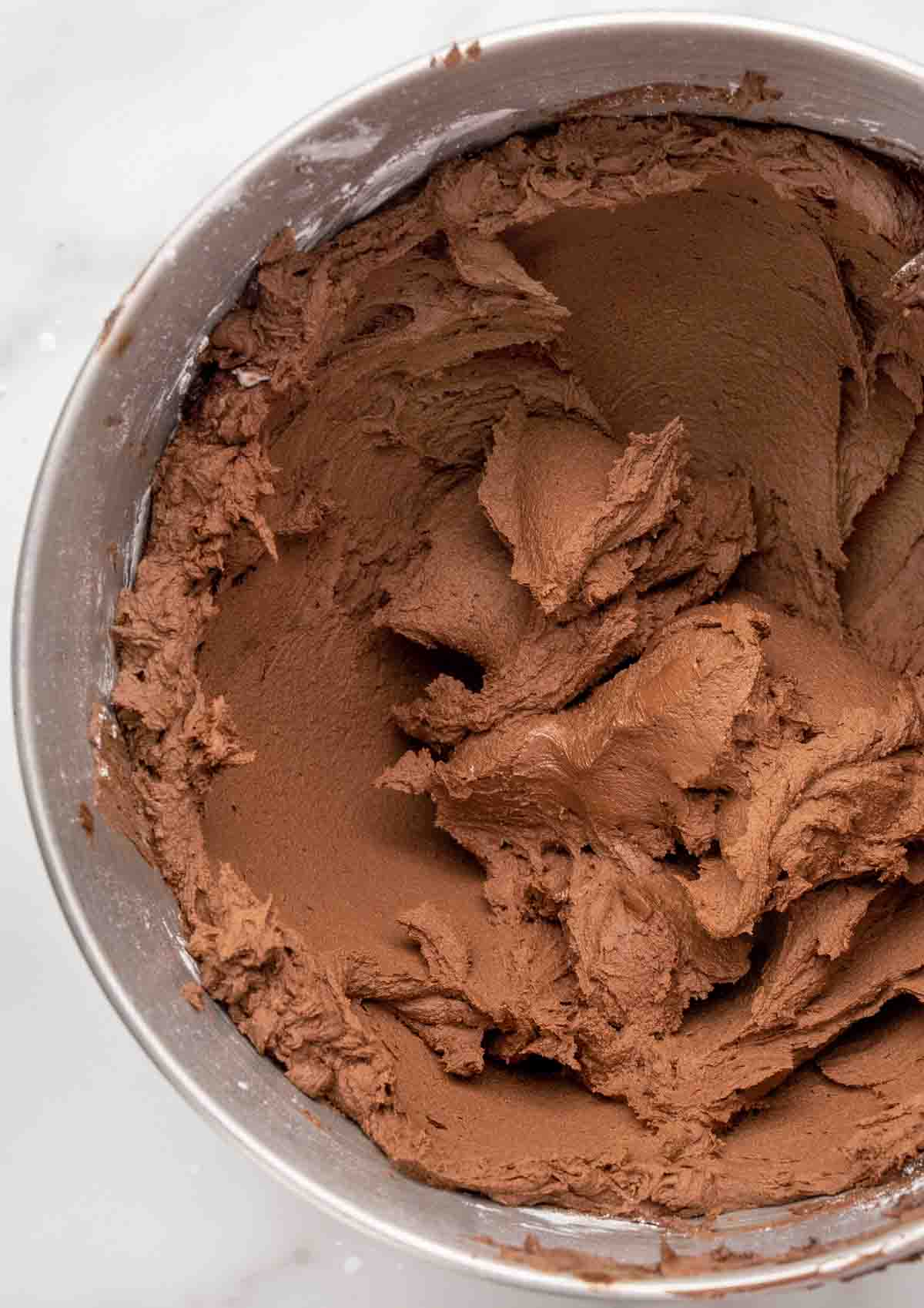 When it comes to Chocolate Buttercream Frosting, nothing beats my version of this Classic American Buttercream Frosting recipe.
If you love chocolate frostings, make sure to check out my Chocolate Cream Cheese Frosting.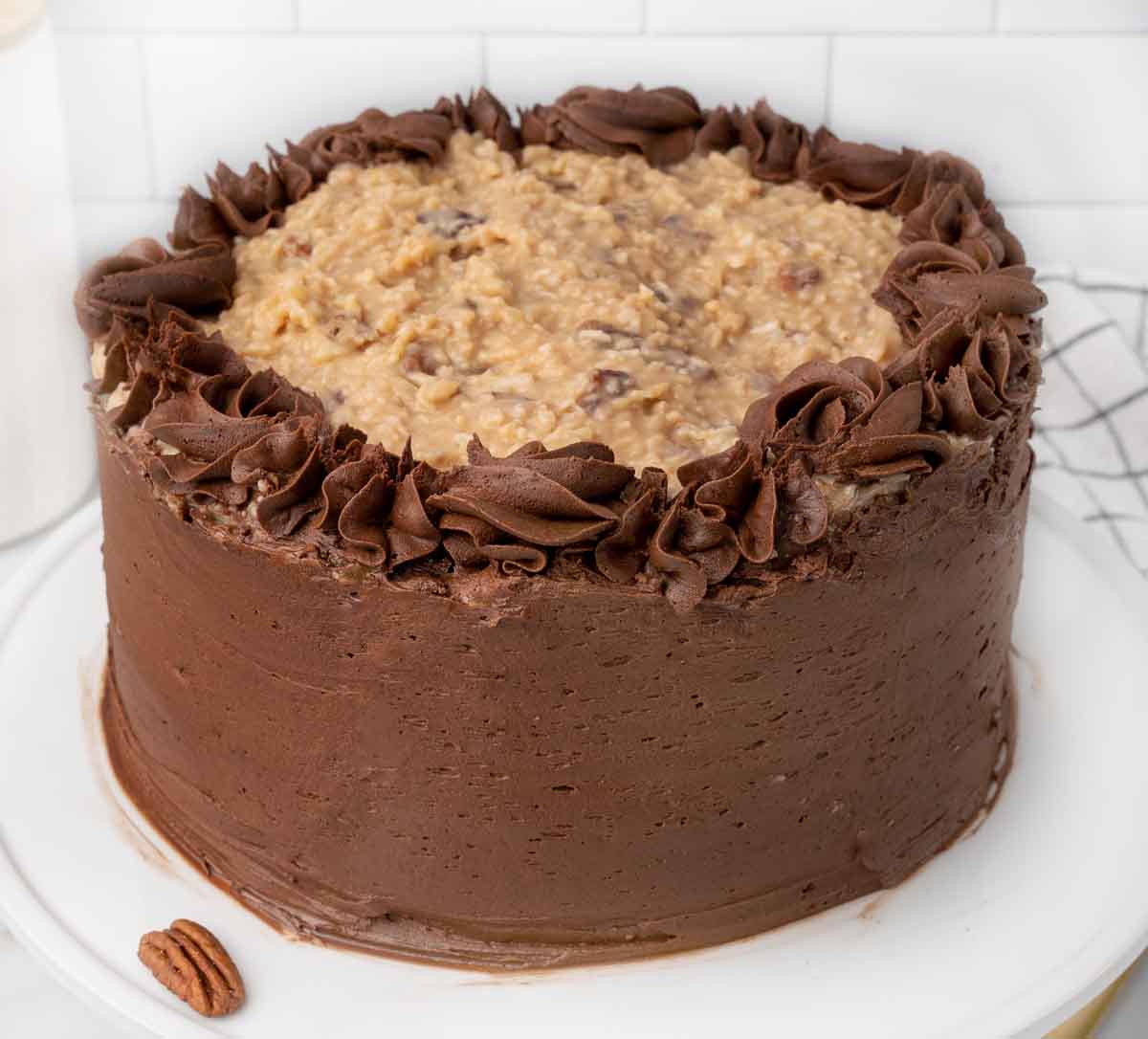 Chocolate buttercream frosting is a staple for any baker's repertoire and is very easy to make. The frosting is decadent, rich, and creamy, making it a chocolate lover's dream.
I've made a lot of frostings during my career as a chef, and I can honestly say that this is the best chocolate buttercream frosting I've ever tasted! I love the creamy chocolate flavor, and is what I used when making my German Chocolate Cake.
Ingredients for Chocolate Buttercream Frosting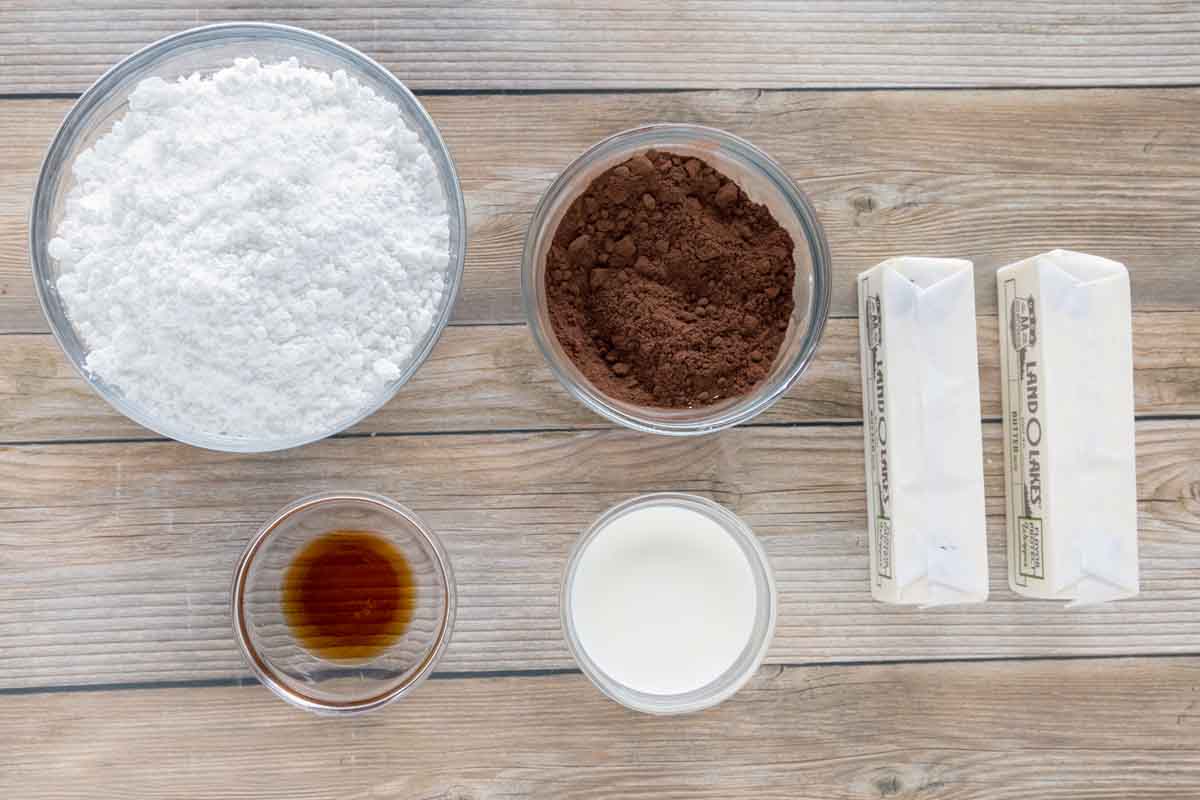 Let's start by gathering the ingredients we need to make Chocolate Buttercream Frosting. In Chef Speak, this is called the "Mise en Place," which translates to "Everything in its Place."
Not only does setting up your ingredients ahead of time speed up the cooking process, it also helps ensure you have everything you need to make the dish.
Made with five simple ingredients
salted butter
cocoa powder
confectioners' sugar
vanilla extract
milk
You can use unsalted butter to make the frosting: just add a quarter teaspoon of salt to the butter when you cream it.
How to make Chocolate Buttercream Frosting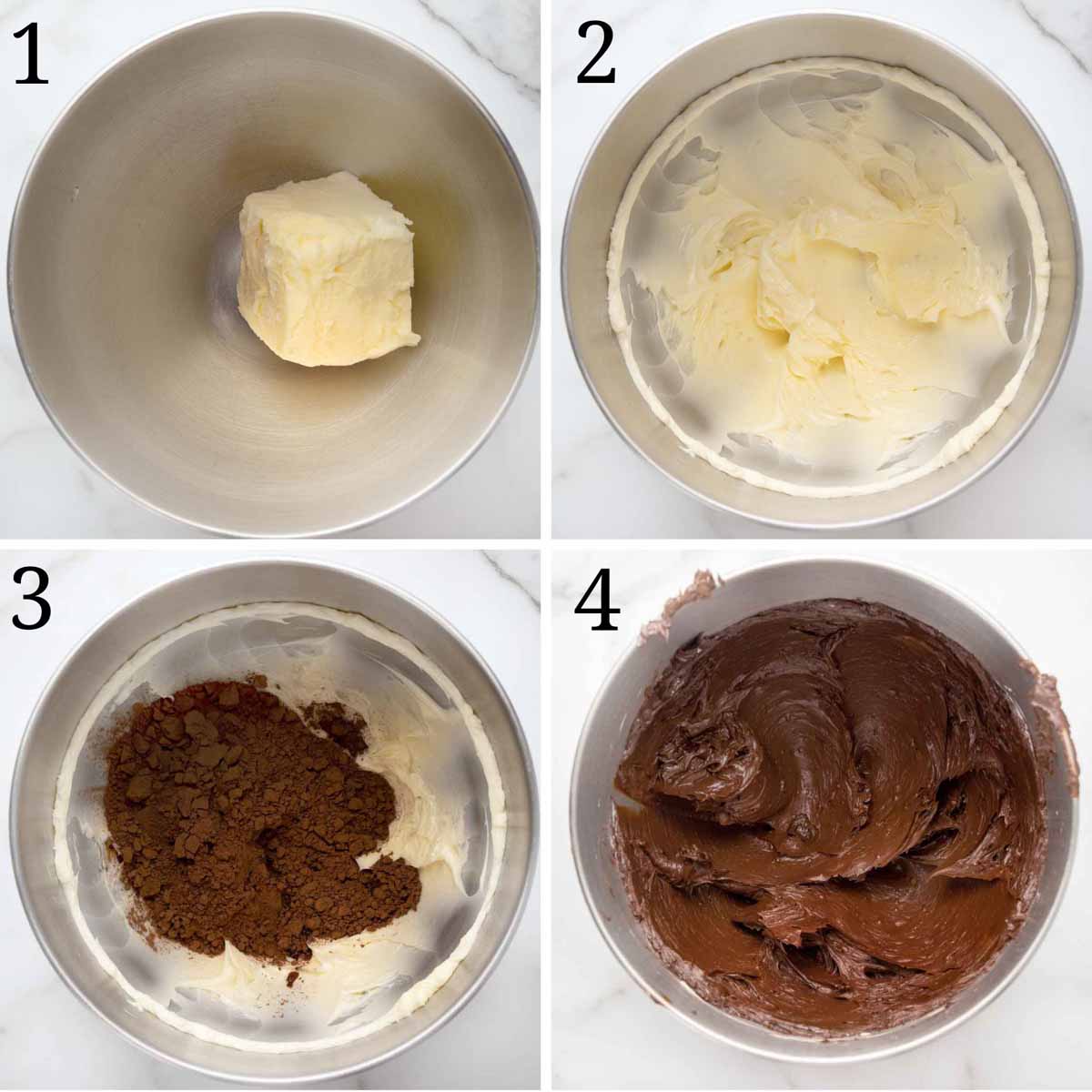 Add the butter to the bowl of a stand mixer or large mixing bowl with a handheld mixer.
Beat the butter until fluffy.
Add in the cocoa powder and vanilla extract.
Beat until well combined.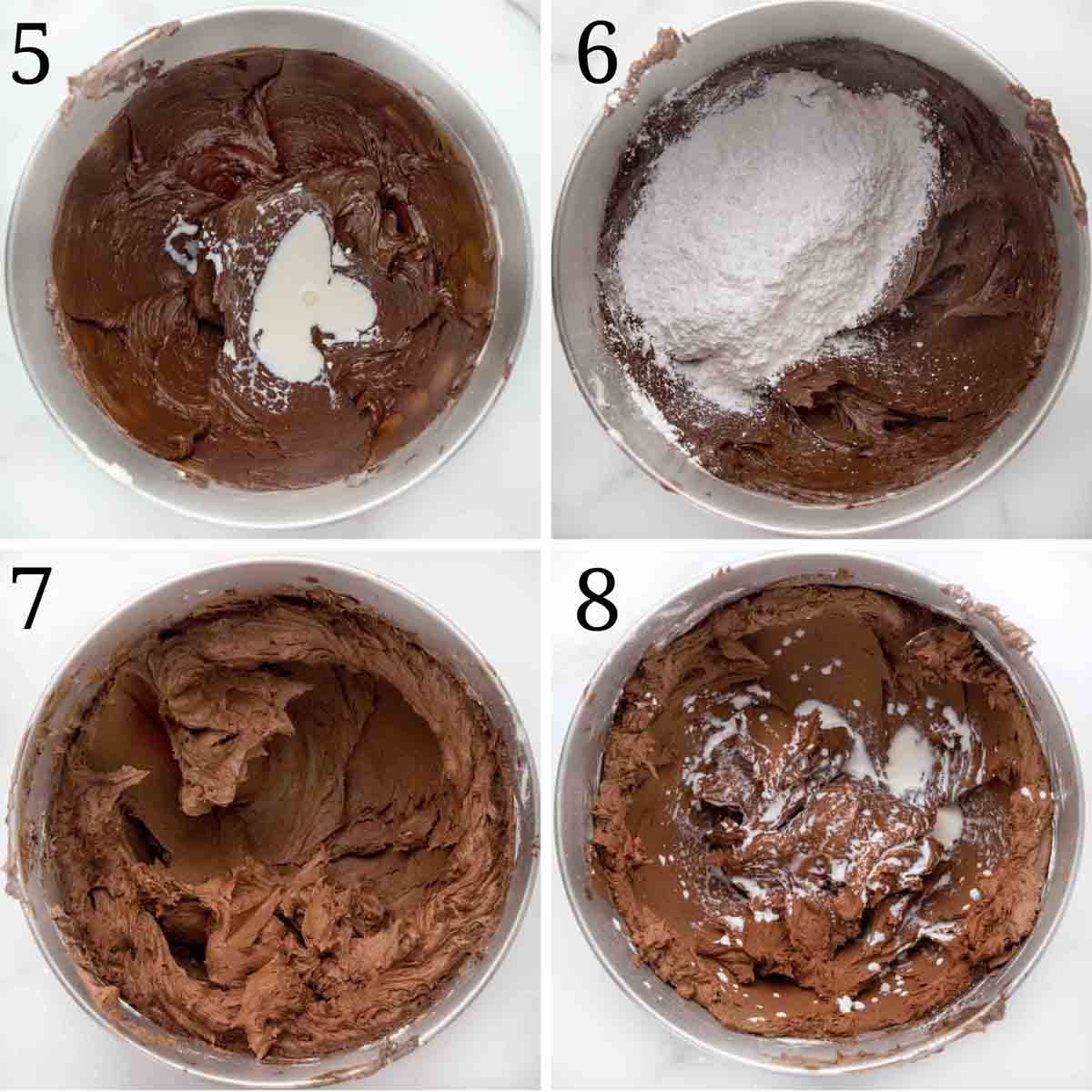 Add 1 tablespoon of milk to thin out the mixture, mixing until creamy.
Add the powdered sugar to the mixture, 1 cup at a time.
Mix until well combined (scrape down the sides and bottom of the bowl between additions of the sugar).
Add 1-2 additional tablespoons of milk to achieve a spreadable consistency with the chocolate buttercream frosting.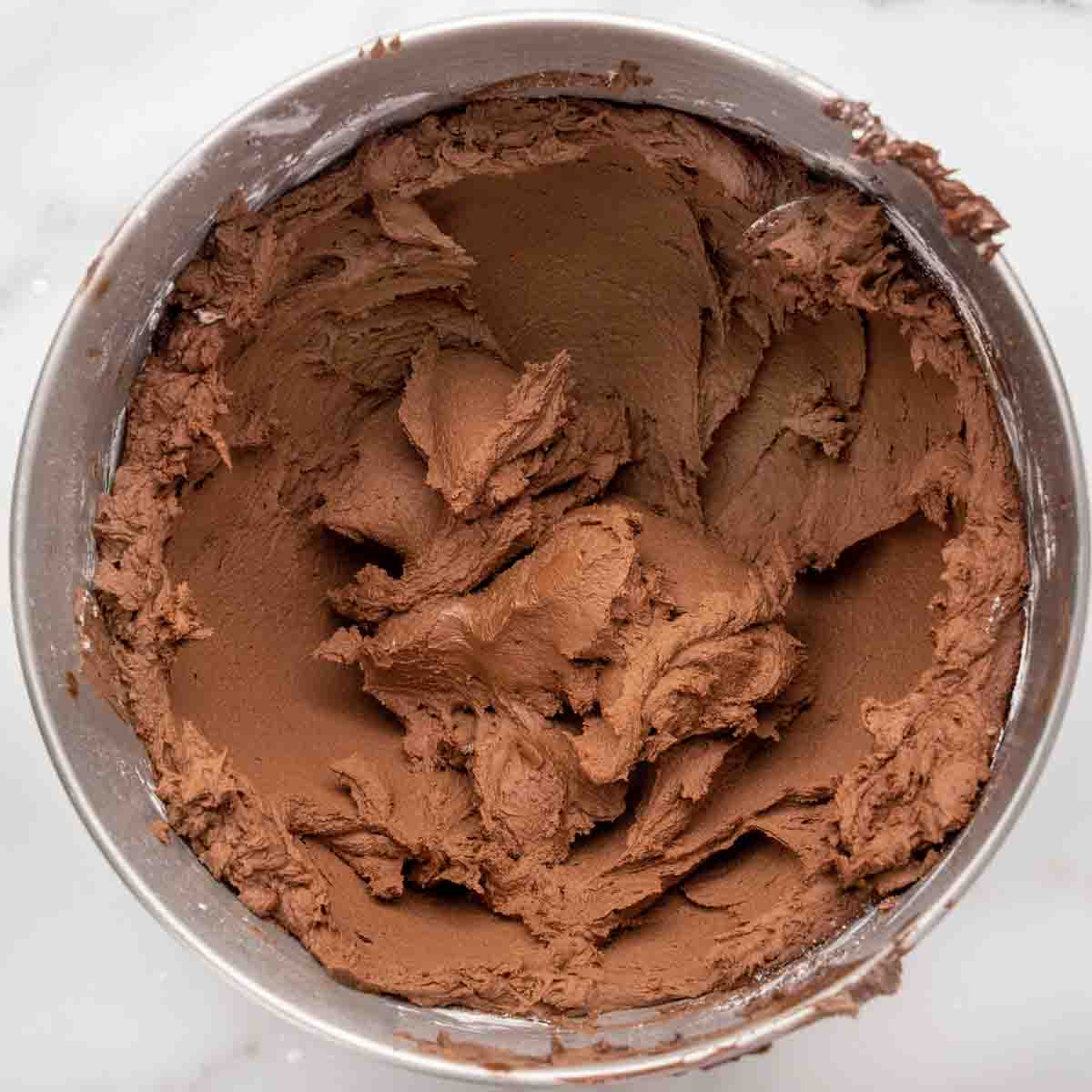 Whip the chocolate buttercream frosting until smooth and creamy.
This frosting will frost a three-layer cake or 24 cupcakes. The frosting can be made ahead of time and refrigerated in an airtight container for 5-7 days. Before using the chocolate buttercream frosting, it will need to be re-whipped to make it spreadable.
Tips for Making the Perfect Chocolate Buttercream Frosting
Use high-quality ingredients. The quality of the butter, sugar, and cocoa powder will impact the taste and texture of the frosting.
Make sure the butter is softened. Softened butter will whip up lighter and fluffier than cold butter, creating a smoother texture.
Sift the powdered sugar and cocoa powder. This step ensures that there are no lumps in the frosting and that the ingredients are well incorporated.
Add the milk and vanilla extract slowly. Adding too much liquid can cause the frosting to become too thin.
Beat the frosting for at least 2-3 minutes on high speed. This will ensure that the frosting is light, fluffy, and has the perfect texture.
Recipe FAQ's
What is the difference between frosting and buttercream?
The main difference between the two types of cake frostings is very simple. Buttercreams contain butter; frostings do not. The frosting is generally made with vegetable shortening or cream cheese. Other than that, they use the same ingredients.
What are the types of buttercream frostings?
There are three types of buttercream frostings that are most often used for cake frostings: American Buttercream, Swiss Meringue Buttercream, and Italian Meringue Buttercream.
More Recipes You'll Love!