Caramel Macchiato Bread Pudding with a Kahlua Crème Anglaise. Just saying it makes me happy…..sigh
Do you cook with coffee?
What would this world be like without coffee? That's something I hope we never have to find out! Not only is coffee my favorite Good Morning beverage, it's also an excellent ingredient for everything from barbecue to desserts.
Do you like flavored coffee?
Although I don't usually buy flavored coffees I thought that the Dunkin' Donuts Caramel Coffee Cake Coffee would add just the flavors I was looking for for my bread pudding.
What Ingredients to I need to make Caramel Macchiato Bread Pudding?
Let's get started with our bread pudding recipe by gathering our ingredients. In chef speak this is called the mise en place.
Do you know the secret to making Bread Pudding?
The trick to making good bread pudding is using enough eggs and using enough milk (or in this case half and half). I normally use milk when making my bread pudding but because I was adding in additional liquid (coffee), I thought the half and half would help keep the pudding rich and creamy.
The biggest issue with most bread puddings is there too heavy and can be used as door stops. This won't be the case with my recipe because it calls for enough liquid to completely cover the bread. The other key to success is allowing the pudding to sit at least 15 minutes before baking (overnight is good too). This allows the bread to completely soak up the liquid before baking.
Although the added butter (drizzled over the top) isn't essential, at this point I figure what the heck and might as well make it memorable!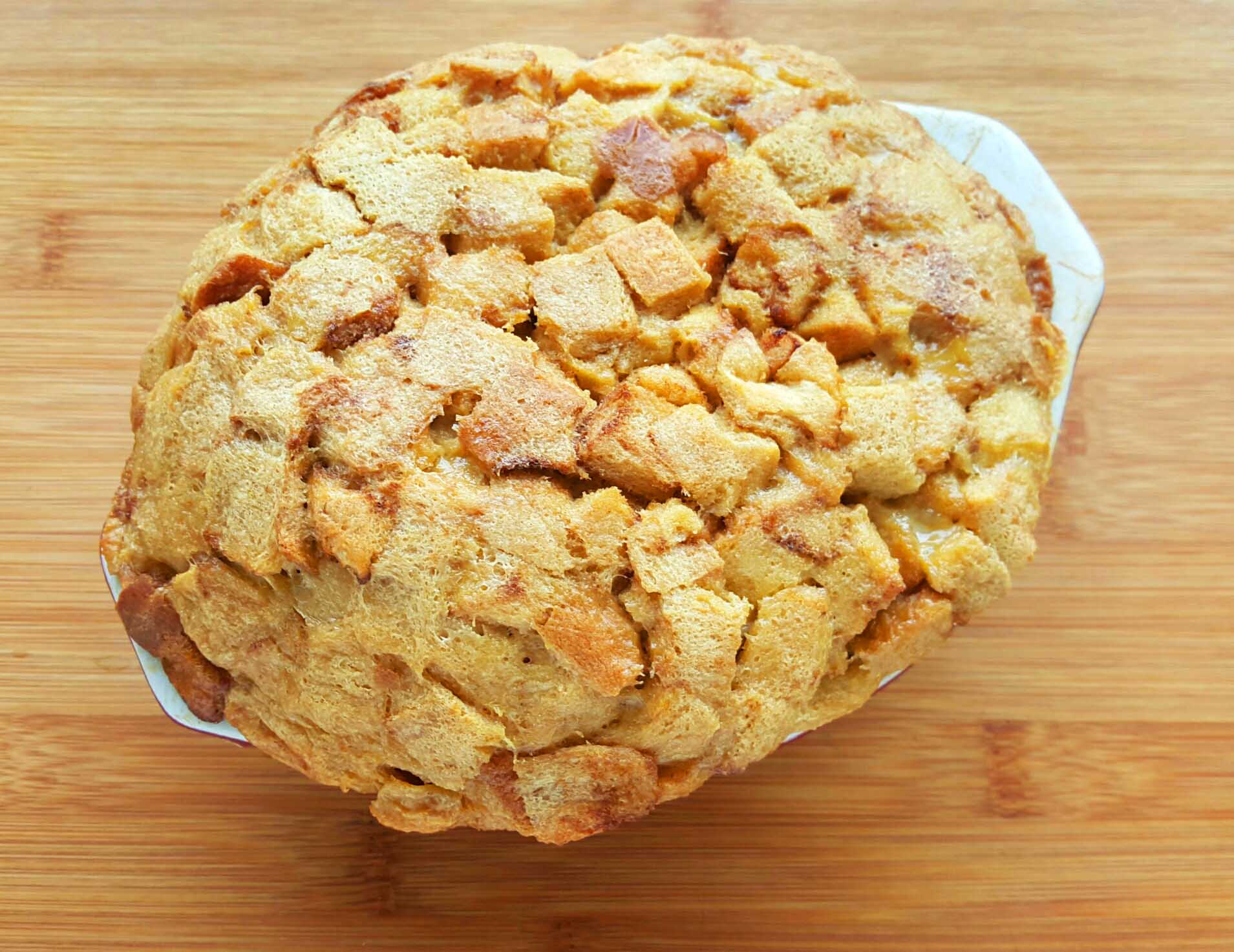 Don't get too excited when you take the bread pudding out of the oven. It will be OMG high and beautiful……sigh…..but then it falls. That's just the way it is, nothing you did or can do to change it.
If you love bread pudding my Cranberry Egg Nog bread pudding would be a hit in the fall and holiday season and of course my Classic Bread Pudding.