If you're looking for the perfect game-time sandwich or simply want to add some deliciousness to your day, give my Buffalo Chicken Po' Boy a try! Just make sure to have enough on hand when everyone comes back for seconds.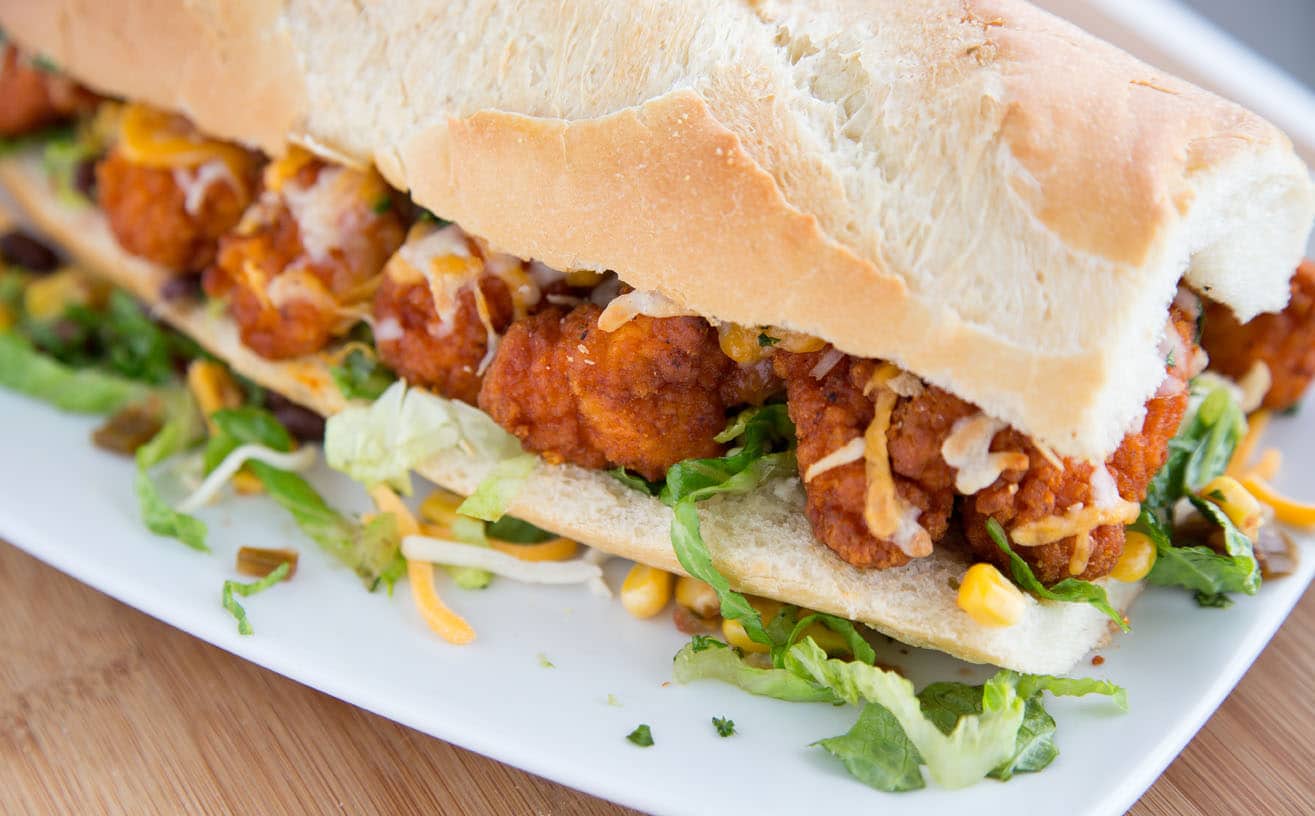 Being an avid football fan, I'm always hosting or joining others at playoff parties to watch the big games. And I will admit that some of the hosts (bless their hearts) seem to think that veggie trays are what guys want to eat…..sigh.
Using your favorite brand of buffalo wing meat is an easy way to create this delicious Buffalo Chicken Po' Boy but feel free to make your own.
What do I need to make a Buffalo Chicken Po' Boy?
Let's gather our ingredients together. I made my salsa but there are a lot of great options if you want to buy a pre-made version making this sandwich even easier. You can also change it up by using dinner rolls to make sliders, or flour tortillas and let everyone make their own soft taco's.
I started by slicing my French bread in half and scooping out the extra bread in the middle on each side of the sliced French bread. Then I added a layer of shredded romaine lettuce and layer of corn and black bean salsa. This would also make an ah-mazing buffalo chicken salad, just leave out the bread and serve it with a little bleu cheese dressing.
After 15 minutes in the oven I added a layer of shredded Mexican style cheese and gave it another 10 minutes. I then used a spatula to transfer those delicious cheesy chunks of buffalo chicken onto the bread.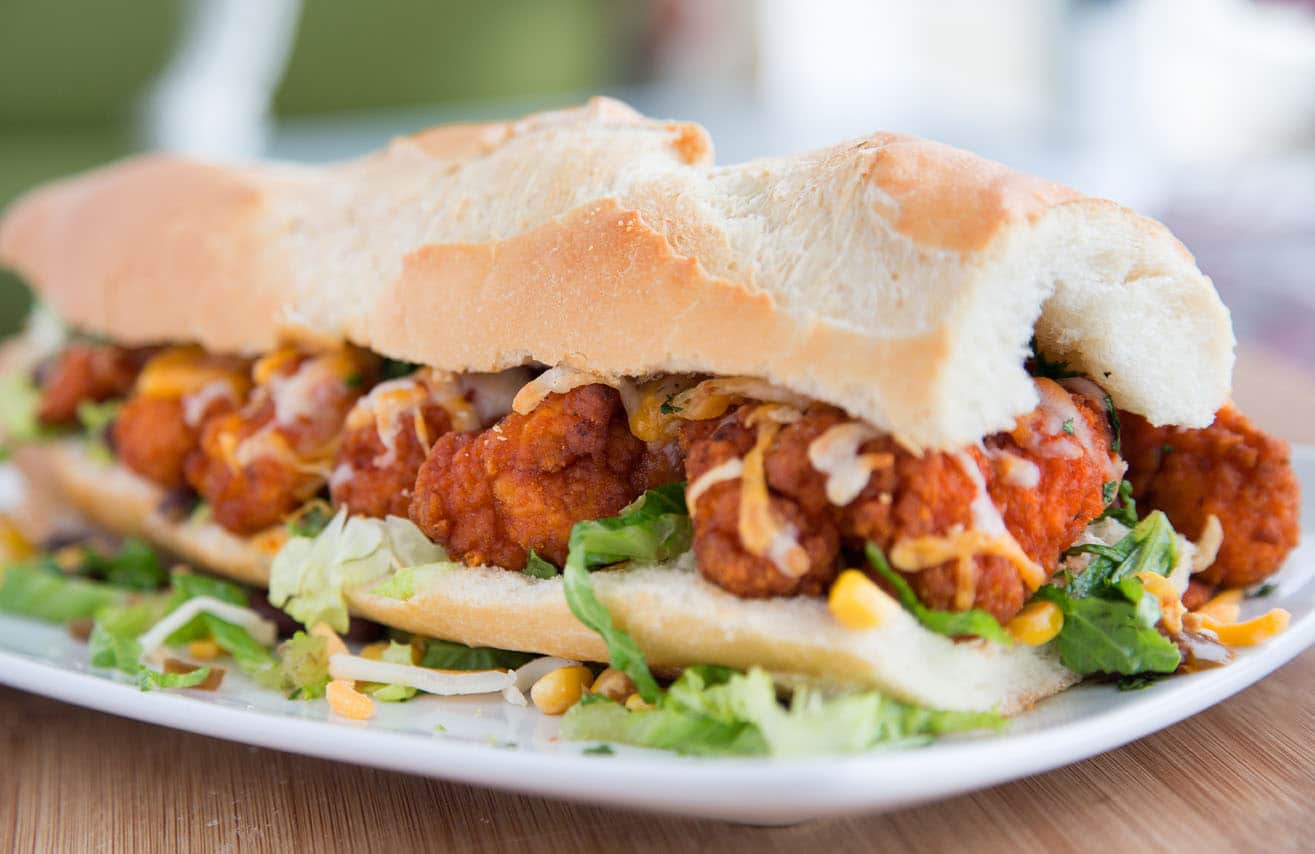 I then placed the top on the sandwich and pressed down. By hallowing out each side of the roll it helped keep all the ingredients in place. All you have to do is place toothpicks every 3 inches or so and cut it into pieces for your guests to enjoy.
If you enjoyed this recipe you may also like these: