My Blood Orange Ricotta & Mascarpone Cheesecake is perfect for the holiday season.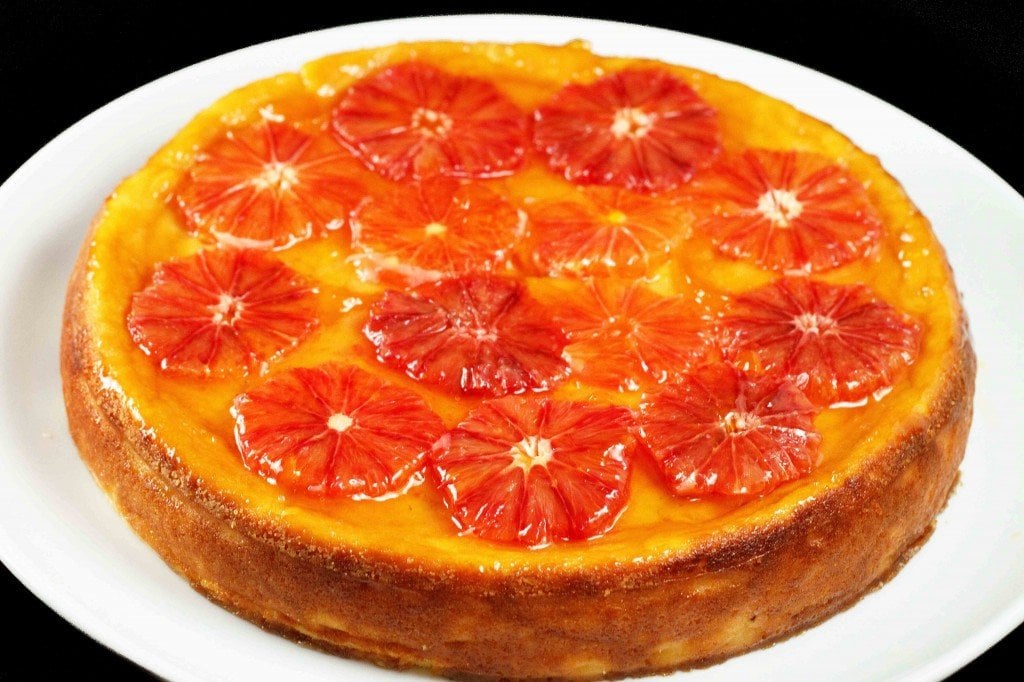 I remember my first encounter with blood oranges, we were in Rome and it was Christmas day, and had gone down to breakfast in our hotel before heading out to the Vatican to see Pope John Paul.
It was a continental breakfast with delicious pastries, cheese, fruit and of course juice. I decided to start with juice and the offerings were a reddish juice that assumed was pink grapefruit, and a normal orangish juice, that I of course assumed was orange juice.
After tasting what I thought was orange juice, I knew had made a mistake because it was grapefruit juice, and when I questioned our server, I was told the other red tinged juice was, in fact, blood orange juice. It was love at first taste!
After all these years, I still wait for blood oranges to come into season, they're available in the US from November to May and are grown in Texas and California, the cooler fall and winter nights help develop the distinct maroon color.
The varieties grown in the US seem to vary in sweetness, but It really doesn't matter to me if they're not as sweet as I remember, because the memories are…..sigh
The best blood orange juice I ever had was in Pompeii from a little cart where it was freshly squeezed while we waited, it was so good I went back for more. So you see even if our blood oranges aren't as sweet as those grown in Italy, my memories add more sweetness to them!
This year's blood oranges proved to be a little on the tart side, but the color was beautiful and having bought more than I would eat, I knew I had to come up with a good use for the remainder. It really was an easy decision, they would be a wonderful addition to a ricotta cheesecake!
The tart-sweet orange with its hints of raspberry would be the perfect compliment to my ricotta cheesecake, and the color of the blood oranges would be a delicious contrast from the pale creamy color of the cheesecake!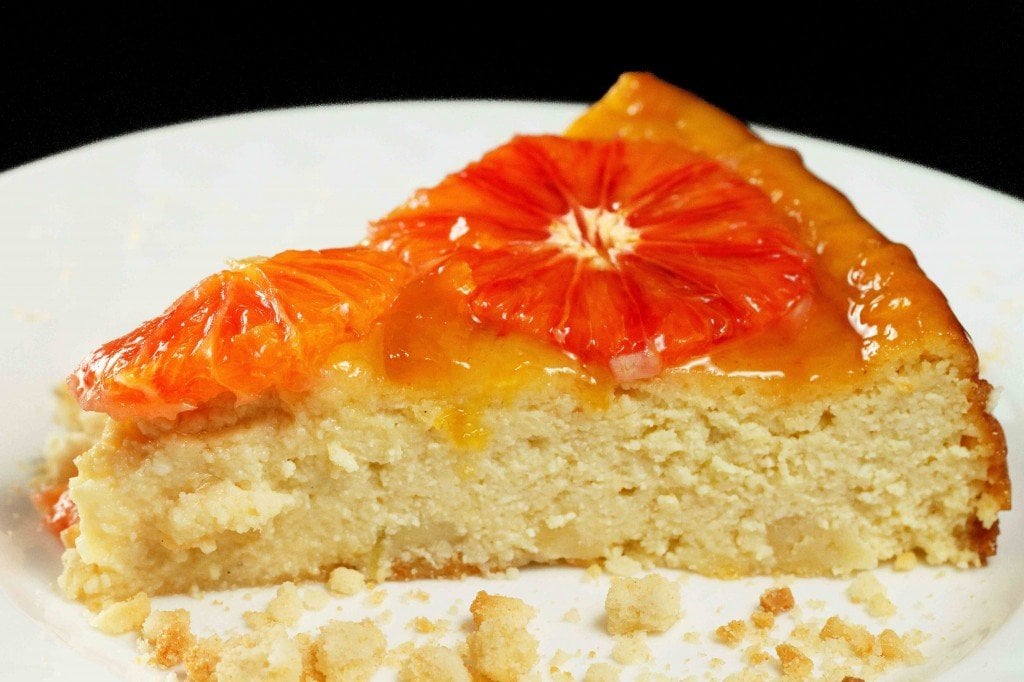 Ricotta cheesecakes are not for everyone, and honestly, I do still enjoy a New York style cream cheese cheesecake, but every now and then I miss that flavor and texture of a good ricotta cheesecake!
I find that by using mascarpone it smooths out the texture and adds some richness to the dessert. Feel free to use cream cheese if you can't find mascarpone it will still be a delicious alternative to the New York style cheesecake.
But I promise you're friends and family will love my Blood Orange Ricotta & Mascarpone Cheesecake!
More Recipes You'll Love!