This post includes affiliate links. As an Amazon Associate I earn from qualifying purchases.
How to make Xocolatl Cupcakes for your next get together. These adult cupcakes will be a taste sensation that your friends keep coming back for.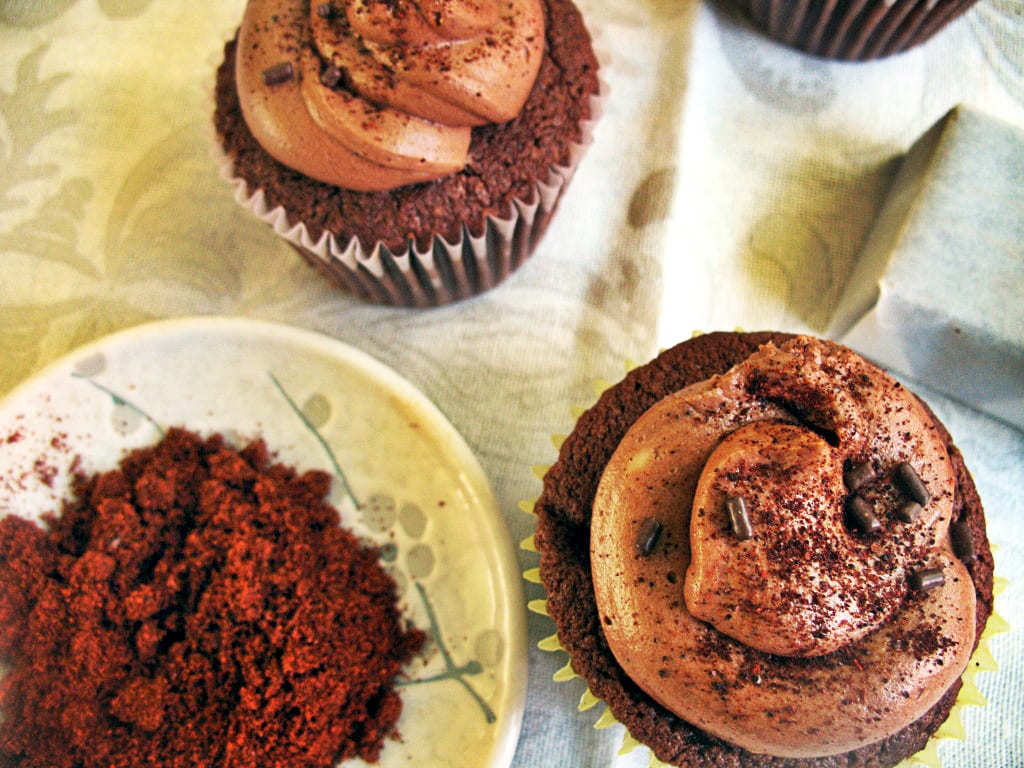 Today our business is with chocolate. Real chocolate. Aztec chocolate. Nahua chocolate. They drank it cold, peppered with chili.
When I was a kid, I thought I loved chocolate. What did I know about it? I grew up with one brother, and at the soft-serve-dairy-queen-ice-cream-drive-thru he always chose vanilla. So it was understood, in my little girl brain, that I must choose chocolate.
But somewhere around college I took a look at the crap I was eating (ice cream, pudding, cakes from a box) and thought you know, I don't like this. One tastes like another and it's all the same. It's plastic chocolate.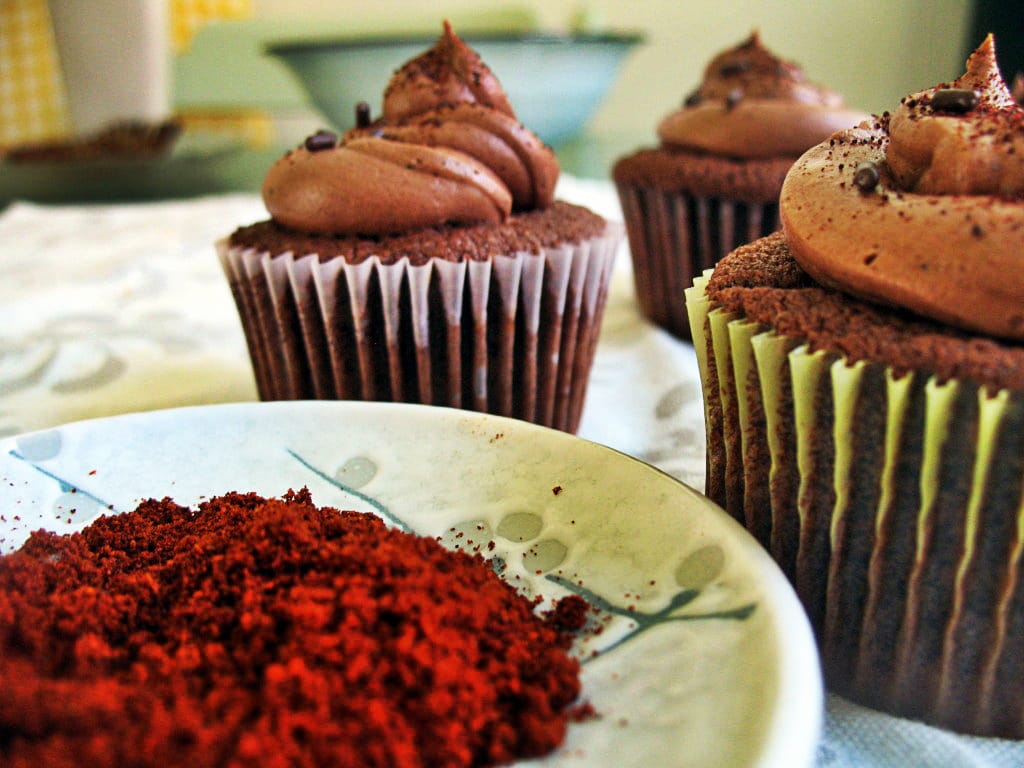 Chocolate should be serious. It's not the trick-or-treat throwaway food it pretends to be. It's something dark and mysterious, straight out of a Mesoamerican jungle. Bitter as coffee, and far more seductive. Theobroma cacao. The food of the gods. A sacrament of chocolate, consumed in place of blood in a sacred ritual.
Yeah, it got real heavy right there.
Don't get me wrong. There is a place for Hershey's Kisses, Rocky Road ice cream, even a box-mix cake once in a while (Lord knows I can't reproduce the perfect, squishy fudginess of box brownies no matter how hard I try).
But chocolate deserves respect. It deserves to be paired with garlic and almonds in savory dishes. It deserves to be tried at full strength, melted over sweet oranges. It deserves to be called by its real name once in a while…xocolatl. It deserves to be paired up with its Mesoamerican cohorts, chili peppers and vanilla (not opposites after all, but best friends).
These cupcakes are a celebration of chocolate's past. Cook some up, and dedicate them to the jungle gods.
Xocolatl Cupcakes
This recipe is based on the chocolate cupcake recipe from Magnolia Bakery, my go-to for a chocolate cake with a flavor that favors the stronger notes of chocolate. Less milk, eggs, and sugar. More bean. The icing is my own.
These cupcakes can have as much or as little spice as you like. The recipe I'm giving you was described as 'bitey' from my friends/guinea pigs who tried it. I thought it could use a little more spice, to be honest, but I like things strong. Did you notice?
If you enjoy delicious desserts you may also like these recipes: