My latest culinary adventure is a Wild Boar Ragu!
Whether you're lucky enough to find wild boar in your market or you simply use local pork, this sauce is easy to make and takes your pasta dishes to a whole new level! Wild boar ragu is a fancy name for an Italian meat sauce which you'll also hear called a Bolognese.
Most purists will argue over the validity of the bolognese while others will suggest the difference is a bolognese has a higher concentration of meat and usually two types of meat. But no matter what you call it, you'll definitely call it delicious!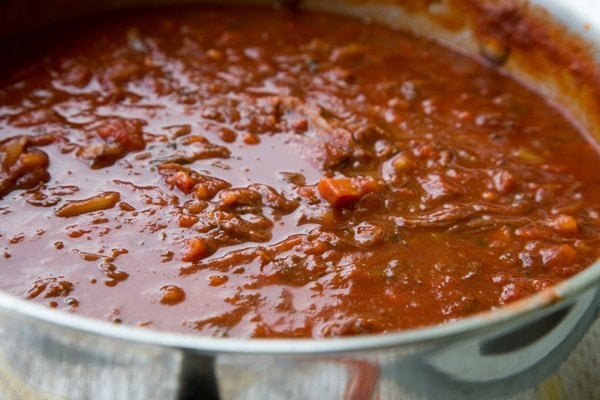 I can't stress enough that recipes should be used as guides on your culinary adventures and should be adjusted to your taste-buds and what's available in your area. Have fun and be creative, cooking should be a stress-free activity and a time to enjoy with your friends and family.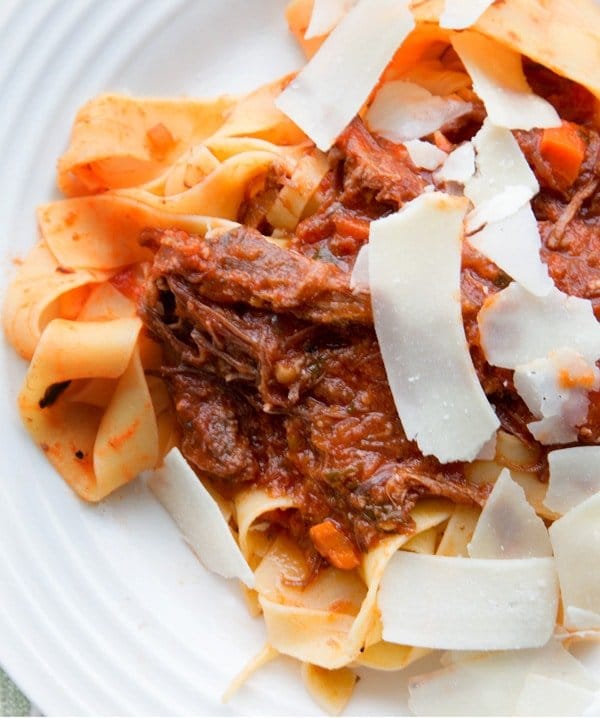 I used part of a wild boar shoulder I had slow cooked for this recipe, but you can start from scratch making this dish on the stove top or in your slow cooker. The meat should be in chunks that pull apart easily, the sauce hearty and rich in flavor. This is what makes this type of sauce perfect for pasta like a pappardelle or another wide long noodle. Of course, you can serve this with any pasta and it will still be delicious!
My recipe for Slow Cooker Wild Boar to help with the preparation of the Ragu is below.
If you enjoyed this recipe you may also like these:
[Social Full]