The Best Brioche Dough Danish –
I have made some sandwich buns with this brioche dough recipe, but it's such a rich buttery dough that it lends itself so well to all types of sweet breakfast treats, like the Pecan Caramel Rolls that I made using this dough. So when I decided to make cheese danish for Sunday morning, I knew that this quick and easy brioche dough would be perfect!
I usually have a variety of fresh berries in the fridge and this week was no exception, finding super sweet Driscoll strawberries and plump and juicy blueberries, and of course, there's never a shortage of Philly cream cheese!
These danish were fairly easy to make, so much so that I decided to make a criss-cross pattern with the dough, or you can make pockets out of the dough if you'd rather not try the lattice top.
These would have been great with any fruit filling or just as a straight cheese danish, and in a pinch, you could even use jam as the filling. This brioche dough is truly the star of this pastry!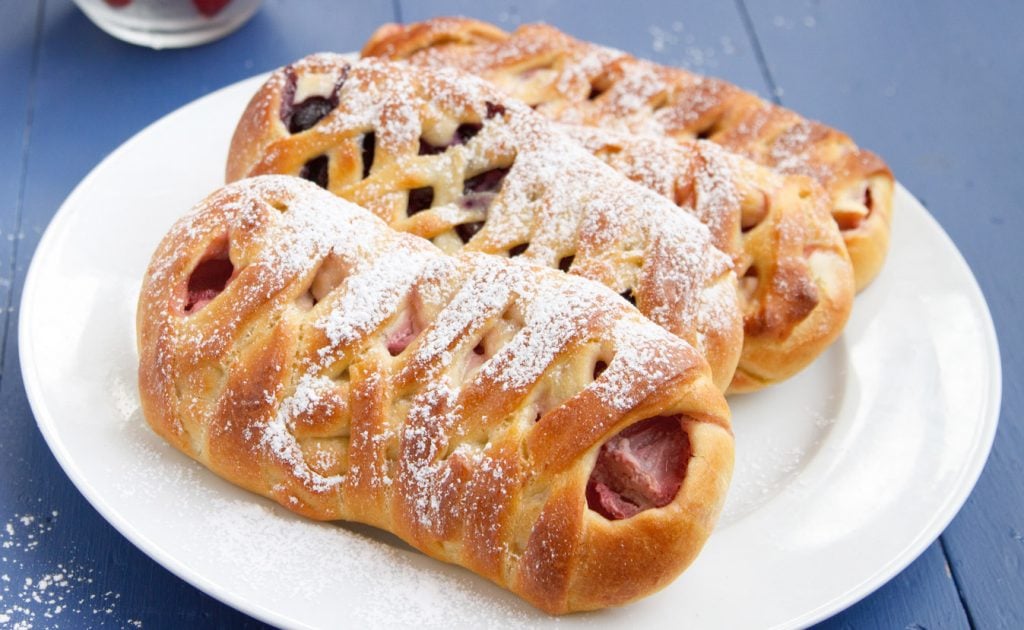 You may end up with a little dough left over, it will keep for about 3 days and can also be frozen. I would just make up a few extra brioche buns with the dough left over and freeze them after baking. I know once you make this dough and see how easy it is to make and how delicious it is, you'll be using it for many of your baked treats, it's just that good!