With a creamy light strawberry mascarpone filling , sponge cake and luscious fresh Strawberries this Strawberries and Cream Cake is a great summertime treat
This post includes affiliate links. As an Amazon Associate I earn from qualifying purchases.
With Strawberries everywhere in the markets I thought what would be better for this weeks Around the Kitchen Table then a Strawberries and Cream Cake loaded with fresh local berries and a creamy light filling!
It proved to be a great idea as the combination of the Strawberry Cream, fresh strawberries and sponge cake delivered a light not too sweet delightful cake!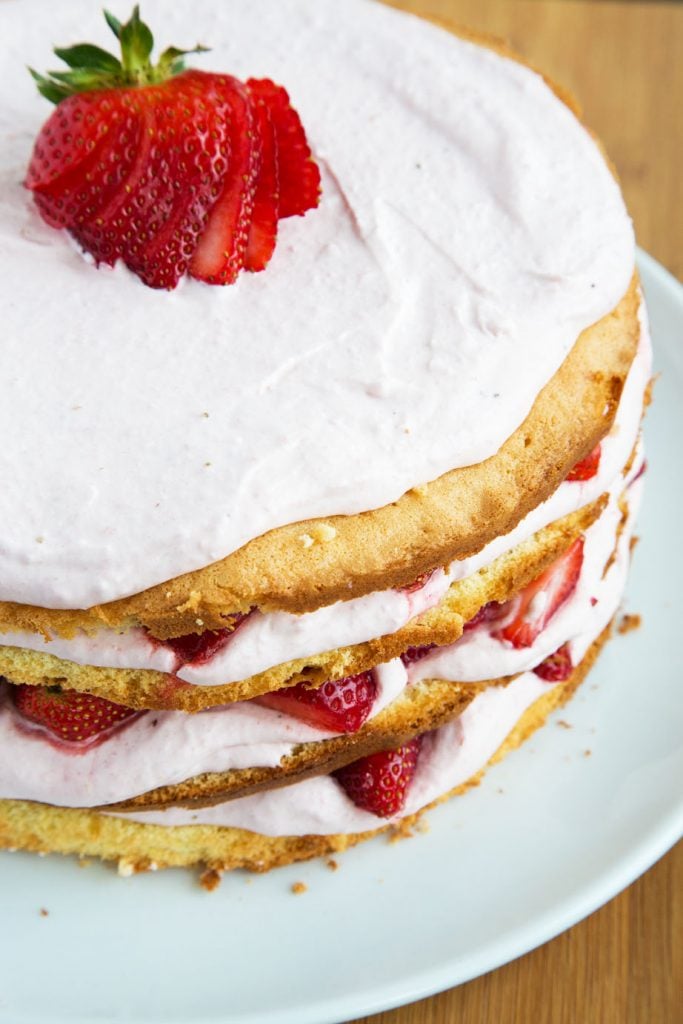 I'm just happy I have such wonderful neighbors, because I would have been forced to eat the whole cake……..sigh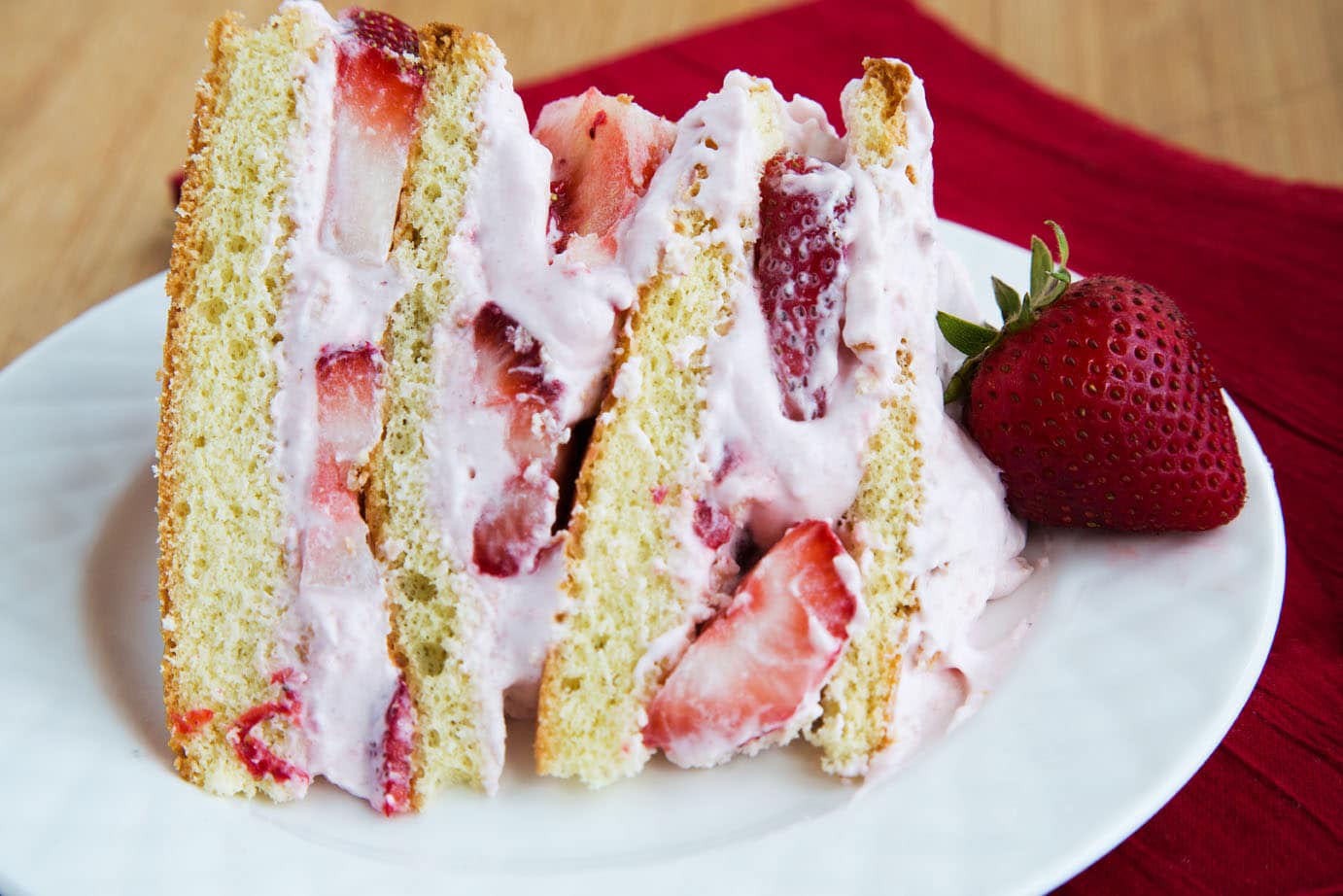 If you're not up to splitting the layers or just want to use less cream, or just whipped cream, feel free to adapt the recipe and have fun with this wonderfully delicious cake! I think next time I might try it with blackberries.
If you enjoyed this recipe you may like these: