Trying new foods is a good thing and when new foods are old standards with a new twist, it's even better! While my spicy meatloaf is by no means unique, it's got some added elements to make it healthier and packed with flavor.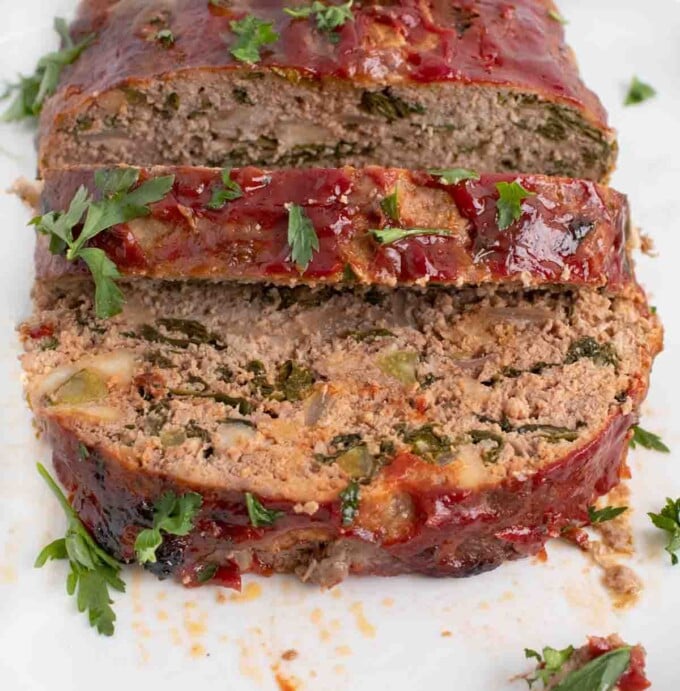 I was inspired by a recipe I saw in one of my new favorite magazines Eating Well. They show us that eating healthy can still be eating delicious. And in my book that's a win-win!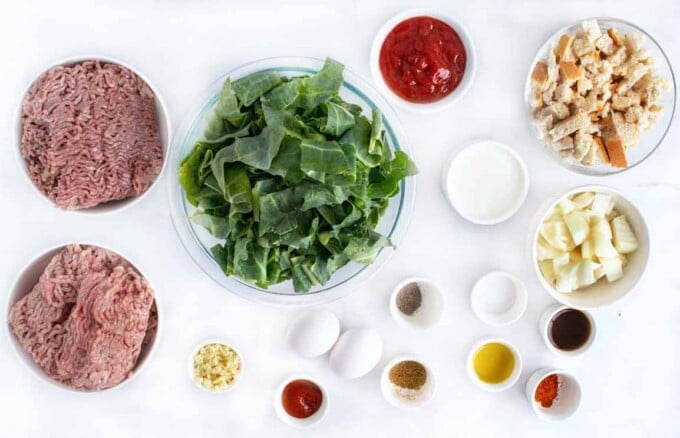 Let's start by gathering the ingredients we need to make Spicy Meatloaf with Collard Greens. In Chef Speak this is called the "Mise en Place" which translates to "Everything in its Place".
Not only does setting your ingredients up ahead of time speed up the cooking process, it also helps ensure you have everything you need to make the dish.
Do I have to use Pork in this meatloaf?
No, you don't. You can use all beef or any combination of your favorite ground meats. The recipe would work with ground turkey or ground chicken.
Do I have to use Collard Greens in the Meatloaf?
No, you don't. You can use spinach, broccoli rabe or your favorite green in the mixture.
How do I make a Spicy Meatloaf?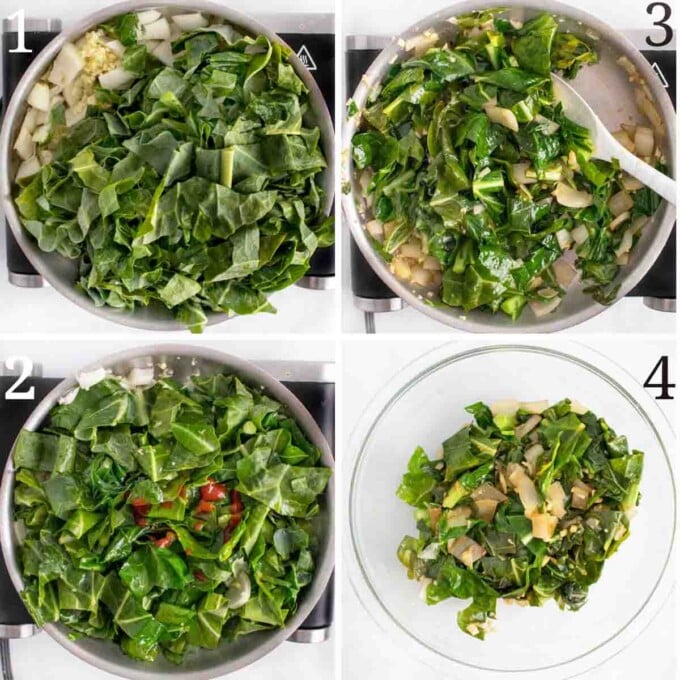 In a large saute pan over high heat add the olive oil, garlic, onions, and collard greens. Season with sea salt and black pepper to taste. Saute about 2 minutes or until the collards are bright green.
Add the hot sauce, Worcestershire and spices and continue to saute until greens are wilted.
Transfer collard greens to a large bowl and allow to cool.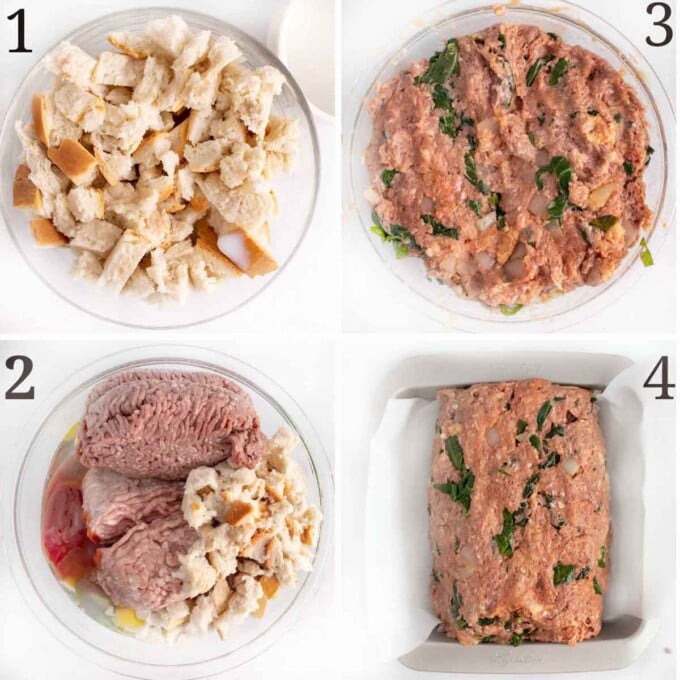 Combine bread crumbs and milk and allow to set for 5-10 minutes
In a large mixing bowl add the beef, pork, breadcrumbs (squeeze out all of the milk and discard before adding bread crumbs), ½ cup ketchup, eggs and salt to the bowl of cooled collard greens.
Mix together thoroughly but gently. *Do not overmix, the meatloaf will get tough.
Form the meatloaf mix into a loaf in a large prepared baking dish or sheet pan. Use parchment paper or spray the dish with pan spray prior to placing meatloaf in pan.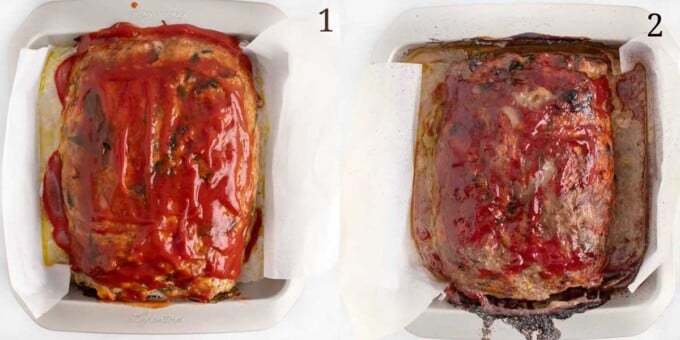 Bake meatloaf for 30 minutes, then remove from oven and brush the top with the remaining ketchup.
Continue baking at 400 degrees for 30 minutes. Make sure to check your internal temp with a thermometer, it must read at least 165 degrees to be fully cooked.
Using a digital insta-read thermometer will help you cook meats perfectly.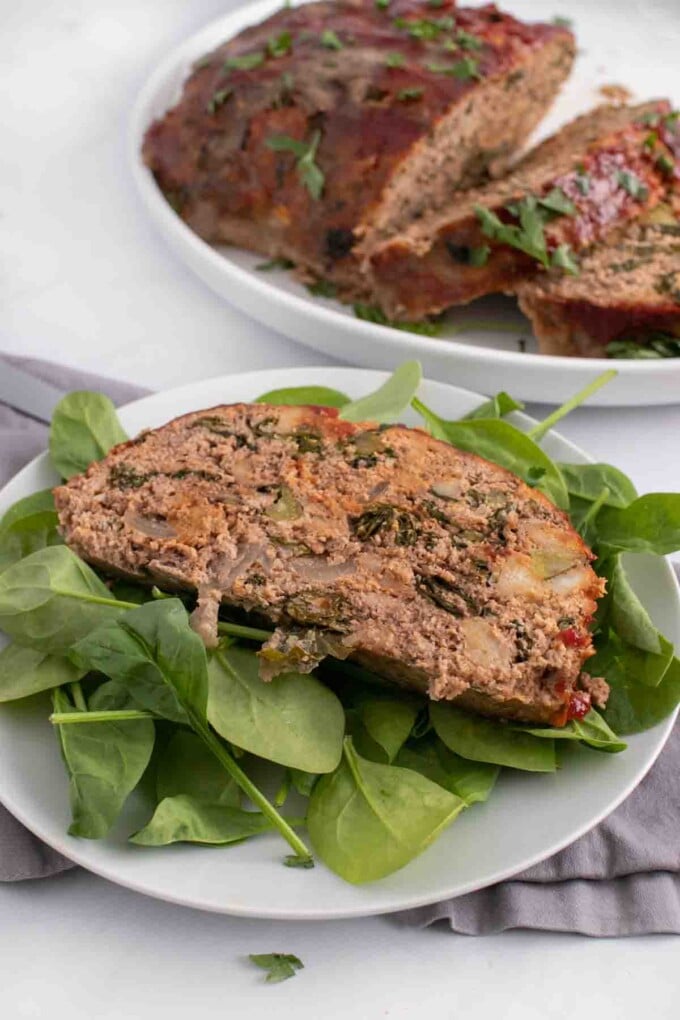 Let meatloaf rest for 10 minutes before slicing to allow the juice to flow back into the meatloaf.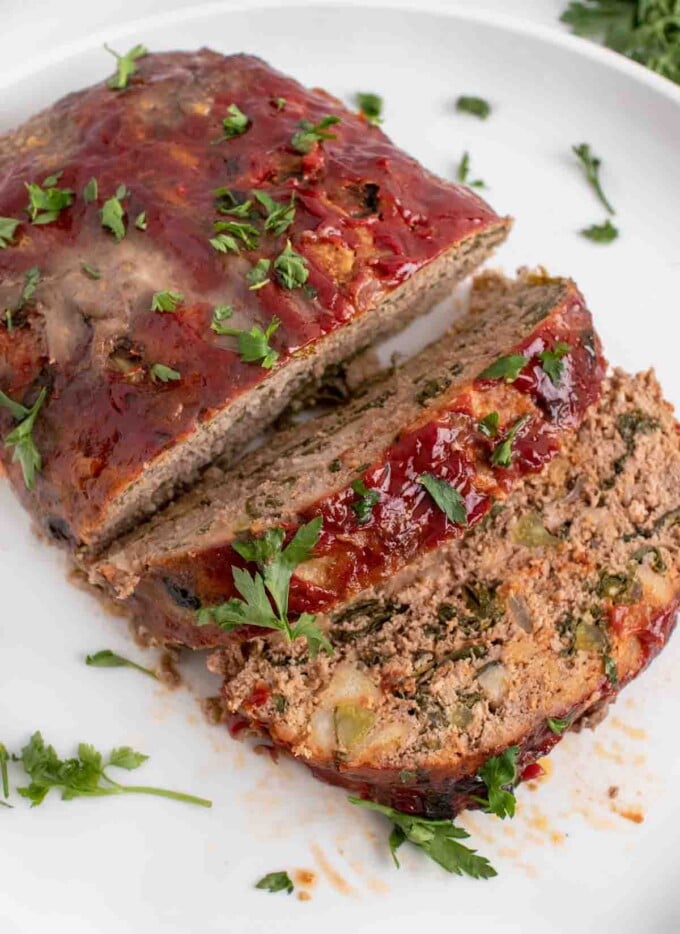 Wouldn't your family love to sit down to this healthy and delicious meatloaf? I promise they'll be asking for seconds!
But make sure to save a piece or two for a classic meatloaf sandwich.
More Recipes You'll Love!