When you have leftover bananas make blueberry oat banana bread.
Why is it no matter how many bananas you buy, you always have a few left over that just aren't appealing?
I think that everyone really enjoys a good banana, and unfortunately, that window of opportunity for that really good banana is only two days tops. When you get down to it, it's really only a day, but there is an acceptable range when it's not really perfect but still enjoyable.
But then you hit that range when they've sugar up a bit too much and gotten just a little soft….sigh, and so there they sit until they turn brown and you toss them. I know what you're saying, some of you out there are going to tell me that's when they're the best. Nope, not for me, not even in cereal…sigh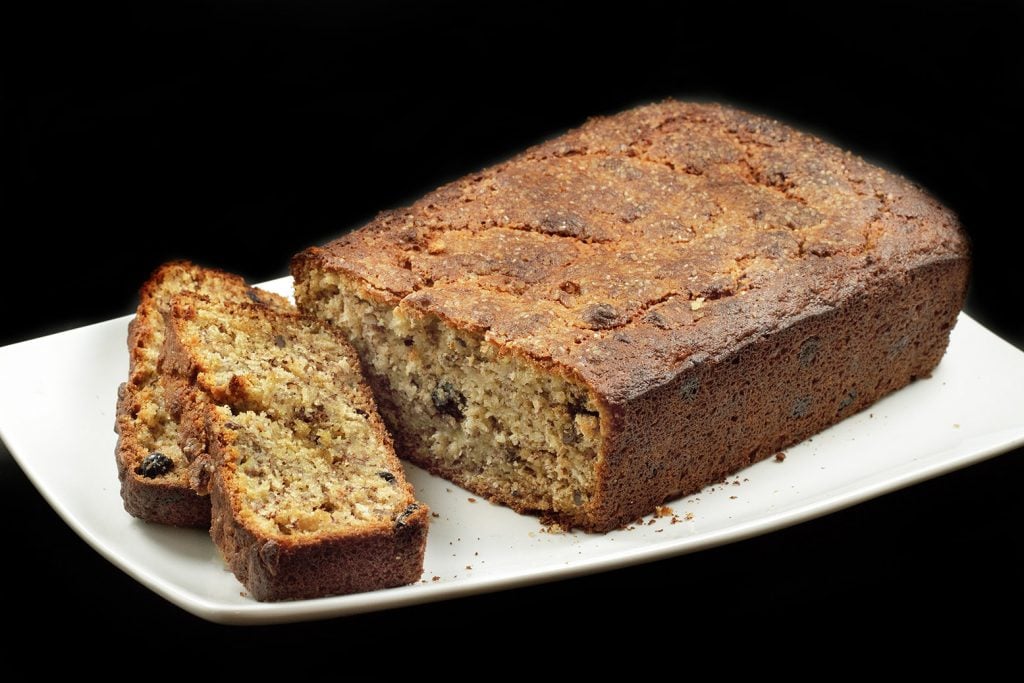 But not to worry you do have a very good option because everyone love's Banana Bread!
So don't throw out those over-ripe banana's instead take your old brown over ripe banana's and take them out of their peels and wrap them in plastic wrap, and freeze them in a ziplock bag until you have enough bananas and enough time to make banana bread because they are perfect for baking!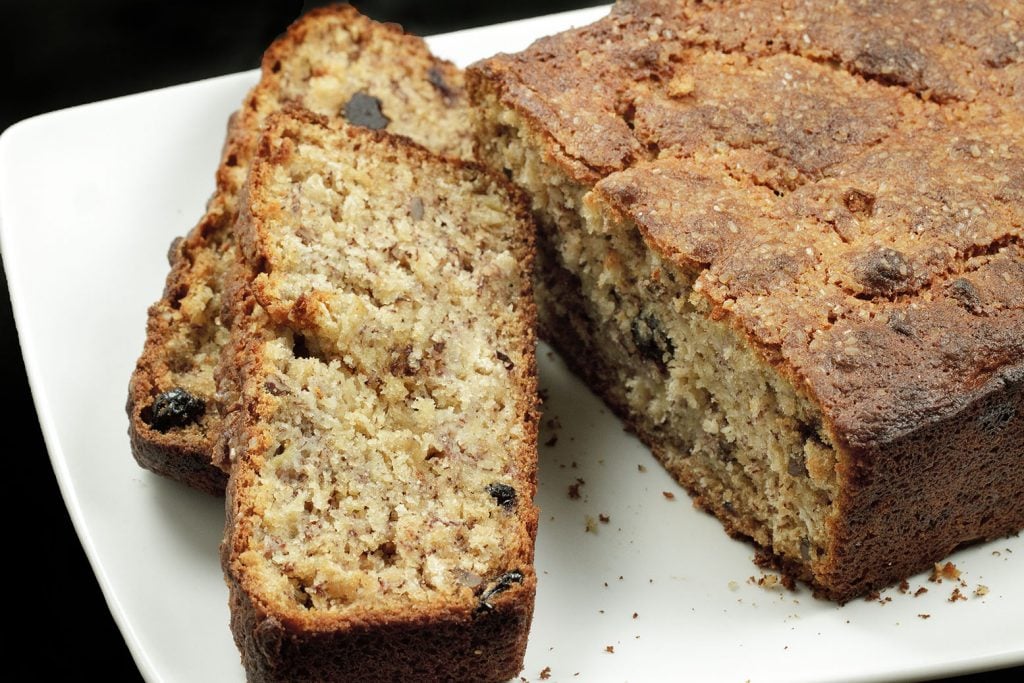 I've made many versions of Banana Bread throughout my life, but my favorite recipe comes from the first female TV chef that I had a crush on (even before Giada) and that, of course, would be Nigella Lawson a true Domestic Goddess!
There is just something so sensual about the way she enjoys food, especially the segment at the very end when she's sneaking something out of the fridge as a late night snack. You can see from her expressions that she adores each tempting mouthful of her most recent creation.
So when I say that I've got a good banana bread recipe courtesy of Nigella Lawson, you can believe its good! I did do a little tweaking with this version adding some oats and dried blueberries, I enjoyed the texture the oats gave, but will stick with raisins, the blueberries just weren't as satisfying in the banana bread. But do try the recipe, no matter what you add, you'll be glad you did!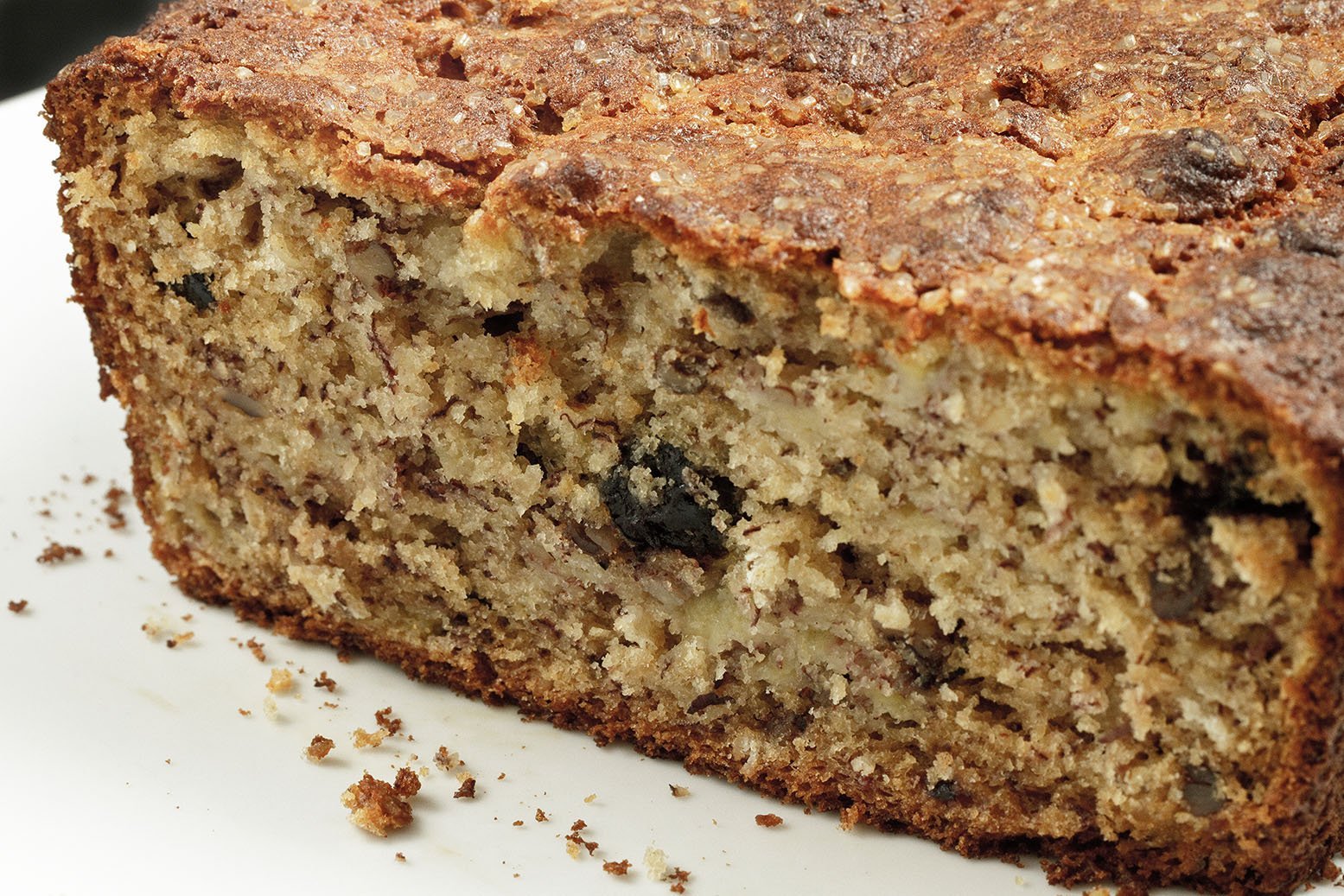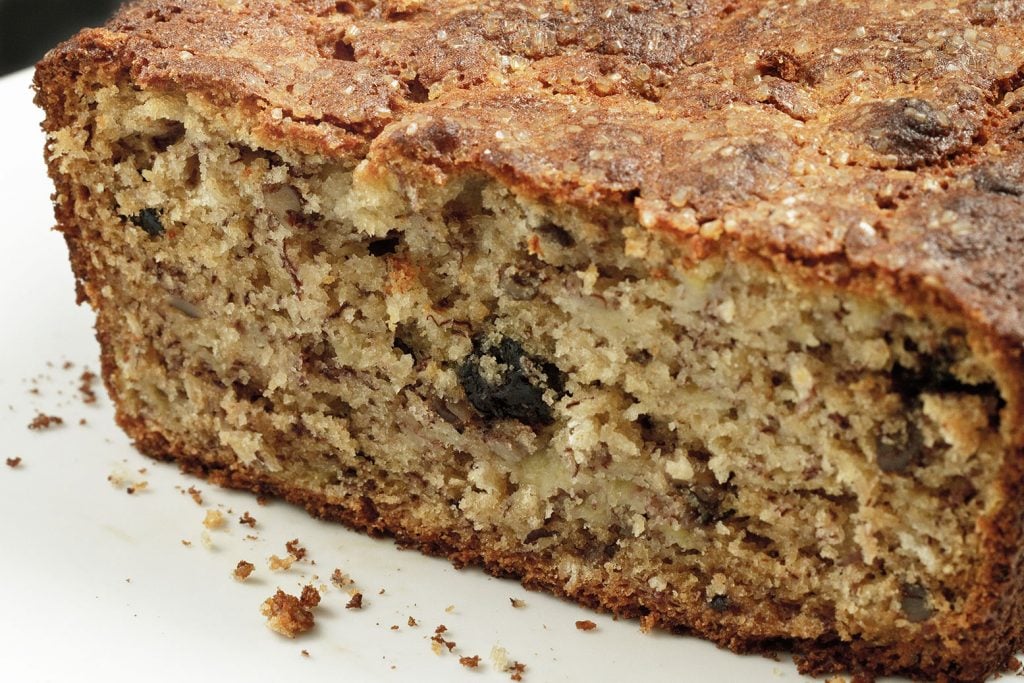 You might also like my Peaches and Cream Breakfast Cake.