When it's time to cook up deliciousness for your family my Blackened Taco Bar is just what you need to turn dinner into a fiesta!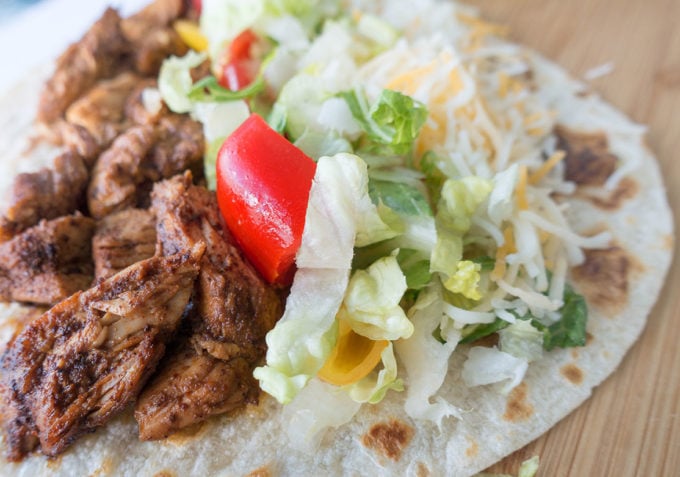 My early years in Texas were filled with the delights of tacos. My Mexican grandmother was always in the kitchen cooking up some sort of deliciousness for me. My Abuela was years ahead of the street taco scene using different meats and toppings. Of course, at the time we didn't know it was a taco bar, it was just dinner at grandmas.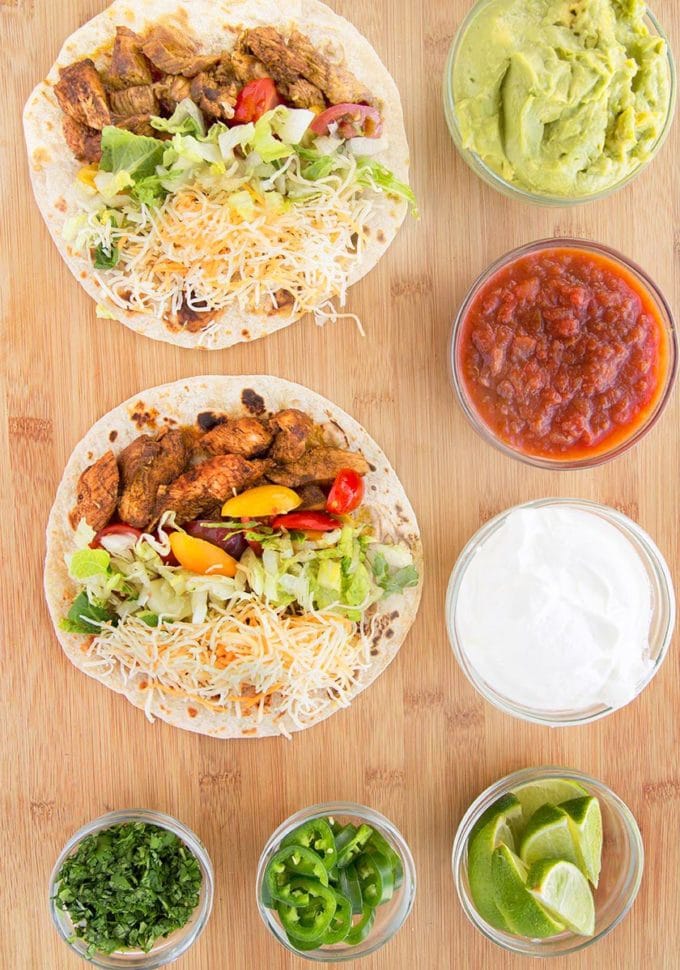 Unfortunately, when we moved to New Jersey, tortillas were hard to come by. So our family taco nights were limited to the times we went back to Texas and could bring home a suitcase full of tortillas.
Can you imagine not knowing the joy of taco night in your house? Thankfully, over the years tortillas in many shapes and flavors have become a mainstream ingredient available in supermarkets from coast to coast.
And the best way to enjoy Flour Tortillas is to serve them warm off the griddle. That way you get the full flavor of the tortilla.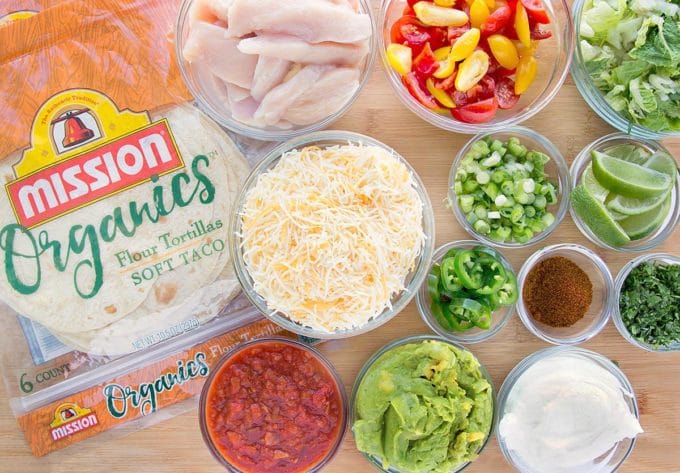 I had some friends coming over for lunch so I thought I'd cook up a batch of Blackened Chicken and set up a taco bar for them to make their own tacos. Here are the ingredients I set up before I started cooking. In the culinary world, this is known as a mise en place.
Luckily I had plenty of tortillas on hand because they devoured my taco bar! Which made me smile…..sigh. I love making people happy with food.
I love experimenting with different seasonings, even adding to prepacked blends. Don't be afraid to add in the flavors that you and your family like.
You can create your own seasoning blend for every type of dish you cook up in your kitchen.