How to Find the Best Old Florida Vacation Resorts-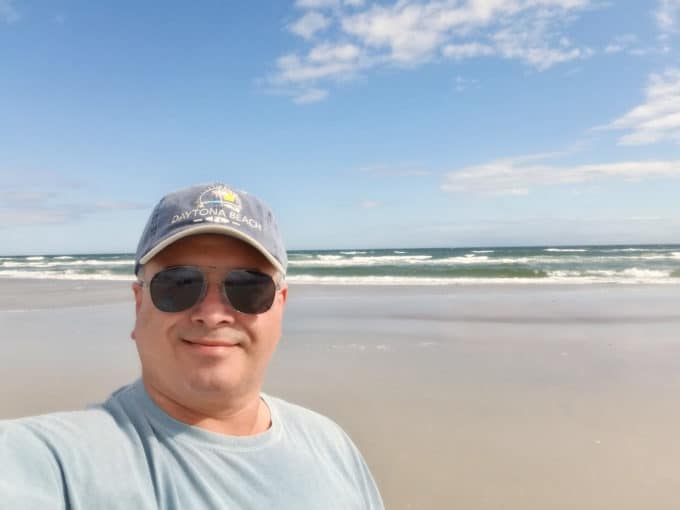 Living in Florida has taught me many things. Shade is your friend, weather is unpredictable, and taking a nap in the middle of the day when it's the hottest can be a very good thing. What I wasn't expecting to learn was that Old Florida Hospitality and Comfort still existed. If you knew where to look for it.
About a year after I arrived in the Orlando area I was introduced to the Superior Small Lodging of Florida. This unique lodging group is made up of individually owned small hotels, inns, bed & breakfasts, cottages and luxury condos. And the owners/innkeepers are committed to providing each guest with an extraordinary vacation experience.
That my friends is key to you enjoying your vacation. "Old Florida Lodging and Hospitality" is alive and well, you just have to know where to look.
Over the last two years, I've had the pleasure of staying at many of the best resorts in Florida and these are ten of my favorites (in no particular order).
Florida's Atlantic Coast:
Along the Atlantic Coast of Florida, you'll find miles and miles of pristine beaches, with a diverse variety of accommodations and towns. From Old Florida beach communities to the lifestyles of the rich and famous, you'll find something for everyone in Florida. Just relax and enjoy the diversity of our Florida way of life and embrace the experience.
First on my list is a Tuckaway Shores Resort, a quiet little motel in Indialantic, just a few miles from Cocoa Beach. It's a great location for day trips to Cape Canaveral and the Merritt Island Wildlife Sanctuary. Or just lazing on the beach.
Tuckaway Shores Resort is a sweet little motel that boasts some of the best Ocean Front property in the area. The best choice of rooms are their oceanfront suites with a 180-degree view of the ocean. Third-floor suites offer a 9 ft. wide European "folding" glass door system and Juliet balcony when a traditional balcony just isn't good enough.
Traveling down the Atlantic Coast we come to Pompano Beach and The Bahama Beach Club.
This sweet little property is one of four locations offered by the owner of Beach Location Rentals. It's located just two short blocks from the nationally certified Blue Wave beach.
Miles of shoreline allow for long, uninterrupted runs or walks. Looking north, you'll see a fishing pier and lighthouse. It's a short walk to dozens of great local restaurants and shops. You'll also find boat rentals, diving/snorkeling, party and charter fishing and so much more.
As we drive further down the coastline to West Palm Beach, we come to the Casa Grandview.
The Casa Grandview is a tropical oasis located in the middle of a residential community. It's within walking distance of the city and a convenient trolley system that takes you all over the town of West Palm Beach.
The Casa Grandview is a Bed and Breakfast and each morning you'll be greeted with a sumptuous breakfast that will more than fuel your daily outings. Just across the bridge you'll find Palm Beach in all its glory. Take a stroll down Worth Avenue and enjoy a bite at Ta-boo. You never know who might stop in, while you're there.
Just a few miles south on the Atlantic Coast we come to Lauderdale by the Sea and the Windjammer Resort and Beach Club.
Lauderdale-by-the-sea is known as the dive coast and You'll find crystal clear waters and white sand beaches to spend your days relaxing at this tropical paradise.
Located right on the beach with everything you could possibly need within walking distance, the Windjammer will be the vacation spot you'll always return to.
And if you like a little bit more of the nightlife, just a few more miles down the coast is Fort Lauderdale and the Manhattan Tower Apartment Hotel.
Located on the intercoastal waterway, you have spectacular views and a delightful breeze to keep you cool. They even have a water taxi stop that will take you into town, for dining or just strolling along the avenues.
Each room at the Manhattan Tower has its own personality and reflects the colorful lifestyle found in the old Southern Florida hotels. And the beach is just a few short blocks away if you'd like to spend some time in the surf and sun.
Our last stop on the Atlantic Coast is just a few miles further down in Dania Beach where we find the Desoto Oceanview Inn.
The Desoto is not only located steps from the beach, but they also have a thriving eco-system built into their resort. They're very serious about their commitment to the environment with eco-friendly products and a Florida Friendly landscape.
Where the Desoto ends the beach begins. What more could you ask for than your own private beach, the perfect spot to set up your sand chairs and just relax!
The Gulf Coast of Florida:
I will admit to being partial to the Gulf Coast of Florida. The calm waters, the relaxed less hurried feeling. And of course being a Texas Boy the gulf was my first exposure to the beach. As with the Atlantic coast, you'll find each area you visit full of local flavor and deliciousness. These are a few of my favorites.
Located on the Gulf side of Florida, but without any real beach front you'll find The Plantation on Crystal River.
With waterfront views teeming with wildlife (manatees included) you'll find a relaxing old Florida Inn, complete with its own golf course and a full service spa. The Plantation Marina next door can arrange kayaking, swimming in the local springs and a day of fishing on the gulf.
Gulf Coast Beaches:
Clearwater beach is rated as the #1 beach in the nation and St. Pete Beach is ranked #3. Nestled between those two beaches you'll find miles of beautiful beaches with the same qualities you'll find in our nationally ranked beaches. But what you won't find are the crowds.
Along this stretch of beach, you'll find The Colonial Court Inn at Indian Rocks. Located right on the beach these spacious well-appointed apartments have everything you need to make your vacation extra special.
With restaurants and shoppes within walking distance, you can leave your car parked. And if you'd like to explore the area PSTA Trolley system will take you from Tarpon Springs to St. Pete's.
A little further down this same stretch of pristine beach, you'll find Madeira Beach and the Island Paradise Cottages.
The cottages have everything you need for a short vacation or an extended stay. One of the best things about staying at a family run "Old Florida Resort" is the attention to detail that is given to every aspect of your stay. That personal touch adds so much to the experience. Of course being close to a beautiful white sands beach doesn't hurt.
When you really want to get away from it all, Tarpon Lodge on Pine Island is the place to be. You won't find one traffic light on the island, just a tropical paradise. You'll also find an amazing restaurant at the resort, where you'll be wined and dined by their attentive and friendly culinary staff.
Peace and quiet, gentle breezes and stunning sunsets. If that's not reason enough to visit The Tarpon Lodge, you can also find world class fishing in the waters surrounding the island.
Old Florida Hospitality, makes memories that last a lifetime.
If you enjoyed my post about Old Florida Lodging please leave a comment, I love hearing from you!