The Cape May-Lewes Ferry is a great alternative to fighting your way across the I-95 corridor. Take the scenic route through Delaware and Maryland as you lazily wind your way to Virginia Beach and the Outer Banks. Stop off in Assateague for a relaxing day on the beach, free from the sounds and smells of a busy shore town….sigh. In other words, take a break and enjoy the scenery.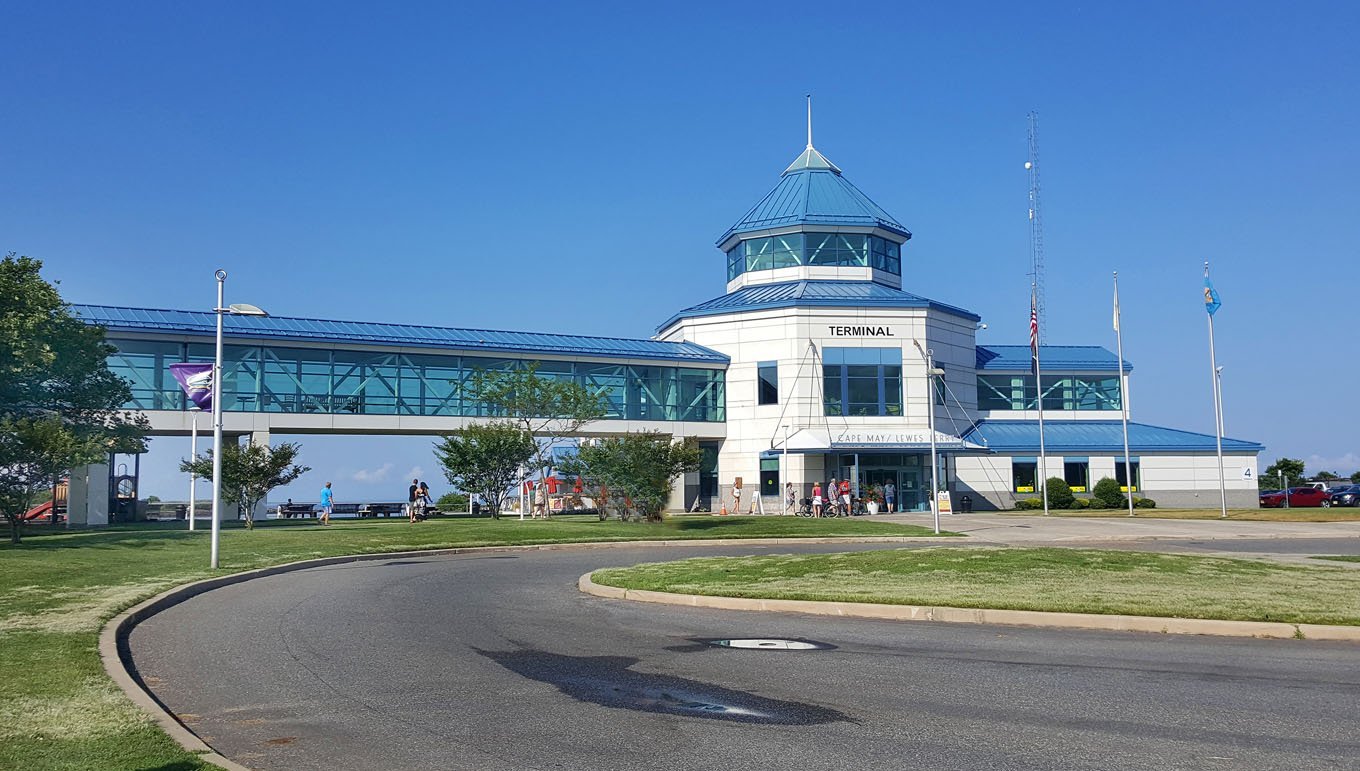 Riding the Cape May-Lewes Ferry is really pretty easy. After making your reservations online at their website, you're guaranteed your space on the ferry. You can just show up, go through the checkpoint and get in line. You can take your chances the ferry won't be full and buy your ticket when you get there, but I would suggest securing a reservation if you can plan in advance.
Each ferry carries 1,000 passengers but holds only 100 cars, so reservations are recommended year-round, especially around holidays and weekends. Check their schedules and fares and reserve your spot online or by calling 1-800-64-FERRY (1-800-643-3779). Don't make the trip to Cape May or Lewes only to find a full boat! *Should you change your mind about taking your vehicle, keep in mind that the ferry provides free and secure overnight parking and passenger shuttles (mid-June through September) to transport you to a variety of destinations.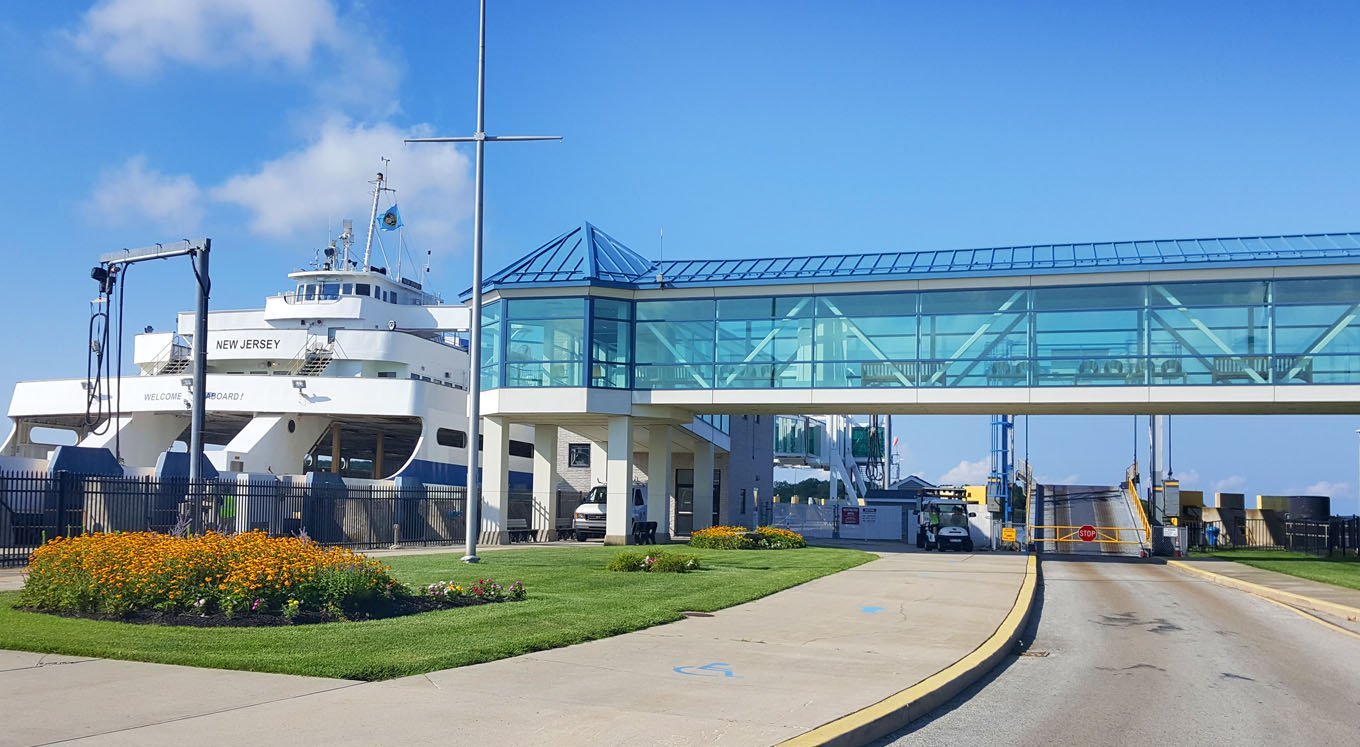 Once you get your car in line, feel free to walk around enjoying the grounds and visiting the Terminal building. You can also board without a car as a walker, or bring your bike (no extra charge for the bike). Dogs are permitted and there is no charge for fido.
*Did you know Delaware is now rated #3 in the nation for bicycle friendliness with new trails nearby the Lewes Ferry Terminal? NJ is not far behind, ranking #7 with trails to nature centers, Cold Spring Village and the beach!
Check the Cape May – Lewes Ferry Website to reserve your spot.
*Due to security procedures in an active port, check-in begins 1 hour prior to departure. Reservation may be forfeited if check-in is not completed 30 minutes prior to the scheduled departure. Photo ID required for drivers and foot passengers over age 14. Foreign travelers must present a valid passport.
After boarding, there are lots of places to view the scenery and watch for dolphins on the 85-minute cruise (approximate).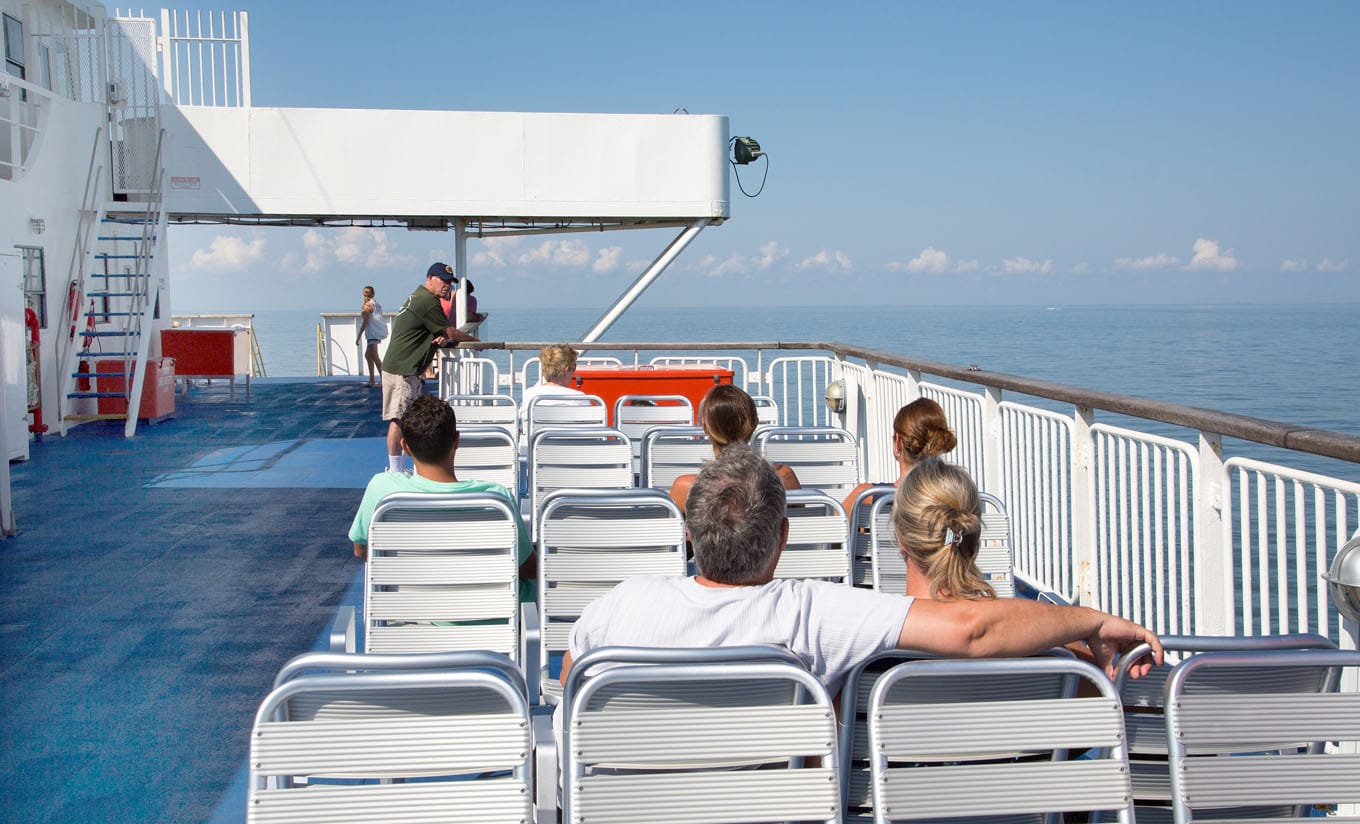 Once the ferry gets underway there are lots of comfortable seats around the exterior of the cabin. It's a great way to relax and enjoy the ride.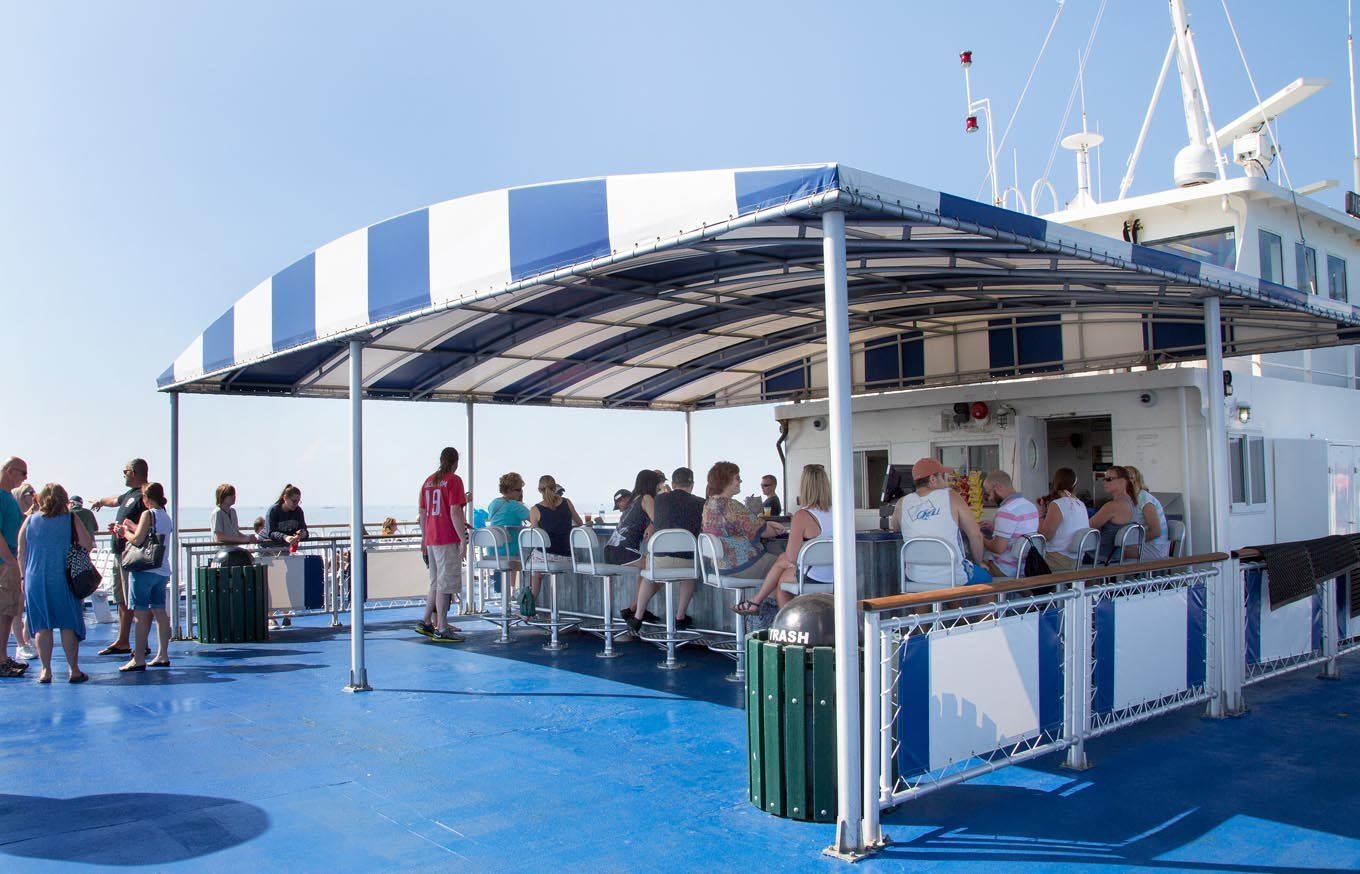 There's an upper deck bar for your pleasure as well as an inside cabin area that's fully air-conditioned.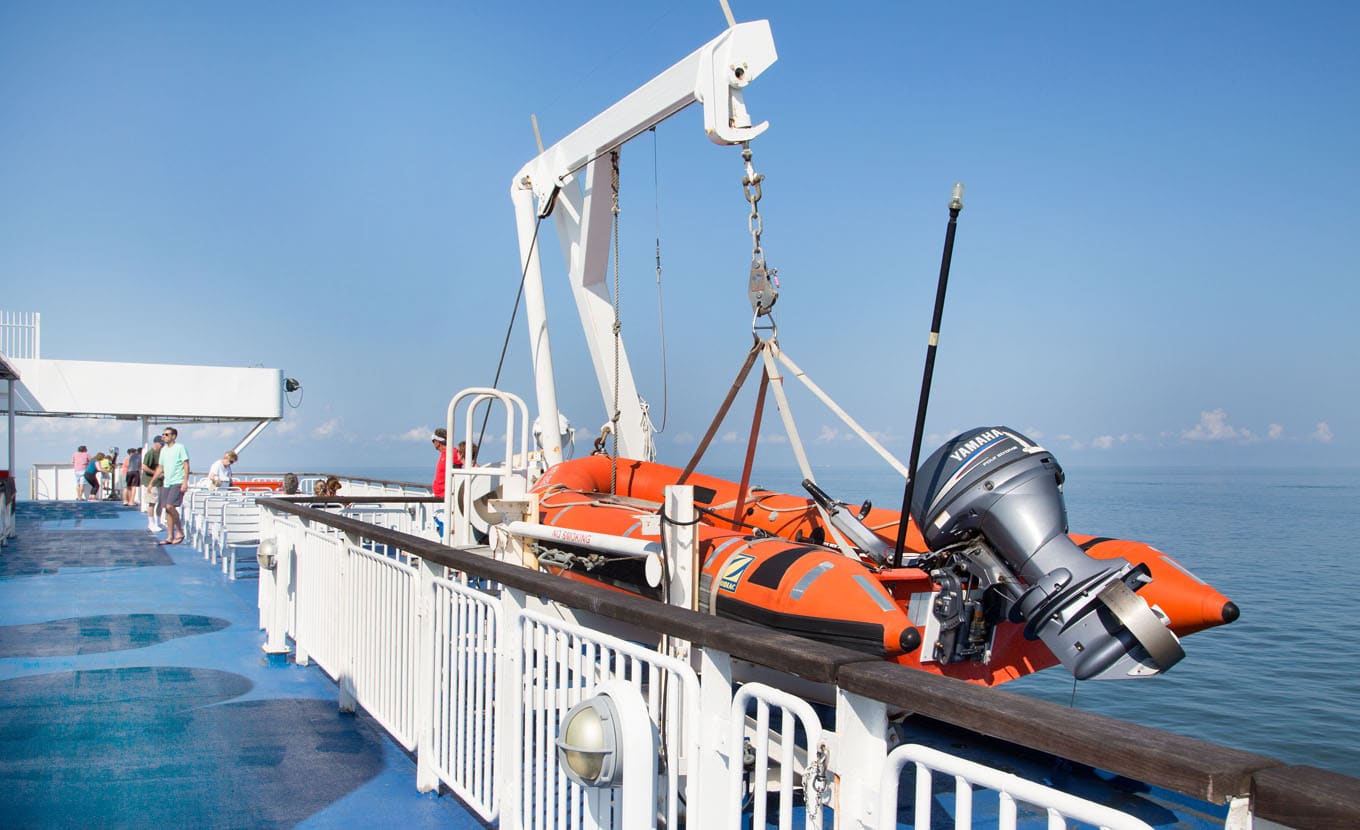 The Ferry comes complete with rescue vehicles.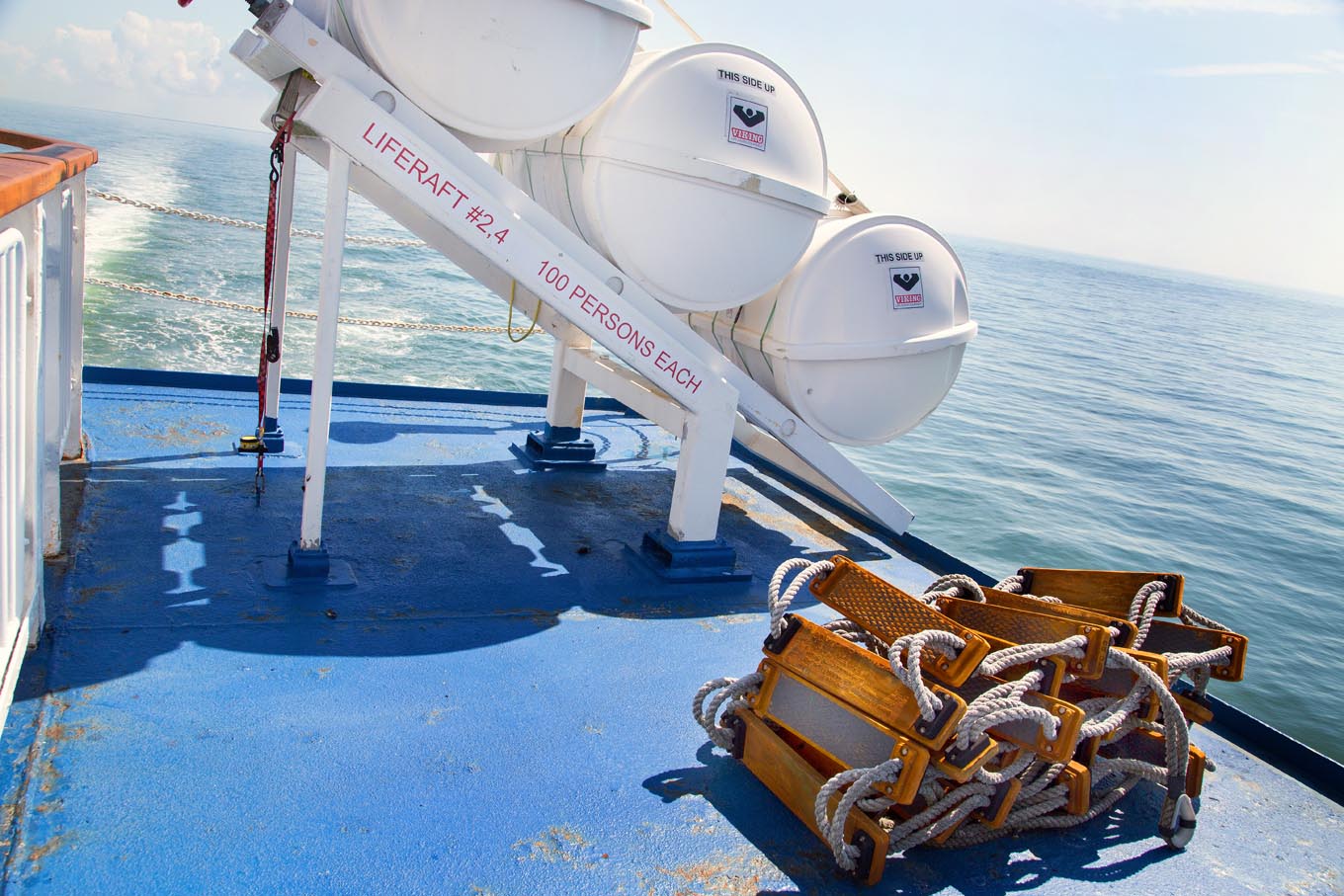 And life rafts. Not that you'll need them, there has only been one incident in 52 years, when a ferry ran aground on a sandbar and had to wait for tides to release it. But the rescue boats and life rafts do make some excellent photo ops.
Walking the deck is always an option, especially if the family friend needs a little exercise. *Dogs are not permitted in the main cabin.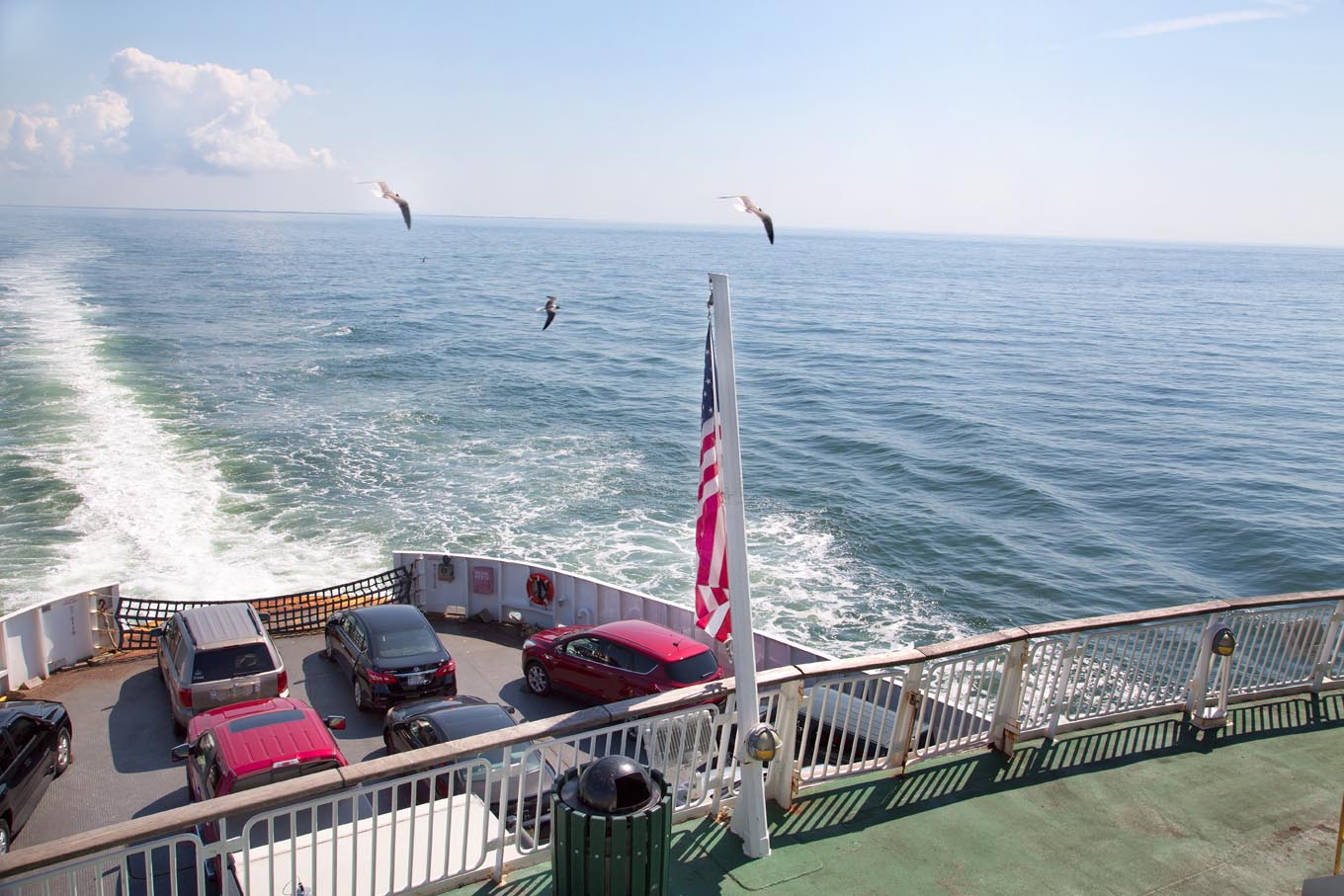 The back deck is one of my favorite spots to relax and watch the seagulls and pelicans as they search for food in the ferry's wake.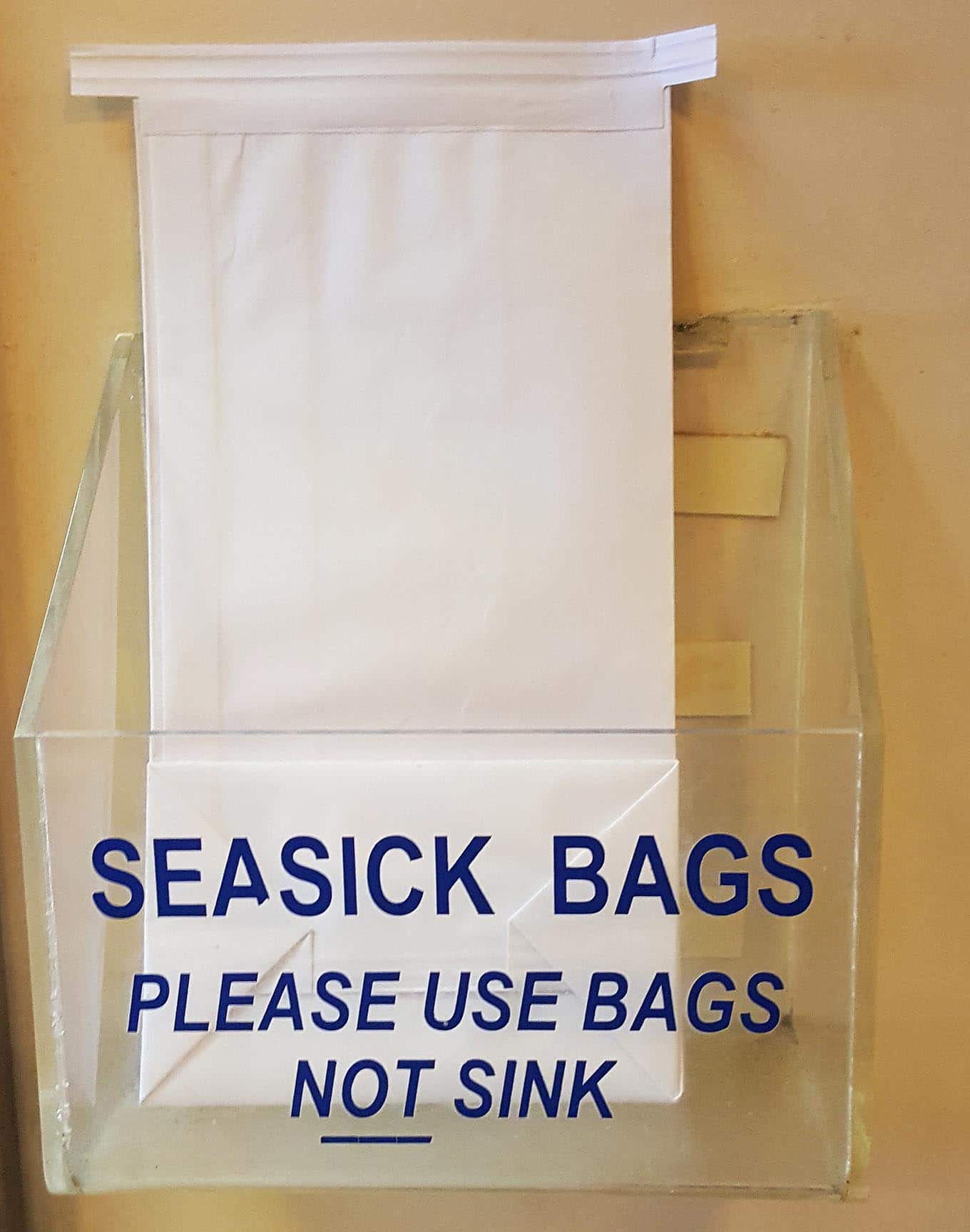 Most times the bay is calm, but if you left your Dramamine at home you can find one of these handy bags in the bathrooms. I only included this image because I thought the directions were pretty funny! If the motion does begin to get to you, return to your car on the lower deck, the motion will be less severe at this level.
Don't worry, for the most part, you'll enjoy calm seas, dolphin watching, blue skies and puffy clouds.
For more information on the Cape May-Lewes ferry visit their website.