When I first began my cooking career in the eighties, Veal was King, and my veal piccata recipe with tender pieces of veal, sauteed with mushrooms and artichokes, finished in a buttery, lemon white wine sauce, was one of the more popular veal dishes on our menu.
This classic Italian dish is easy enough for busy weeknights and fancy enough for your next dinner party.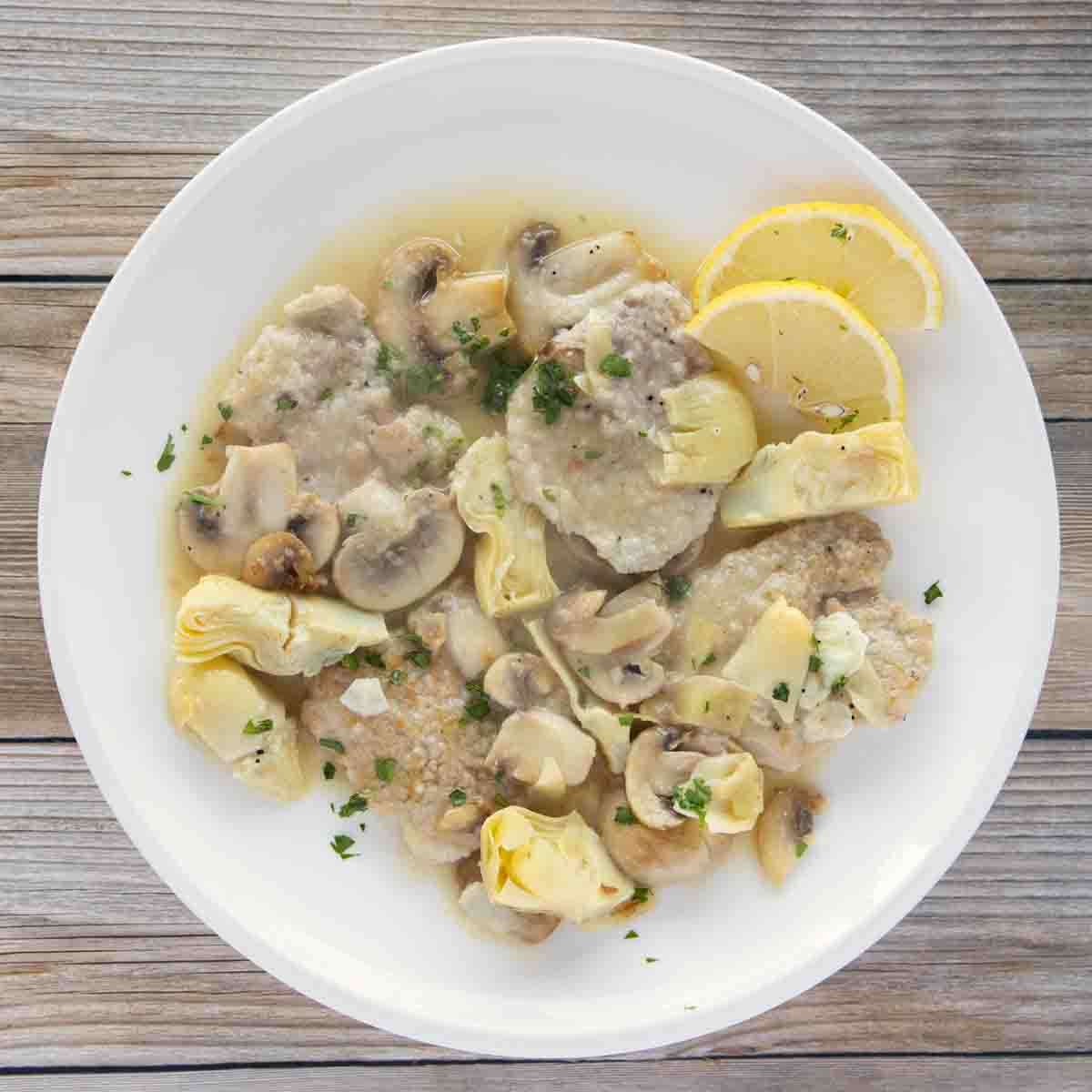 Veal Piccata is a simple unassuming dish that lets you enjoy the delicate flavors of tender veal in a light lemon white wine sauce.
Most veal piccata recipes you find will include capers, but I've never been fond of capers and feel that they overpower this classic Italian dish, so you won't find them in my veal piccata recipe.
Prefer chicken to veal? Try my Classic Chicken Piccata.
Ingredients to make Veal Piccata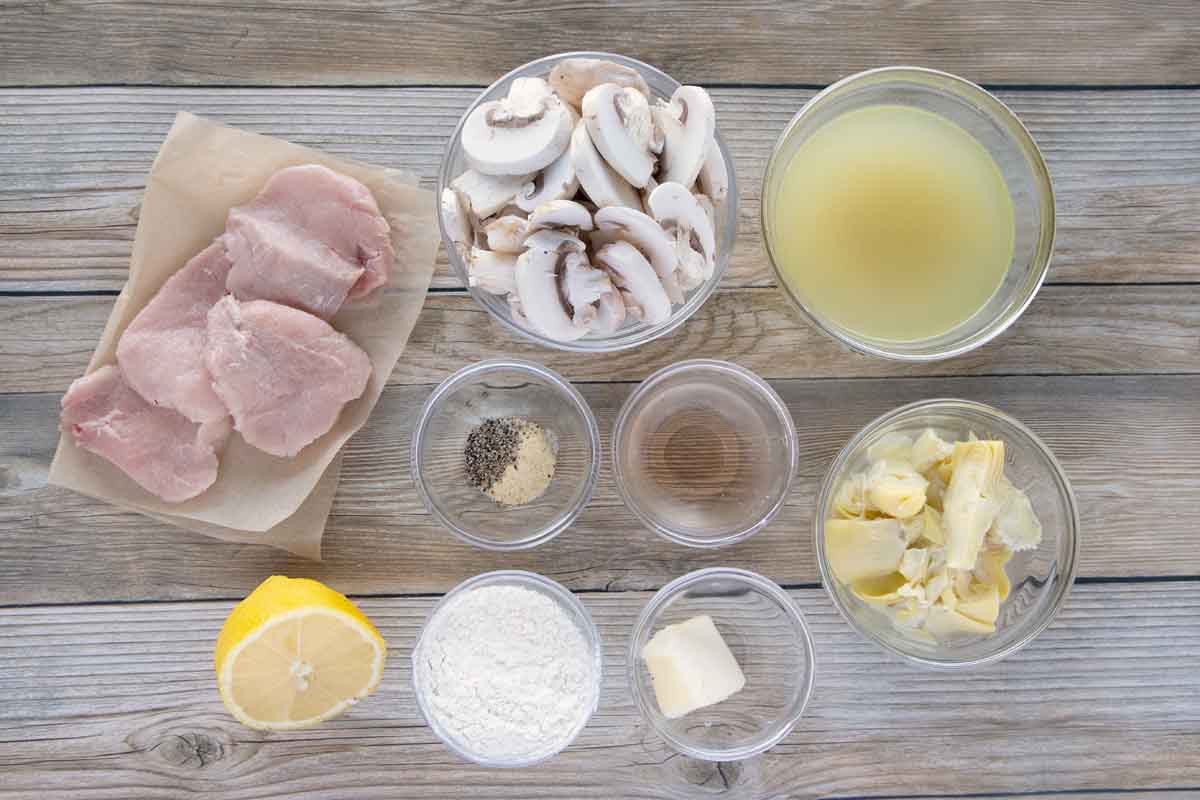 Let's start by gathering the ingredients we need to make Veal Piccata. In Chef Speak, this is called the "Mise en Place," which translates to "Everything in its Place."
Not only does setting your ingredients up ahead of time speed up the cooking process, it also helps ensure you have everything you need to make the dish.
veal cutlet
white mushrooms
artichoke hearts
fresh lemon juice
unsalted butter
all-purpose flour
onion powder
black pepper
chicken broth
white wine (pinot grigio or sauvignon blanc are good choices)
fresh parsley
Do I have to use mushrooms or artichokes in this dish?
No, you don't. I have a very simple rule when it comes to non-essential ingredients that I use in dishes I make. If you don't like them, leave them out.
I'm not a fan of artichokes, but I have found that the flavor softens the dish, cutting some of the lemon flavors back. This gives my veal piccata a more balanced flavor. But again, if you don't like them, leave them out.
How to make Veal Piccata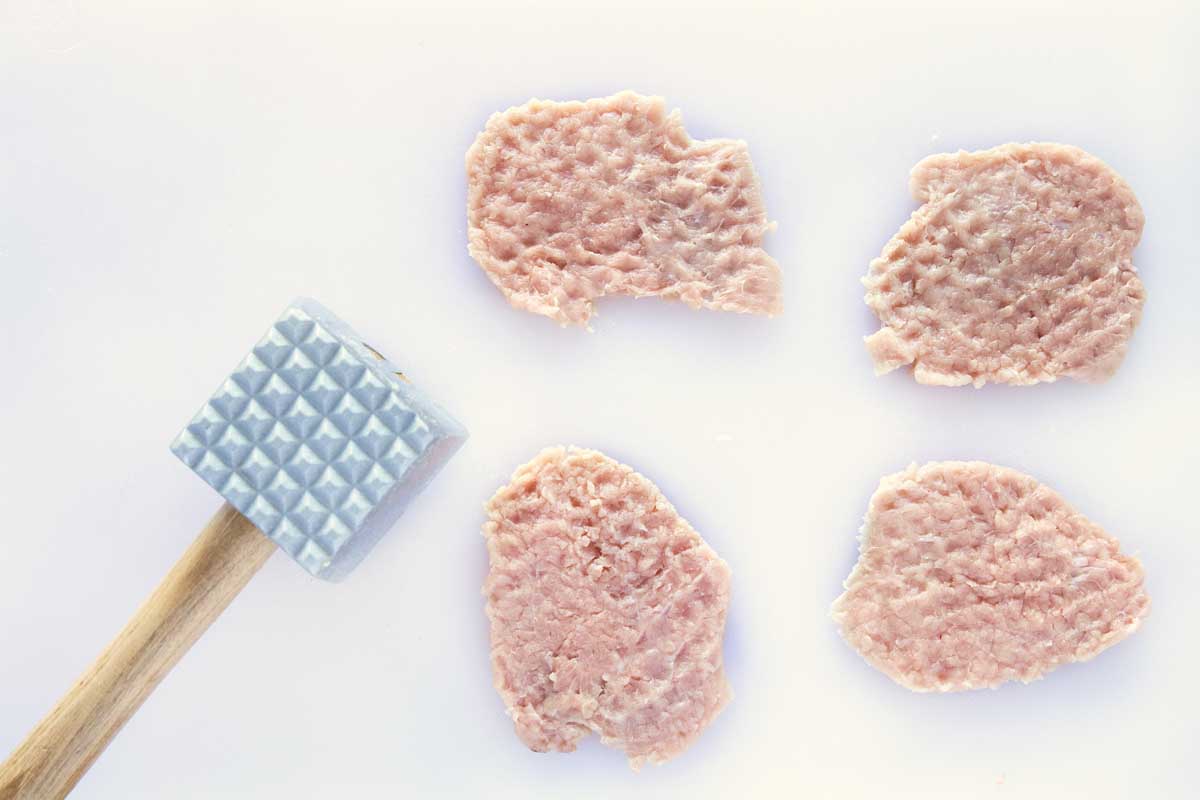 The first step is to cut the veal into medallions and pound them into thin veal cutlets using a meat mallet. This type of thin veal cutlet is also referred to as veal scallopine (referring to the cut of veal and not the dish).
This is the meat hammer I recommend, and if you're looking for a good cutting board, this is the one I use.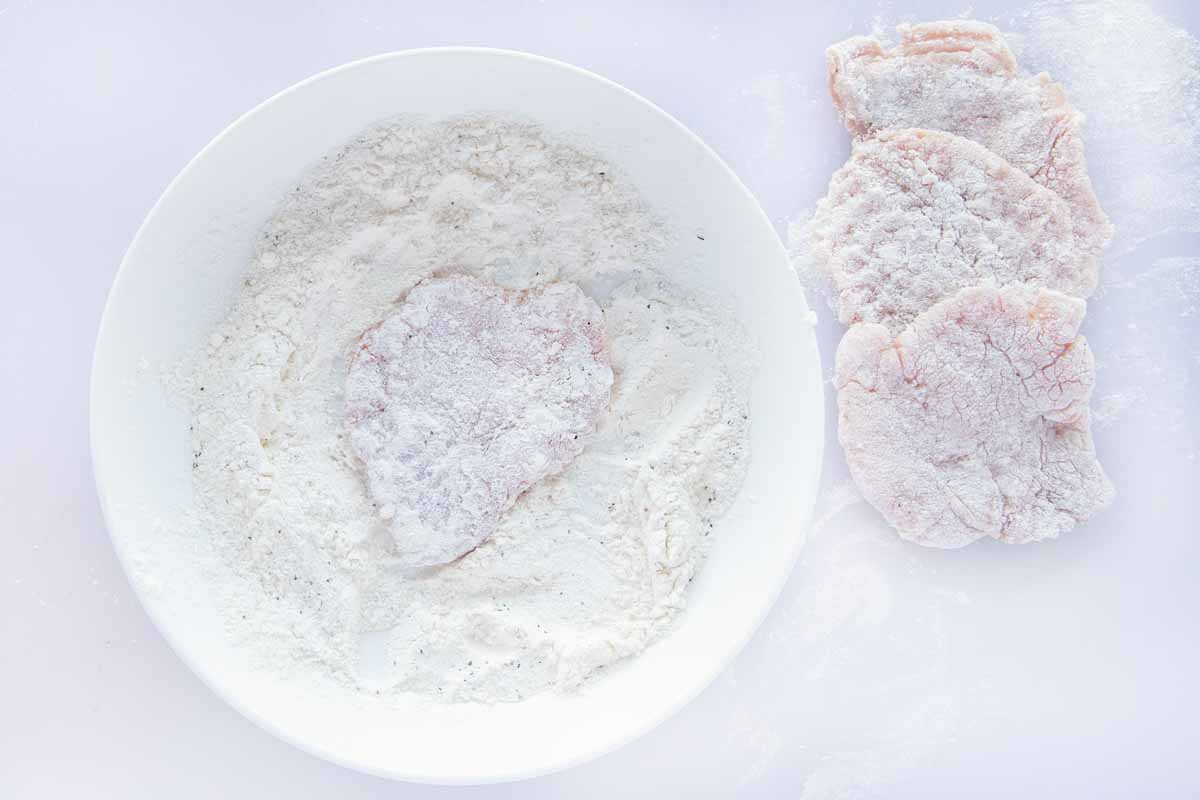 Dredge the pounded veal cutlets in all-purpose flour seasoned with salt and black pepper. Shake off any excess flour.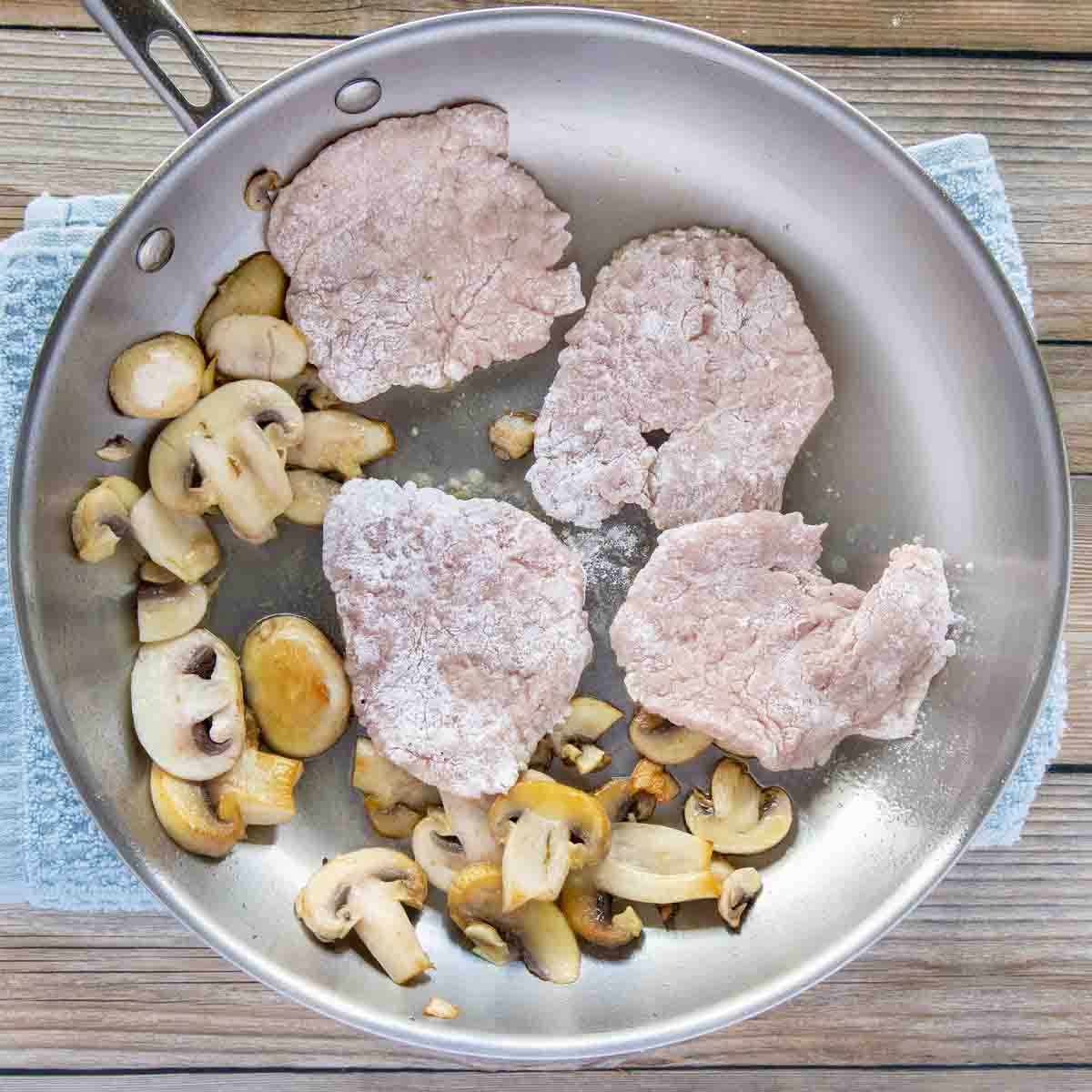 Add the mushrooms to a large skillet with olive oil over medium-high heat. Saute the mushrooms until they're almost fully cooked. Add the floured veal to the pan.
Add additional olive oil if needed.
When the veal has been cooked on both sides, add a little white wine to the pan, deglazing the pan, which will release all the tasty browned bits from the bottom of the pan adding flavor to the veal piccata.
Remove from the heat, adding the artichoke heart slices, lemon juice, chicken broth, and seasonings to the pan.
Do I have to use wine in my Veal Picatta?
No, you don't. If you can't have alcohol, simply leave the wine out of the veal piccata. You can also use sparkling water to deglaze the pan instead of wine.
When you're ready to serve the veal piccata, coat 1-2 tablespoons of butter with the seasoned flour you used for the veal and place it into the pan. The butter-flour compound is called a beurre manie.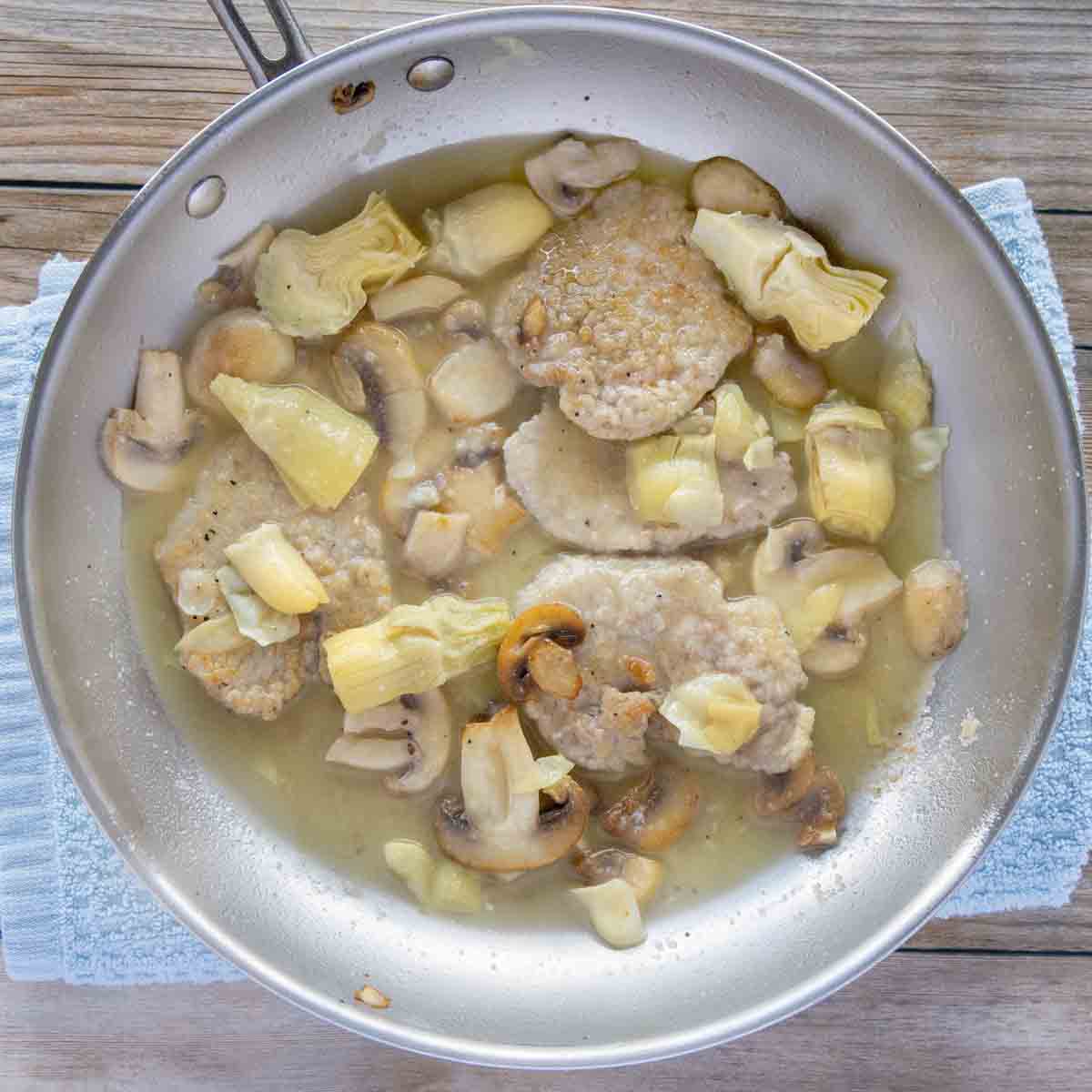 Bring the veal piccata to a light boil, mixing the beurre manie into the lemon sauce.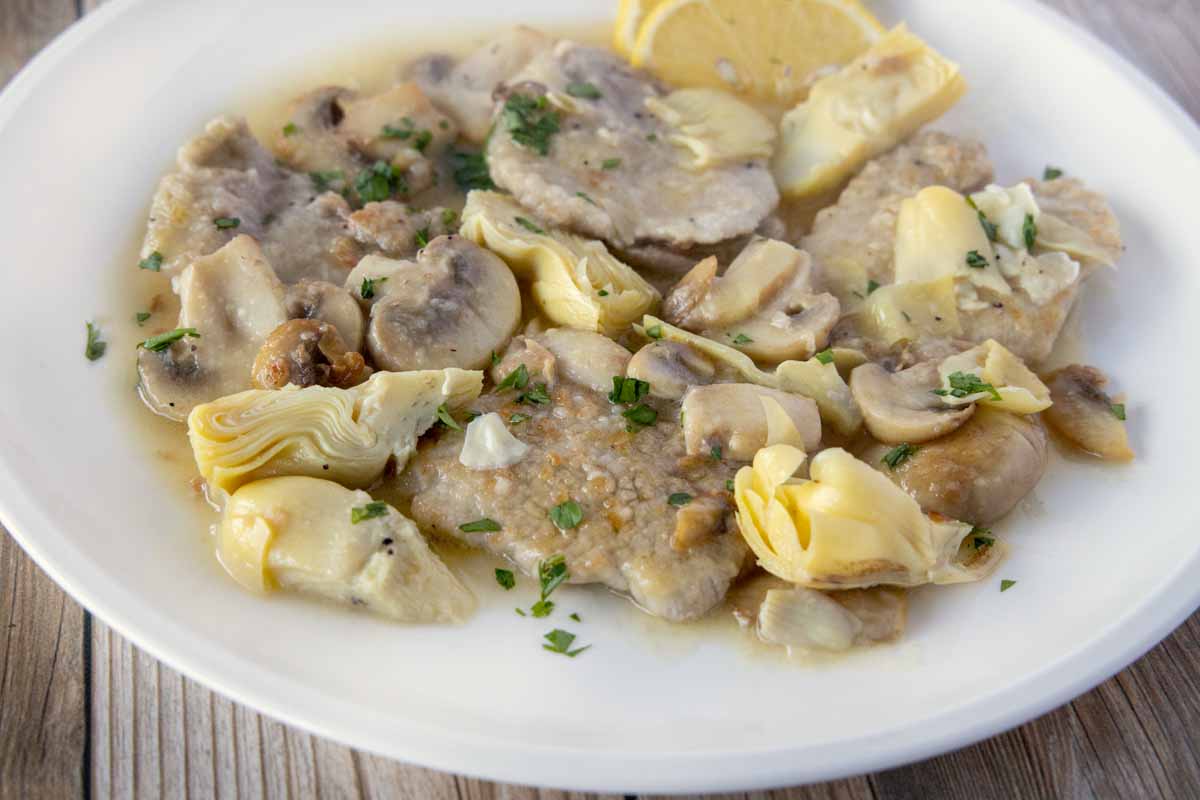 Place the veal and piccata sauce on a serving platter. Garnish the dish with lemon slices and a little bit of finely chopped fresh parsley.
This restaurant-style dish can be made individually or two orders in one large saute pan.
Chef Dennis Tip
If you need to make more than two portions, cook the veal medallions, remove them from the pan, and then make the sauce. Keep the veal warm, and then top it with the hot piccata lemon sauce.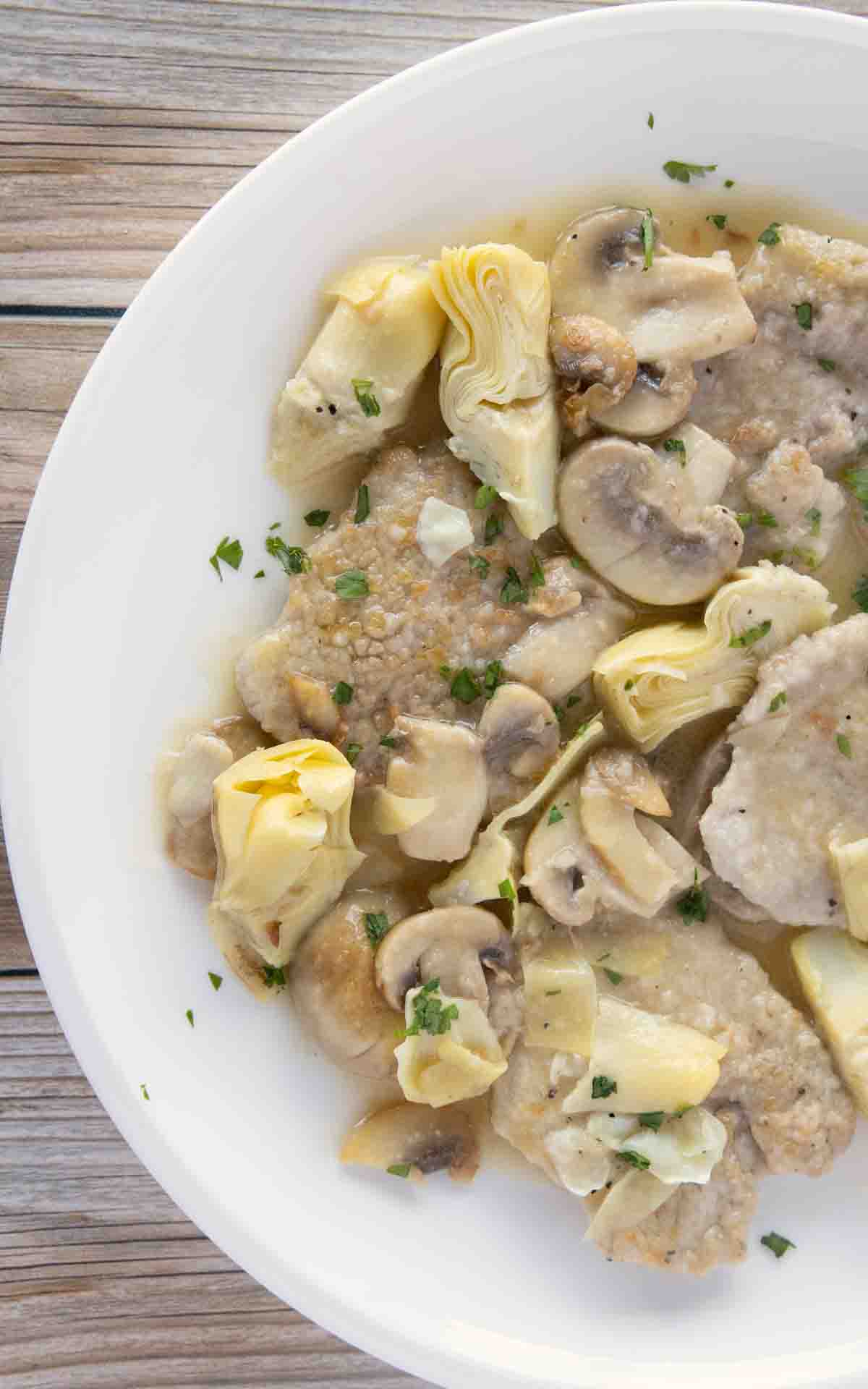 Wouldn't veal be a nice break from chicken? The best part is this delicious easy dinner can be done in less than 15 minutes.
Recipe FAQ's
What is Veal Piccata?
Veal Piccata is a classic Italian dish made of thin slices of veal that are dredged in flour, sautéed, and served in a lemon, white wine, and butter sauce.
What should I serve with veal piccata?
Just about any type of potato goes well with a piccata sauce. Green beans, spinach, or asparagus also go very well with veal piccata.
Do I have to use wine to make veal piccata?
No, you don't. Use a little cold chicken broth to deglaze the pan. Wine will enhance the flavor of the lemon sauce but isn't required if you can't have wine in your diet.
More Delicious Recipes You'll Love!