With the Superbowl almost coming up this weekend, it's time to kick it into high gear with some delicious easy to make Superbowl Snacks!
If you're on Google+, our Food Bloggers Community is doing a series of Live Cooking demo's with some of their favorite Superbowl treats, you can find them by searching the hashtag #Superbowlplus.   You'll also be able to watch them at your convenience on their you tube channels.
I will be making my famous Buffalo Chicken Wings and Blue Cheese Dressing this Thursday January 31 at 6 Pm EST and you can find my demo by clicking on this link, Buffalo Chicken Wings .
Here's a picture with a link to the blog post for the recipe: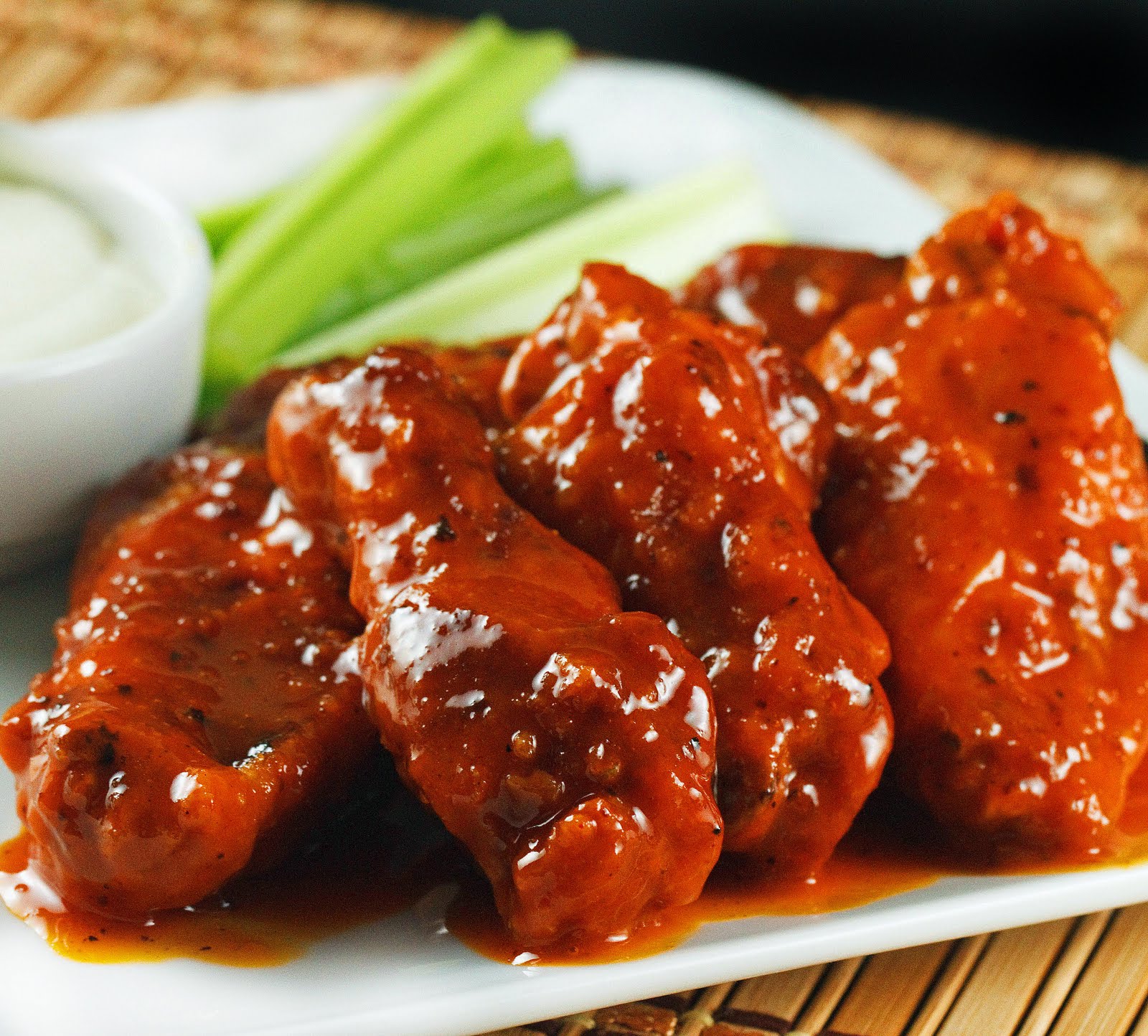 If you're looking for wings with a different zing to them try my Honey Lime Buffalo Wings
 Honey Lime Buffalo Wing Recipe
And if your not in the mood for wings….gasp here are some alternatives for you!
Philly Style Roast Pork Sandwich
And we can't forget Dessert!!
How about my Insanely Delicious Triple Chocolate Pecan Fudge Brownies
or my Chocolate Chip Peanut Butter Pretzel Blondies
What ever you serve at your Superbowl party, it promises to be a great game.  With our local boy Joe Flacco, who grew up and went to High School just about a mile down the road from here and that wild man Colin Kaepernick.   Two teams of talented professionals playing for the greatest honor the league can be bestow upon them….Superbowl Champions!
Thanks for stopping by today, and if you're on Google+ check out all the delicious live Cooking Demo's that our G+ Food Bloggers Community is doing this week on their Superbowl Snacks.   And if your a G+ Food Blogger don't forget to leave your link for your Superbowl snacks!