This post includes affiliate links. As an Amazon Associate I earn from qualifying purchases.
This is a sponsored post on behalf of RaceTrac. All opinions and images are 100% my own.
For eight years my morning routine consisted of waking up at 4 am, making a cup of coffee and driving on a very winding road to a school just outside of Philadelphia. You would think that your body would get used to waking up at 4 am, but let me tell that you don't. Walking up that early is just unnatural…lol. But many people do it on a regular basis, bless their hearts.
Since I semi-retired 4 years ago, my routine has changed for the better. I now get up between 6:30 and 7 am and not once since I've moved to Florida have I had to scrape the ice off my windshield. Life is good in the Sunshine State!!
One part of my routine that I haven't changed is starting my day off with a cup of coffee and a tasty treat. And having a RaceTrac Store so close to my house has made this part of my daily routine easy to manage and oh so delicious!
Although what has changed is the variety of the morning dining options available since I've moved. And that worked out really well, because somedays I want yogurt and fruit.
And somedays I want something on a bun. The good news is Racetrac has a delicious variety of hot dogs and sausages waiting for me on their Roller Grills! Seriously, it's not any different than having breakfast sausage, so why not indulge in a bit of deliciousness on a bun. Wouldn't you like one of the delicious options listed below to fuel your day?
Nathan's Famous 100 percent Premium All Beef Hot Dog: our number-one seller and a great source of protein for anytime of day!
Tamales: unique to RaceTrac, traditional corn husk-wrapped and stuffed with seasoned pork
Taquitos: battered and fried tortillas filled with meats, cheeses and delicious spices
Roller bites: breaded chicken product in such flavors as Monterrey Jack and Buffalo
RaceTrac introduces limited time offer (LTO) products on the grill on a quarterly basis to help keep the offer fresh and fun, such as a Chicken and Waffle Taquito, Mango Habanero Chicken Sausage, Guinness Beer Brat, Bacon Cheddar Dog or even a Pork Egg Roll.
And then there are those days that I just can't manage to get up and out of the house. Something caught my attention in my morning mail and I went into work mode, having a few cups of coffee before making myself take a break.
This is when I treat myself to one of  Racetrac's frozen drinks. The perfect thirst-quenching beverage, guaranteed to cause a little brain freeze, but oh so delicious!
RaceTrac wants to give its guests good food that gets them excited to start their days. From six blends of freshly brewed coffee and fresh donuts delivered daily to classic roller grill items, pizza and anytime Grab-and-Go sandwiches RaceTrac has whatever you need to get you going.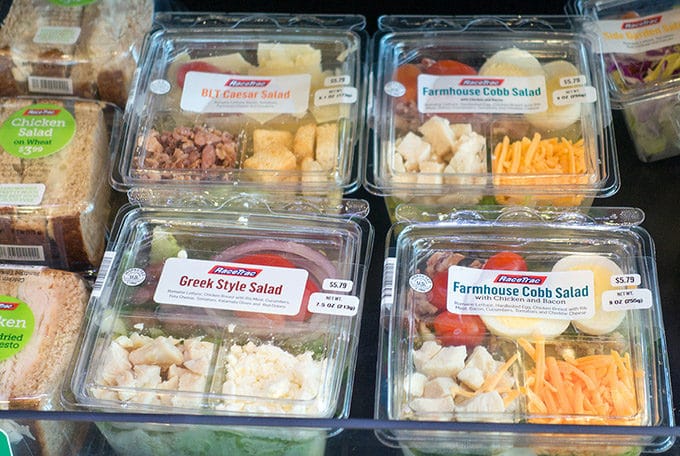 Mornings can be hectic and hurried and we don't always remember (or get a chance) to eat our vegetables. And although I love eating salads, I hate making them. Thanks to RaceTrac I can add a salad to my daily diet anytime I want to.
Making your food pretty whenever possible is a good thing. We all eat too quickly, but if you can take 2 minutes to work on the presentation of your meal before you eat, I promise you it's going to taste better. I set up the Cobb Salad in one of my favorite bowls and even got out a cloth napkin. My meal seemed more relaxed and I had a very productive afternoon.
I will admit to picking up a chicken sandwich and a fountain beverage to go with my salad which kept me fueled and focused until dinner time. And that my friends is the beauty of eating what you want when you want it. It's all about having options and RaceTrac will make sure you don't leave hungry.
To honor its early bird TracFanatics, RaceTrac will also have offers catered to Early Birds on social media during the months of February and March. Follow RaceTrac on Facebook, Twitter and Instagram for information on the morning-time deals.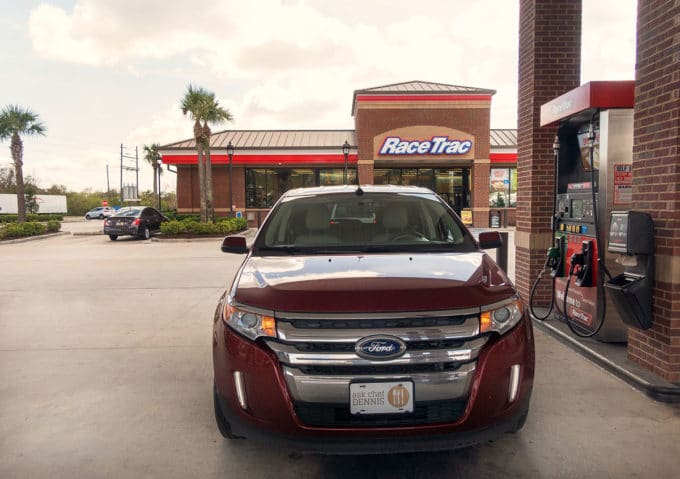 What gets YOU going each morning?