You'll love my Italian strawberry cake with the addition of limoncello syrup, and Strawberries piled high with lots of fresh whipped cream.
This post includes affiliate links. As an Amazon Associate I earn from qualifying purchases.
When it's strawberry season its time to make an Italian Strawberry Cake!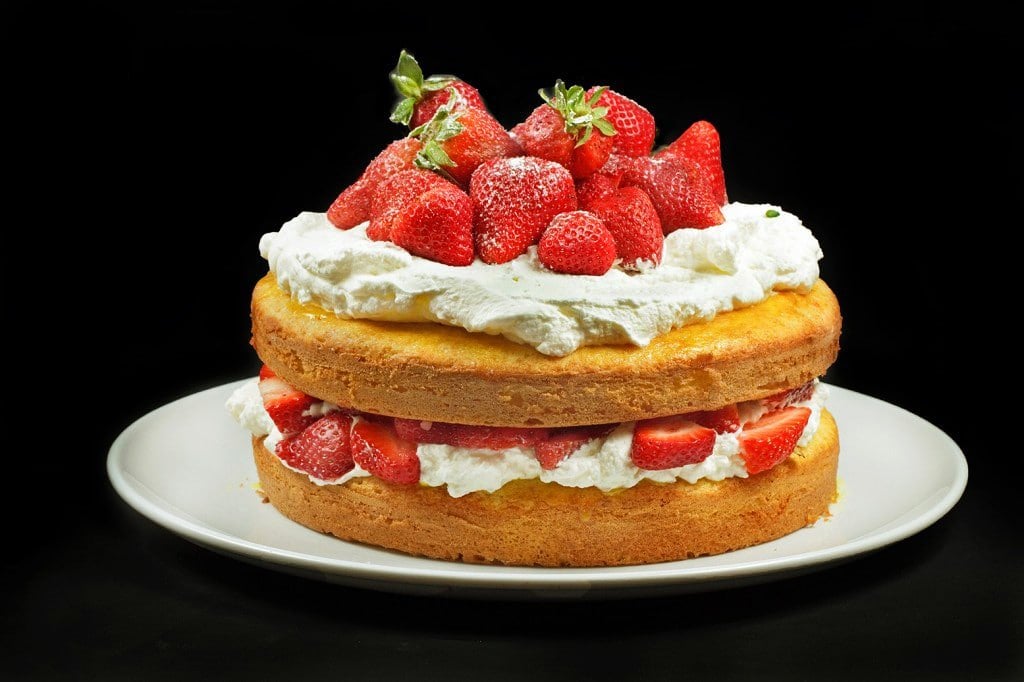 When I think of spring I think of strawberries, full of flavor and juicy. I know it's not the height of the season yet, and in fact it's a little early, but because of the warm spring, we've had the berries are showing up everywhere!
I managed to get a huge container of organic strawberries for what I would have paid for Driscoll's just a week ago, and they were very flavorful. Not quite local berries but all in all well worth the price. When I bought them I wasn't really sure what I wanted to make with them, but when my June issue of La Cucina Italiana came in the mail, my problem was solved as they featured strawberries in that issue! They really did have some delicious desserts to choose from, but when I saw the picture of the Strawberry cake with Cream, it was a no-brainer!
I would have made it right then and there if I had only purchased cake flour as well. So with cake flour in hand, I tackled the recipe and the results were very good, almost excellent. I did have a little problem with the syrup penetrating the top layer of the cake, even with holes poked it was just absorbed in the top.
I do think I may have overbaked it just a little and the top layer of the cake was just a little too hard (even with the holes poked in). But that was the only problem with the cake, as the crumb was perfect, and not too sweet, the perfect vehicle to showcase those fresh luscious berries and that lovely whipped cream! Lisa had gone to walk one of our dogs while I was finishing the cake, and when she walked in I presented the cake to her for the full effect, it is a show stopper!
If you enjoyed this recipe you might also like my Strawberry Shortcake Roll.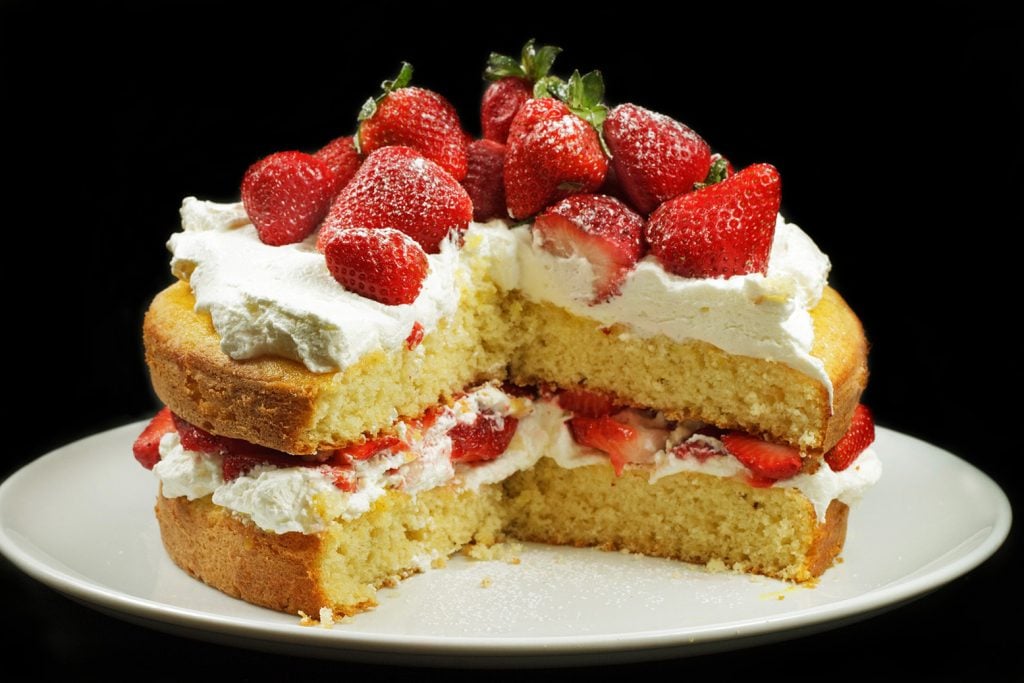 If you enjoyed this recipe you may also like these: