Wouldn't you like to say good morning with Huevos Rancheros?
It doesn't take long to make breakfast extra special and I promise my Huevos Rancheros will be met by smiling faces at your breakfast table. Even the pickiest eaters will love this vegetarian breakfast that takes minutes to make.
How to make Huevos Rancheros
Let's get started by gathering the ingredients we need for our recipe. In chef speak this is called a mise en place (everything in its place). It's a good habit to get into and you always have the ingredients you need ready and waiting before you get started.
The first step is really easy and you can make 2 or 20 tortillas for this delicious breakfast dish just by getting everything ready. Get a griddle or frying pan (or barbecue grill) hot and cook each side of the tortilla to brown slightly. You can, of course, use butter to make them extra flavorful but it's not necessary.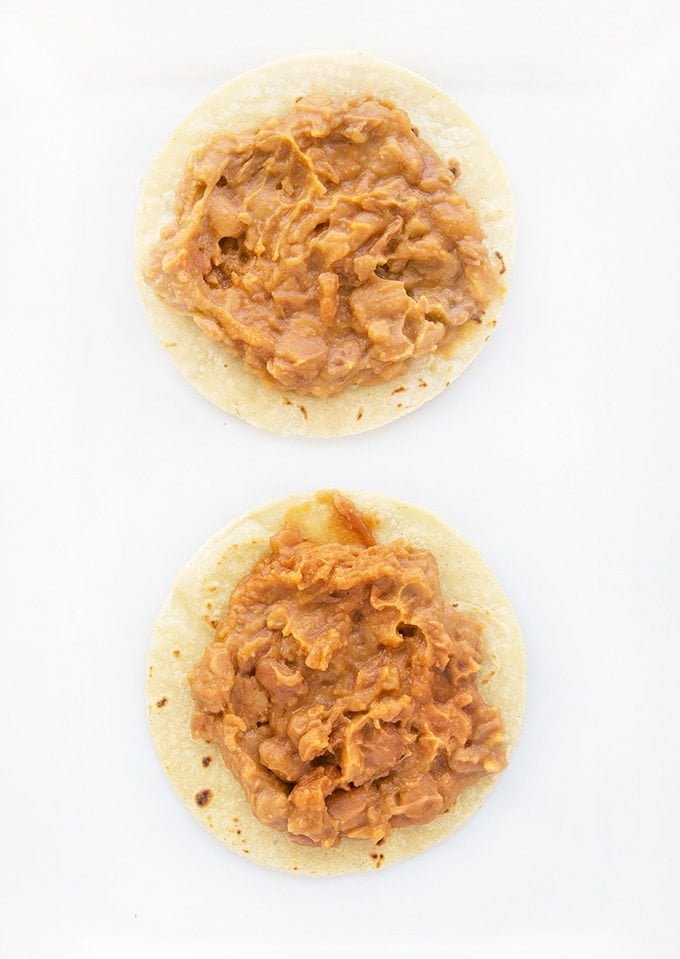 The next step is adding a nice layer of heated refried beans to the tortilla. You could do this in batches if you're cooking for a large group and keep them in a 200-degree oven while you were cooking the eggs.
The next step is adding a perfectly cooked (or as close as possible) fried egg to the top of the beans. I like my eggs sunny side up, but you can make them over easy if your guests prefer the eggs cooked a little more.
Then it's time to add all the delicious toppings and sit down to breakfast. Full disclosure I ate three of those….sigh
If you're looking for another one of my favorite Mexican breakfast treats, check out my recipe for Pan Dulce.
Why Not Share Your Breakfast On Social Media
And don't forget to take a picture of the yolk porn for your Instagram page… or to torture your friends with the deliciousness you created for breakfast!
More Recipes You'll Love!