Corvina is the perfect fish for summertime,lightly seasoned and served with lime. Enjoy my tomato risotto as a side dish!
This post includes affiliate links. As an Amazon Associate I earn from qualifying purchases.
If you've never heard of Corvina its a type of either drumfish or croaker, and this variety is found in the waters off of Central America. Don't worry it is not the endangered variety.
Corvina has a pink flesh that cooks up white and is a favorite of locals in those areas for making Ceviche.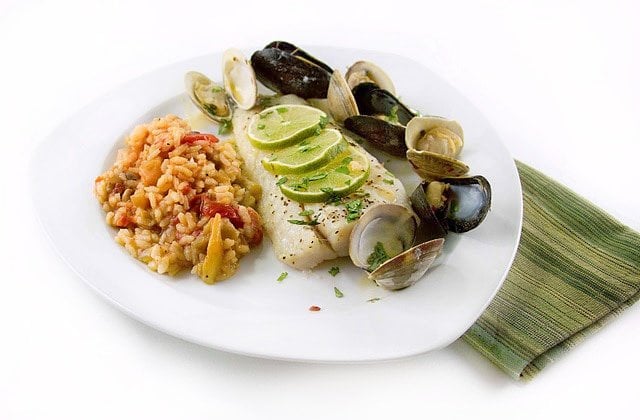 I try to stick with my basic cooking techniques for most fish that I cook, but I think, in this case, the Corvina would have been better pan-fried (even blackened), it had the texture that would have made it a wonderful fried fish sandwich!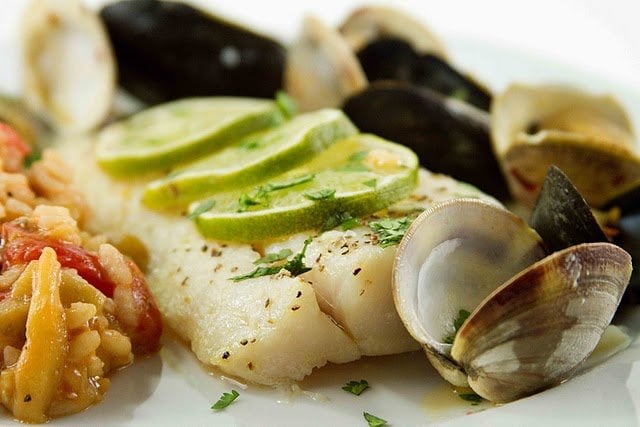 Pan roasting this fish is a great way to prepare it. It goes well with garlic or lemon sauce. So have fun creating your own versions of my restaurant-style dish.
If you enjoyed this dish you may also like these: