I love a good Coconut Cake but since it's not one of my wife's favorites, I always use Easter as an excuse to make one of my all-time favorite cakes.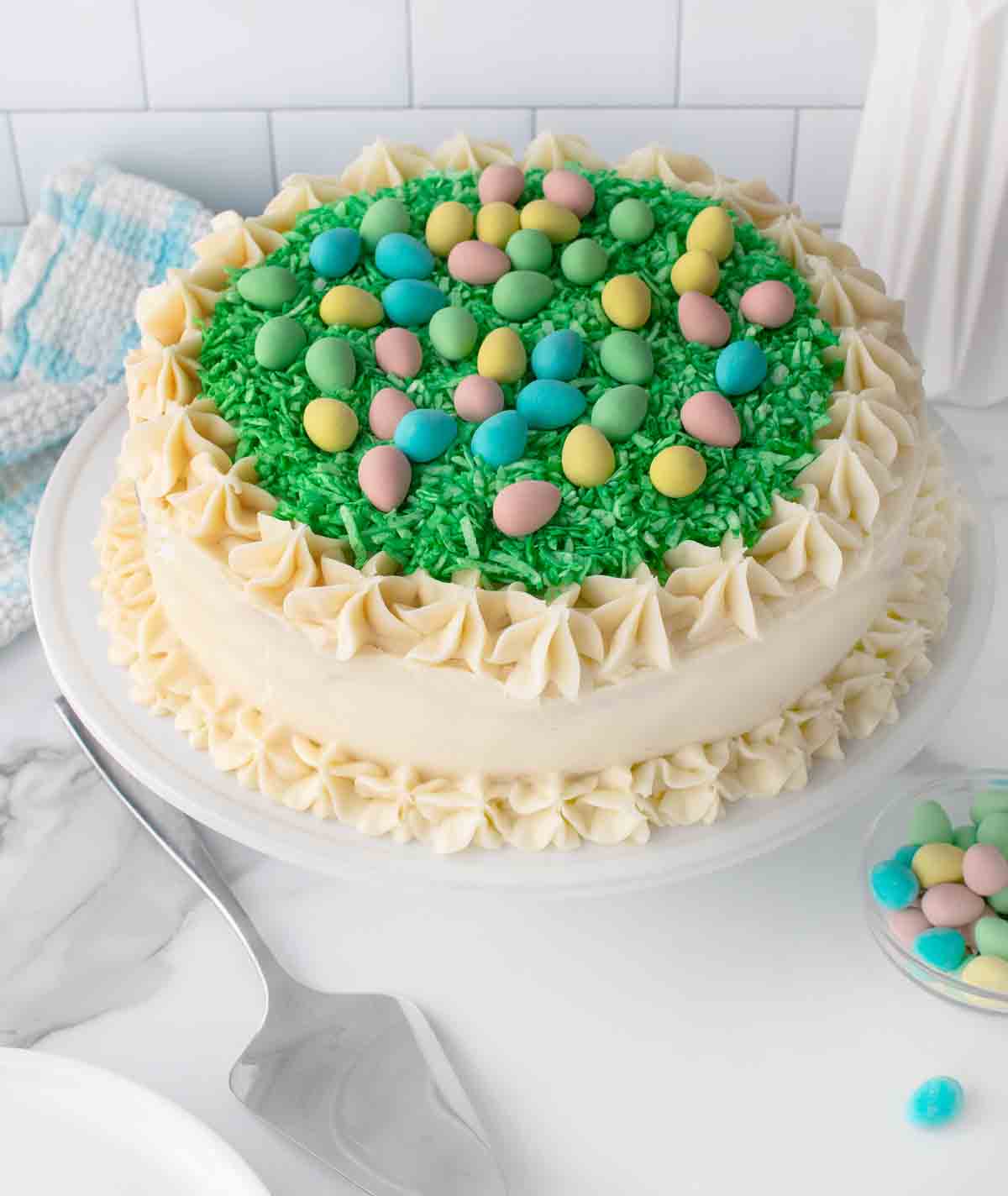 At first glance, it might look like some serious skills to make this cake but trust me this cake was not hard to make. I'm not a baker by trade, I bake because I enjoy it. Baking is therapeutic for me, and I love eating the results!
After the first slice of my coconut layer cake, it was a "stop me before I eat too much" moment. The cake layers with a moist crumb and mascarpone frosting was almost too good. I had thought about making a coconut cream cheese frosting, but the mascarpone made a lighter version and didn't take away from the coconut.
What Ingredients do I need to make a Coconut Cake?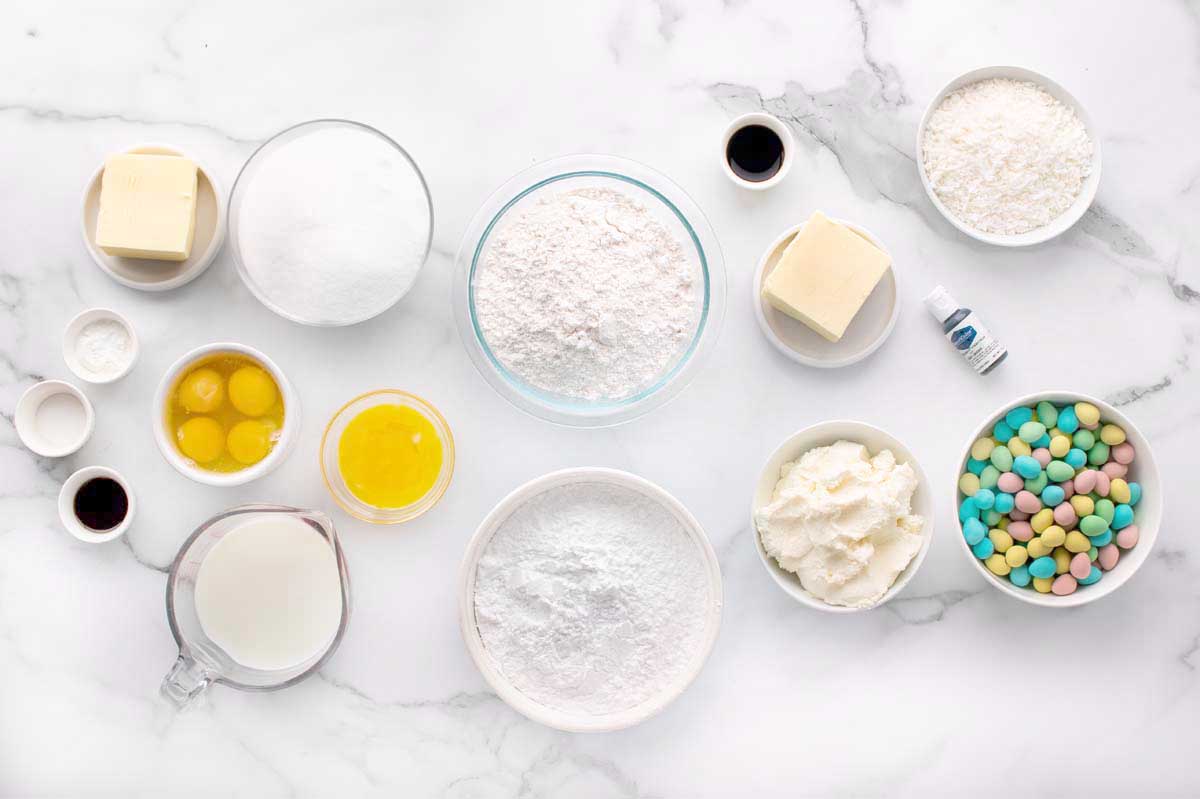 Let's start by gathering the ingredients we need to make my Coconut Cake. In Chef Speak this is called the "Mise en Place" which translates to "Everything in its Place".
Not only does setting your ingredients up ahead of time speed up the cooking process, it also helps ensure you have everything you need to make the dish.
How do I make a coconut cake?
Let's start with a disclaimer, I love coconut but I also know some people don't so I make a compromise with my coconut cake making a yellow cake that includes coconut. You can, of course, make a few adjustments(which I've included in the recipe) and have a more coconut flavor in the cake as well as the frosting.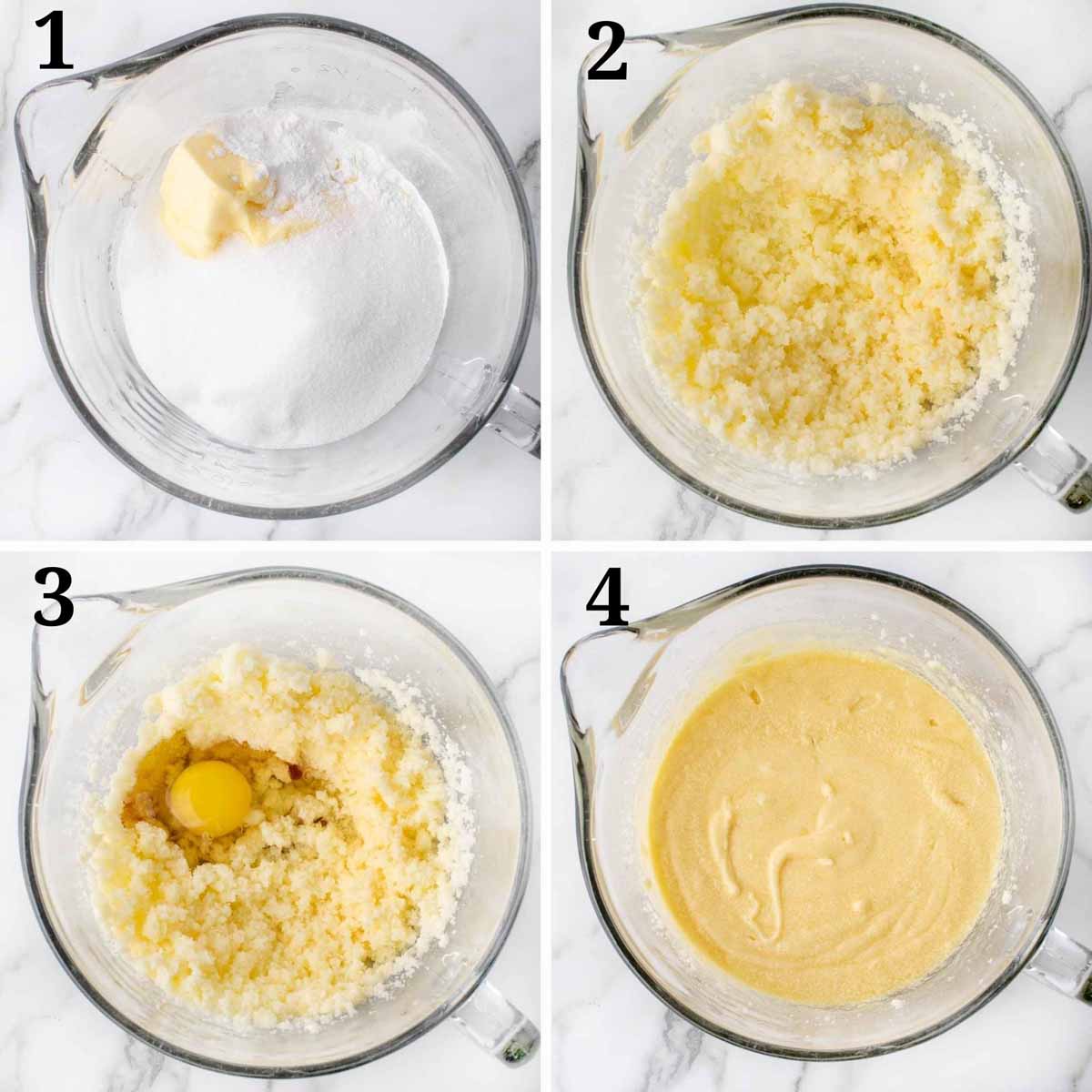 add the butter, sugar, salt and baking powder into a large mixing bowl
cream the butter mixture until light and fluffy, about 5 minutes
add the eggs in one at a time to the butter mixture
beat well after each addition (make sure to scrape down the bowl between each step)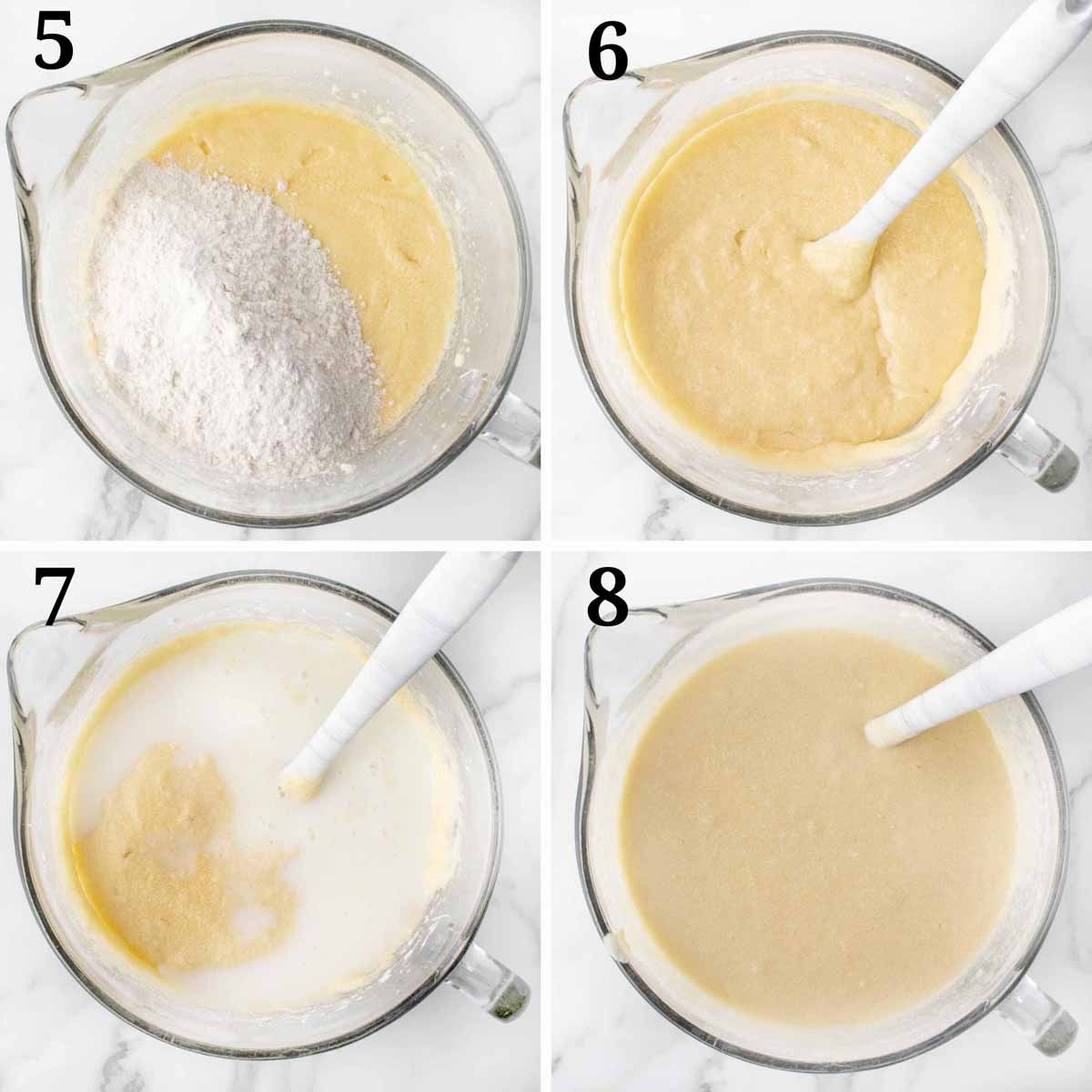 add one-third of the flour to the wet ingredients.
Mix together just enough to combine.
add half the milk, and mix just enough to incorporate.
repeat the process until you've added the last third of the flour (scrape down the bowl frequently)
*If you'd like more coconut flavor in the cake, substitute coconut milk for the milk.
pour the batter into greased and floured or parchment lined 9-inch cake pans and smooth out the batter.
bake for 25 – 30 minutes in a 350-degree preheated oven on the middle rack (or until the cake begins to pull away from the sides of the pan).
allow the layers to cool on wire racks (in the pan) for 10 minutes, then turn out the cakes and continue cooling on wire racks until completely cooled.
How do I make mascarpone frosting?
add the mascarpone and butter to a mixing bowl.
whip until light and fluffy (about 5 minutes)
slowly add the 10 x sugar, one-third at a time, mixing well and scraping down the bowl after each addition.
add the vanilla extract and mix until fully blended
*If you'd like more coconut flavor in the frosting, substitute half of the vanilla (or all the vanilla) with coconut extract.
Can I use cream cheese instead of mascarpone to make the frosting?
Yes, you can, and it will be every bit as delicious. I just prefer the lighter flavor of mascarpone. You can even use half cream cheese and half mascarpone.
How do I assemble and decorate a Coconut Cake for Easter?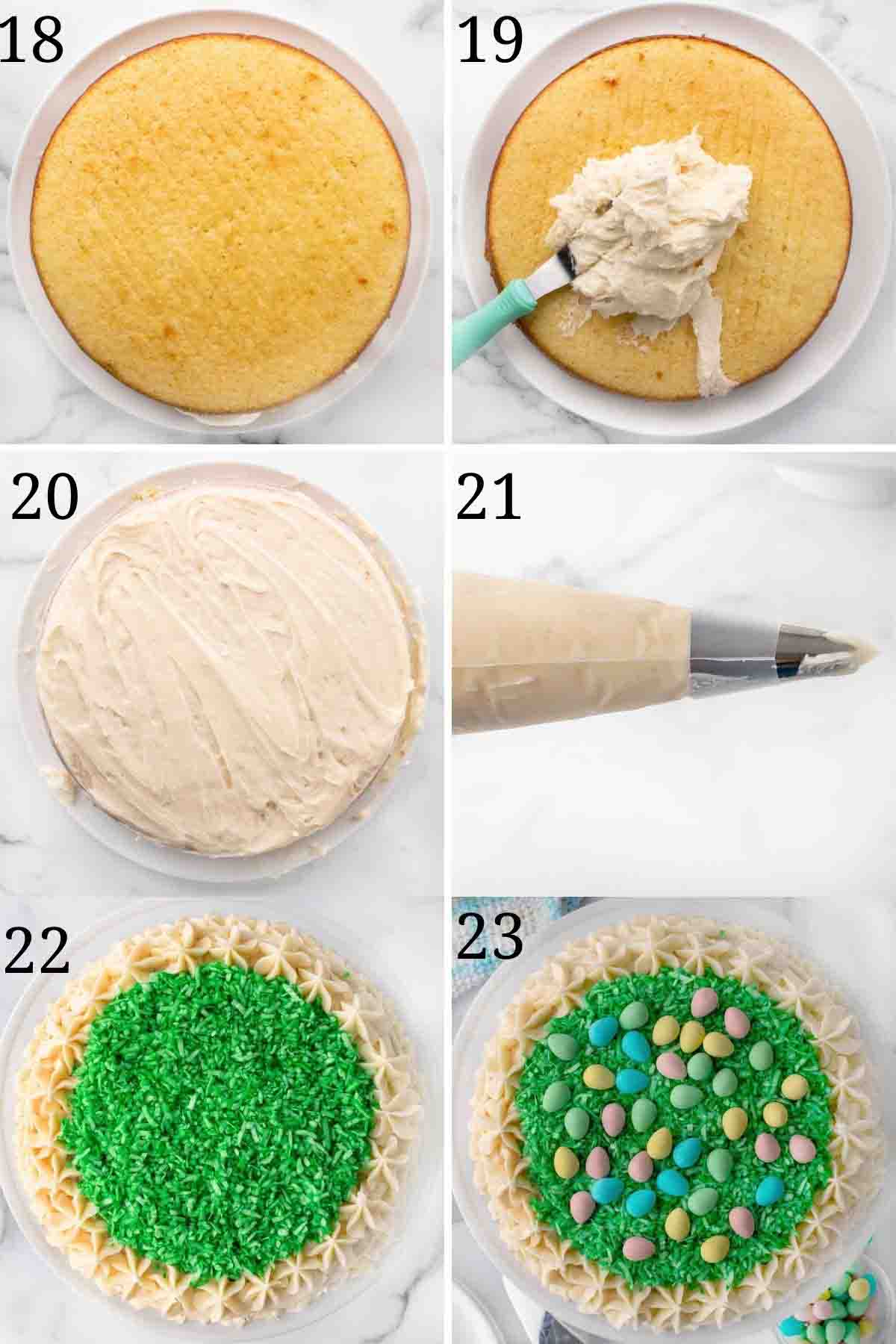 place the first layer on a cake stand or plate.
spread one cup of frosting on top of the first layer.
place the second layer on top of the frosted first layer and spread a small amount of frosting over the entire cake, making a light coating. This is your crumb coat. Refrigerate for 20 minutes, then apply frosting to the entire cake with an even coat.
add the remaining frosting into a pastry bag, and using the star tip, make little flour shapes by squeezing out the frosting and pulling up. Go around the top of the cake with large flowers and around the bottom of the cake with smaller flowers
Place green coconut on the top of the cake inside the circle of flowers.
Place candy robin eggs on top and refrigerate for 30 minutes before serving
*You could also use this recipe to make a sheet cake and have more room to decorate on top of the cake.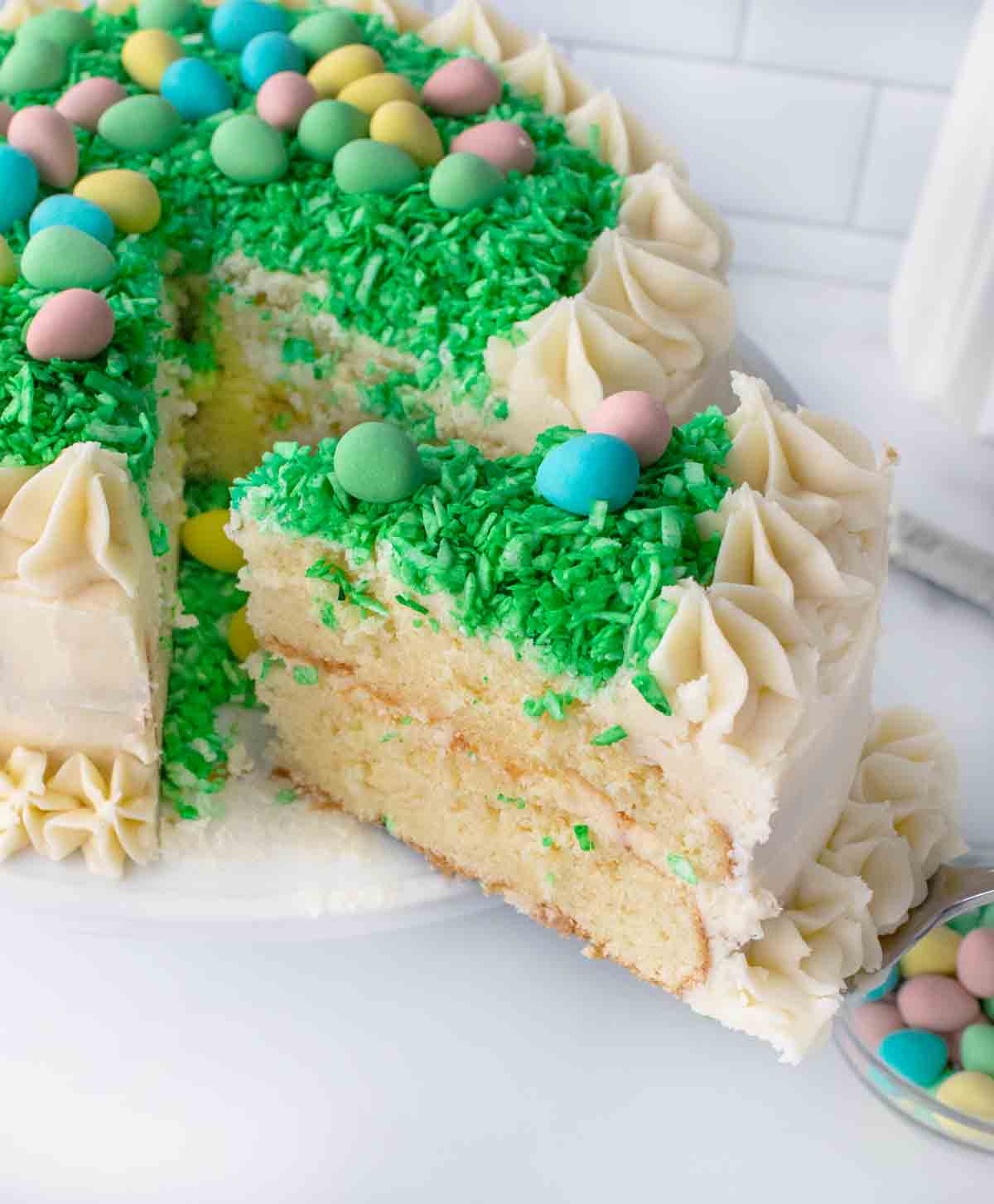 This was a delicious cake, and it's a lot easier to decorate than you think!
These are the kitchen tools I recommend for making my Easter Cake.
Chef's Choice
Chef's Choice
Chef's Choice
Chef's Choice
Recipe FAQ's:
What does adding extra eggs to a cake do?
Adding extra eggs or yolks will ensure that your cake comes out extra moist, light, and rich.
Is yellow cake the same as vanilla cake?
When someone is talking about a Vanilla Cake, they could be talking about either a white cake or a yellow cake. If the cake batter contains egg yolks, then it's a yellow cake. If it only contains egg whites, it's a white cake.
Can I use coconut milk instead of regular milk in a cake recipe?
Yes, you can. Coconut milk is a 1:1 substitute as long as you don't mind the coconut flavor. Cream of coconut is not the same thing and will not work with this recipe.
More Cake Recipes You'll Love!