This post includes affiliate links. As an Amazon Associate I earn from qualifying purchases.
I've got a Can Do Attitude about life, and I'm not letting getting older slow me down. How about you?
This post is sponsored by Ensure. All opinions are honest and 100% my own.
I may have gotten older, but that doesn't mean I'm less active. In fact since retiring and moving to Florida my 60 hour work week in a professional kitchen has sounded like a vacation compared to how busy I've been as a food and travel blogger.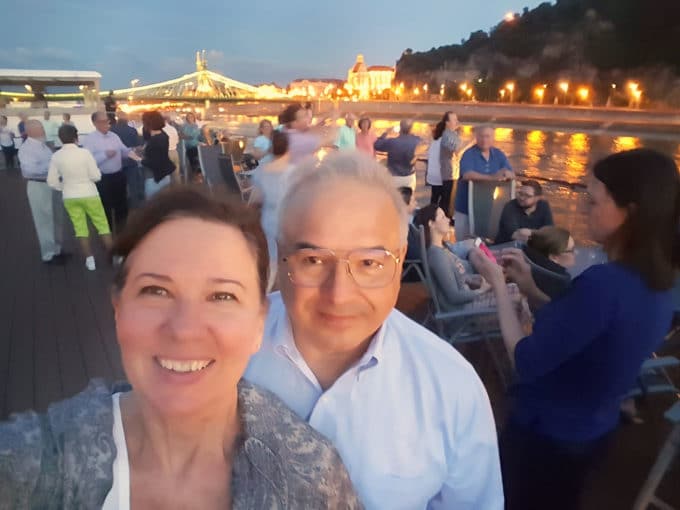 But you won't hear me complaining! Getting to travel around has been an amazing experience. And I still love getting in the kitchen and sharing my recipes online with my friends.
For years as a professional chef, most of my vacations were spent around the house catching up on all the chores that accumulated while I was busy earning a living. Working to live may be a necessary evil, but too many of us are just worn out by the time we've finally got the time to enjoy life.
You can do anything you set your mind too, no matter how old you are. It's all about having the right can do attitude towards life.
When I was younger my priorities didn't involve too much leisure time. I never really thought of myself getting old.
And I can honestly say that when I was younger, I wouldn't have been ready to embrace life with the passion I now have. It just wasn't the person I was back then.
Getting older has helped me become more adventurous and a kinder, gentler version of my younger self. But it's also made me think more about my health. And that my friends is why I drink Ensure®. It helps give me the strength and energy to keep me active and living life to the fullest!
Ensure launched a campaign to celebrate the Can Do People like myself, and they want you to be part of it! People with a Can Do attitude understand the role nutrition plays in turning "I can't" into "I can," or "I used to" into "I still can." Watch the video to see my friend Bill's Can Do Story.
When a friend first suggested Ensure to help me get through my hectic days, I laughed and told him I wasn't that old! He then went on to explain that it wasn't about being old, but about the eating habits when we get stressed out and too busy. It gets even more complicated when you throw in health issues like high blood pressure and back problems, both of which I have suffered from.
You can't let setbacks with your physical health define you. If you want to keep working on your "Can Do List" as well as just enjoying your everyday life, you have to do something about it. And exercise and good nutrition are where you need to start.
Can Do People understand the role nutrition plays in turning "I can't" into "I can," or "I used to" into "I am back to." That's why they drink Ensure. It helps give them the strength and energy to do the everyday things they love.
So if you're wondering why I chose Ensure over all the other products on the market, the answer is easy.
Ensure is #1 doctor-recommended brand among doctors who recommend liquid nutritional products to their patients
Ensure nutrition drinks are scientifically-formulated with nutrients, essential vitamins and minerals to fill any nutrition gaps, giving adults the strength and energy needed
Ensure is right for my active lifestyle
Click on the link to learn more about Ensure and enter their "Can Do" Giveaway. You'll have the chance to win $1,000 a month for one year to fund your "Can Do" activities. There are also weekly prizes. So stop by and check out all of the Can Do videos that people just like you and me have shared showing their active lifestyles.
Ensure partnered with influencers such as me for its Can Do program. As part of this Program, I received compensation for my time. Ensure believes that consumers and influencers are free to form their own opinions and share them in their own words. Ensure policies align with WOMMA Ethics Code, Federal Trade Commission (FTC) guidelines and social media engagement recommendations.