This post includes affiliate links. As an Amazon Associate I earn from qualifying purchases.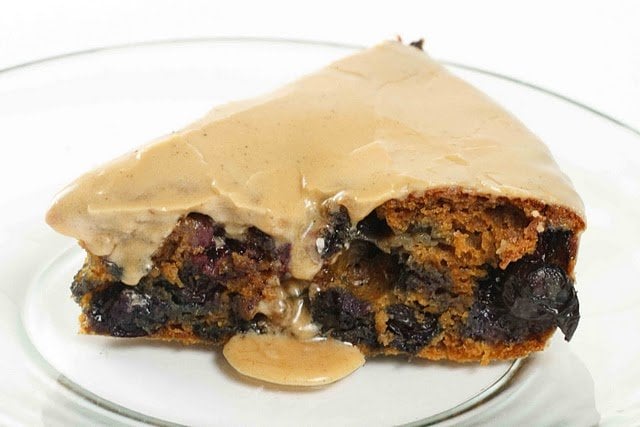 Do you ever feel like Bart Simpson writing on the black board one hundred times……
I will not wait until the last day to do my post
I will not wait until the last day to do my post
I will not wait until the last day to do my post……sigh
It's not really a great excuse but it's been a crazier than usual week, and today when I had planned on making my cake early and taking advantage of some great natural light, we were out table shopping, When did tables and chairs get so expensive? Of course the sad fact is we are going to stay with the very first table we saw a few weeks ago….(we won't mention that's the one I wanted all along)
So here it is almost 11 and I'm finally sitting down to write the post, but if you've been around here before, you know I do some of my best work under pressure and the good news is it'
s time once again for our Vintage Recipe Swap!
At the beginning of the year Christianna from 

Burwell General Store

 found a vintage cookbook / hymnal (All-Day Singin' and Dinner on the Ground) during her travels, or as she put it a Junk Store Find! Well let me tell you my friends, what a find that little book turned out to be!! 

This will be my seventh appearance in the recipe swap and over the last few months our little group has grown into quite a diverse bunch of bloggers and they will amaze you with the many variations of this recipe that they will come up with,  so make sure you head on over to Burwell General Store to see a list of all of our participants this month! This month's recipe is for Sorgum Molasses Cookie and the rules are to change 3 of the ingredients while staying somewhat true to the original recipe.
I have to be honest and say I don't like Molasses very much, and while I could have changed the Molasses to something I like, such as Maple syrup, I thought I would challenge myself to make something really good using Molasses. I searched high and low for an idea and came across a recipe for an Old Fashioned Blueberry Cake at 101 Cookbooks, that had come out of the July 1974 edition of Gourmet Magazine. I will also admit that was my first visit to Heidi's blog and if you haven't been, do yourself a favor and stop by and see all the amazing dishes she cooks up every week. I stuck to the original recipe, making only slight adjustment along the way, and adding a coffee glaze to finish off this incredible cake.
Your going to have to trust me on this one, but it certainly is a keeper. The original recipe said to serve it warm from the pan with a dusting of confectioner sugar, or a dollop of whipped cream. I did like the coffee glaze, but next time I'm thinking a dark chocolate ganache, with an addition of pecans to the cake.
Blueberry Molasses Cake (adapted from Gourmet Magazine)
 Ingredients:
1 cup plus 2 tablespoons unbleached all-purpose flour
1 tsp. baking powder
½  tsp. baking soda
¾ tsp. fine grain sea salt
½  tsp. cider vinegar
5 tablespoons milk (divided)
½ cup unsulphered Molasses
2 large eggs, lightly beaten
3 tablespoons unsalted butter- melted
2 cups blueberries, fresh or frozen
1 teaspoon flour
 Directions:
1. Preheat your oven to 350F degrees.
2. Butter and flour a 9-inch round cake pan Sift together the flour, baking powder, baking soda, and salt into a large mixing bowl.
3. In a small bowl mix together the vinegar with 3 tablespoons of the milk.
4. In another bowl mix the molasses with the remaining 2 tablespoons of milk.
5. Mix the vinegar mixture into the molasses mixture, then mix in the beaten eggs.
6. Pour the wet ingredients over the dry and stir until just combined (do not over mix)
7. Mix in the melted butter.
8. Toss the blueberries with 1 teaspoon of flour and fold them into the batter.
9. Pour the batter into the prepared pan and bake for about thirty minutes or until a toothpick inserted into the center comes out clean.
10. Let cool on wire rack for 15 minutes, turn out cake and add glaze.
Coffee Glaze:
Ingredients:
1 Tbsp. Kahlua
1/4 cup Heavy Cream
2 tsp. Espresso Powder
2 cups confectioners sugar
1/4 cup Greek Yogurt
Directions:
1. In a small bowl add the heavy cream, Kahlua, Greek Yogurt, and espresso powder. Mix well and allow the espresso powder to completely dissolve.
2. Add in the Confectioners sugar, if it looks too thick add a little water to the mix. You should be able to drizzle this mixture.
Thanks so much for stopping by today, it really is a lot of fun trying out vintage recipes and adding your own twist to it, but  anyway you make this cake, your going to get raves, so be prepared to share the recipe! I hope you enjoy it as much as I did! 
Cheers
Dennis