This post includes affiliate links. As an Amazon Associate I earn from qualifying purchases.
You'll love this Blueberry Lemon Dutch Baby thanks to my friend Mallory from Fork vs. Spoon.
Since this is my first ever guest blog post (eek!) I was a little unsure of what to whip up. But after a little consideration and a tad bit of panicky internet recipe research and cookbook page flipping, I just went with what my stomach was craving. Breakfast.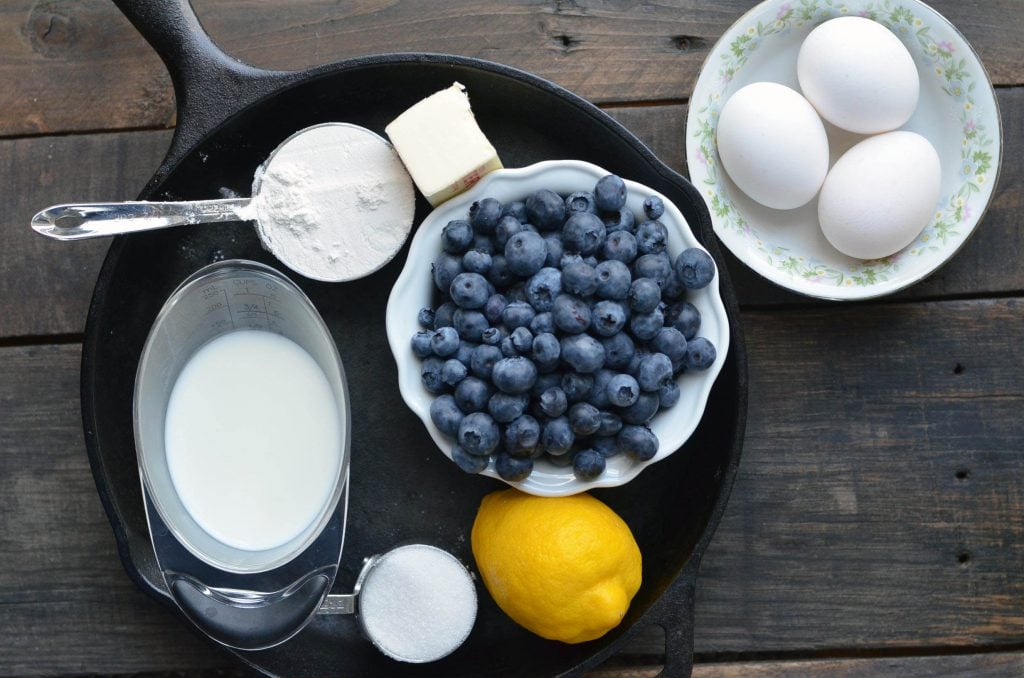 Waking up early (but not by the buzz of an alarm clock) and shuffling down the stairs to start the coffee. While I sip that first cup of coffee, for there would be many to follow, I would contemplate breakfast.
No cereal would be consumed on this day. Breakfast would consist of something simple, but decadent. Sweet and satisfying. A dish tilting more towards dessert than breakfast, but because it was a Saturday morning … breakfast it would be called.
I had this type of weekend morning recently, and it was glorious. My breakfast of choice was a blueberry lemon dutch baby. A german pancake. A giant popover. Whatever you call it, in the end, it is just good old breakfast fare.
Dutch babies are very versatile when it comes to flavor combinations and can be made savory or sweet in an instant. I, of course, went the sweet route. No big surprise. I have a sweet tooth from the moment I wake to the moment my head hits the pillow. The blueberries cook into the batter and create an almost jammy syrup, which inturn dyes the dish a deep blue.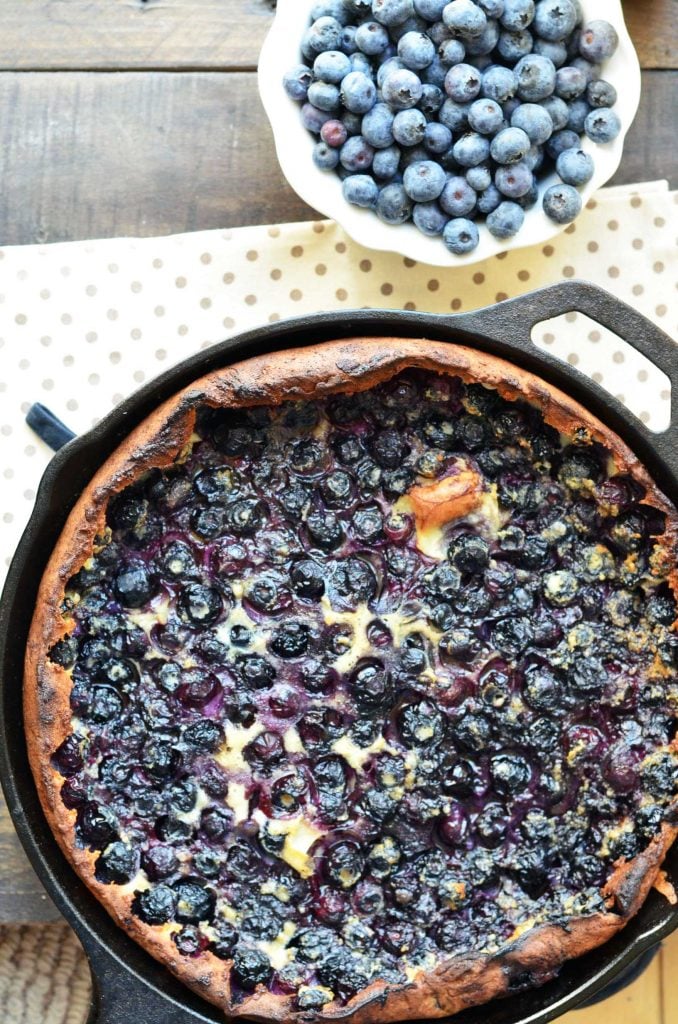 Sprinkle with powdered sugar or drizzle with maple syrup … ya know, if you, like me, have a mad sweet tooth. And if you like blueberries try my Quick and Easy Scones with blueberries and cream.
If you enjoyed this recipe you may like these: