This post includes affiliate links. As an Amazon Associate I earn from qualifying purchases.
My Blackberry Lime Butter Cake will be the hit of your next get-together.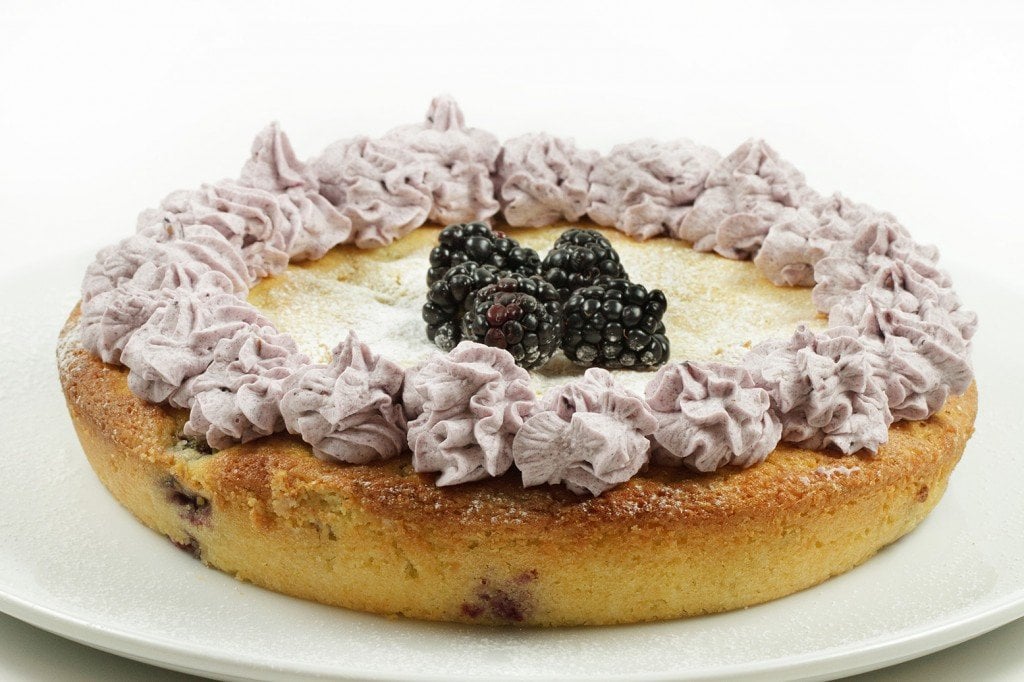 It's been so nice being off this week from school, the break always seems to come when we need it most, and I have certainly been taking advantage of the break by sleeping until 6 am! Wow, what a difference it makes not having to get up at 4 am, I know I've said it before but no matter how often you do it, you never get used to getting up that early, it's just unnatural!
With all this extra time on my hands I've been trying to catch up a bit on my cooking, so I don't always feel like I'm working behind schedule, and one thing I wanted to make was my butter cake.
I don't know if you remember but about six weeks ago I made a Meyer lemon blueberry version of this incredible cake, and thanks to Pinterest it got a lot of extra attention! I had a lot of new readers, many of which emailed to tell me just how good the cake was when they made it in their own homes. Then all of a sudden I got three emails in a row complaining how the cake did not turn out, was gelatinous and a total failure…..tasty, but not a very good cake. I even had one compare it to a lemon curd!
I take my work very seriously and try to make sure that my recipes are easy to follow and pretty much foolproof, I want everyone to make my creations and I want them to turn out as good or better than mine. So when I got the first email, I thought maybe they didn't follow the instructions or even didn't bake it long enough, which was exactly what I did with my cake, it came out very moist almost to the point of being wet, but so very far from a curd! Well I told them as soon as I had time I would make it again and see if perhaps I left something out of the recipe. I hate making exactly the same thing again, so this time I swapped out the lemons for limes and the blueberries for blackberries, but other than a sprinkling of corn meal on top of the cake (don't ask me why I just felt compelled to add the cornmeal)  the recipe was exactly the same.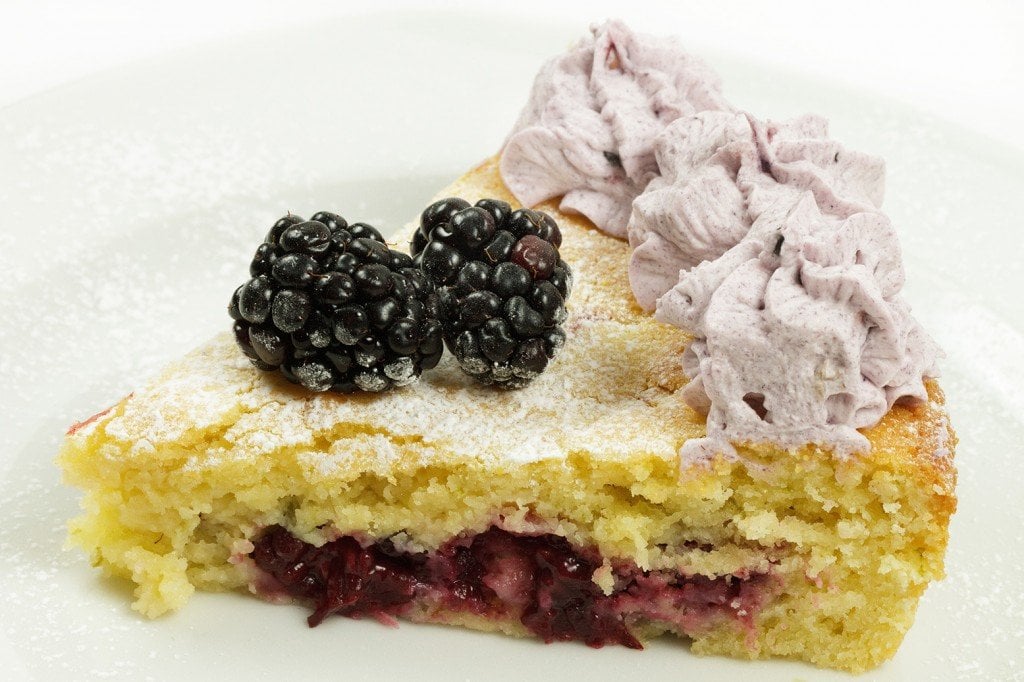 If you enjoyed this cake recipe you might also like my Chocolate Cake with a Strawberry Mousse Filling.
If you've tried my Blackberry Lime Butter Cake recipe or any other recipe on askchefdennis.com please don't forget to rate the recipe and let me know where you found it in the comments below, I love hearing from you! You can also FOLLOW ME  on Instagram @chefdenniseats and @chefdennistravels,  Twitter and Facebook.