When the weather starts getting warmer that means its time for frozen treats. And my blackberry and mango gelato are a delicious way to beat the heat.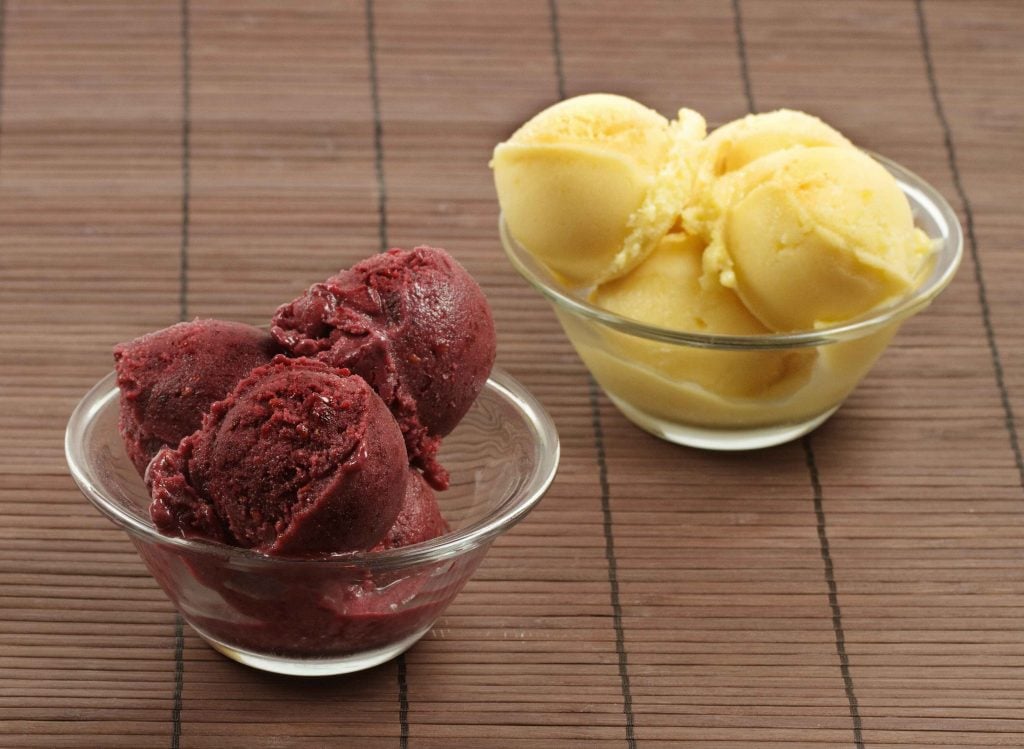 I had some beautiful blackberries on hand and a couple of mangoes that were on the verge of being overripe, just perfect for gelato.
It's amazing how much more flavor these gelato's have than standard ice creams, and I believe it has to do with the fact that you're not using very much cream or in the case of these two gelato's none at all. While cream does do some wonderful things to ice cream, it does tend to tone down the flavors, the creamy sweetness of the ice cream is the star. With gelato, since you're not adding in cream the natural flavors become more prominent.
And while not as creamy as ice cream it still has a wonderful texture and mouthfeel, and the flavors are incredible! The other difference with Gelato vs Ice Cream is the amount of air whipped into the mix, gelato is denser and therefore contains more flavor. So my vote goes to Gelato!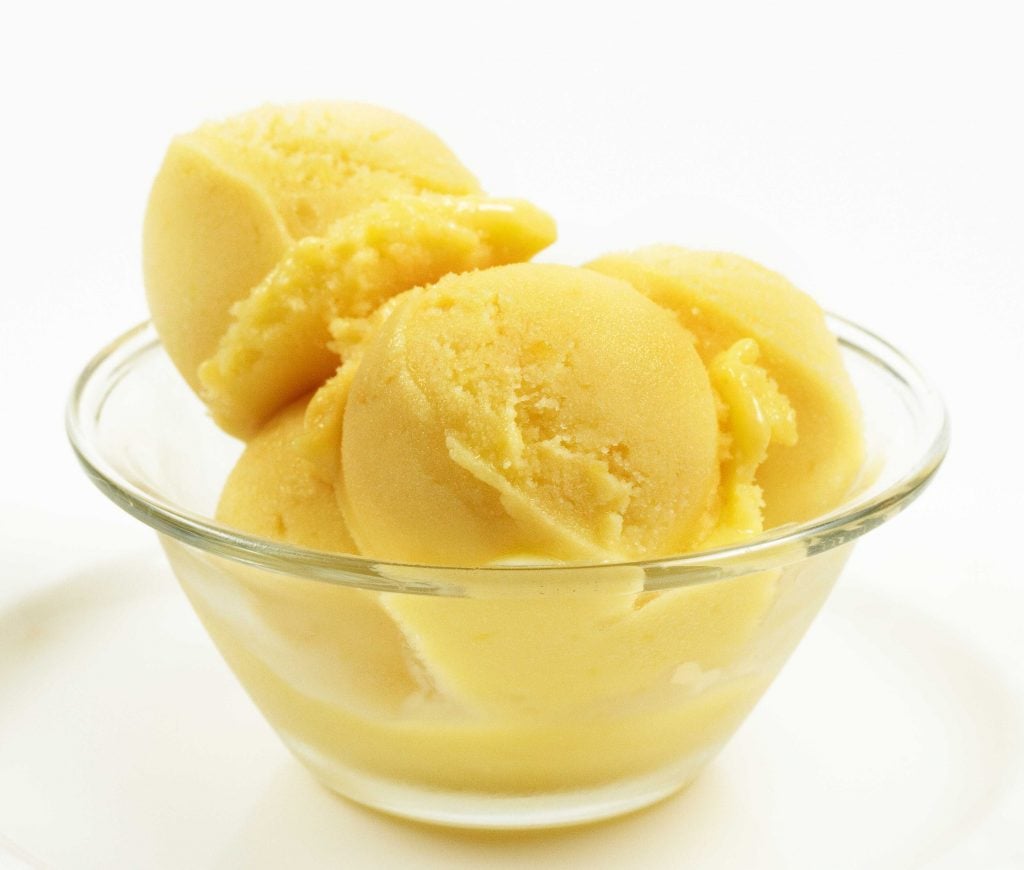 I think one of the things I enjoyed most about eating Gelato's in Italy was how they would let you put up to five flavors in your selection, so you got to taste some really interesting flavors, with each Gelateria having their own signature flavors. The sky's the limit where gelato is concerned, so be creative! And this mango gelato was ah-mazing!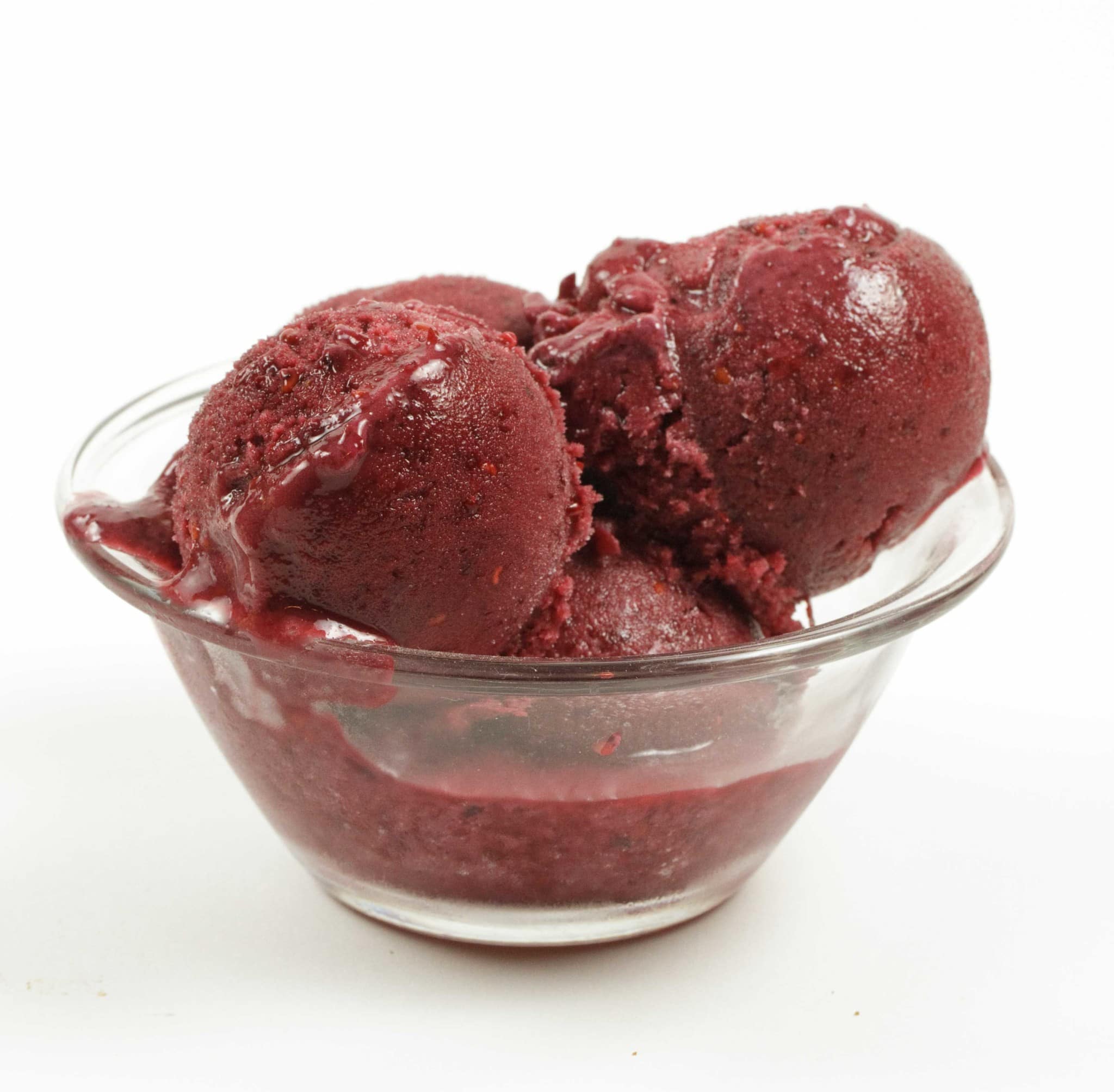 If you love Gelato you might also like these recipes:
If you've tried my Gelato recipe or any other recipe on askchefdennis.com please don't forget to rate the recipe and let me know where you found it in the comments below, I love hearing from you! You can also FOLLOW ME on Instagram @chefdenniseats and @chefdennistravels, Twitter and Facebook.