This post includes affiliate links. As an Amazon Associate I earn from qualifying purchases.
Wouldn't you love to make these Balinese fish satay for dinner tonight?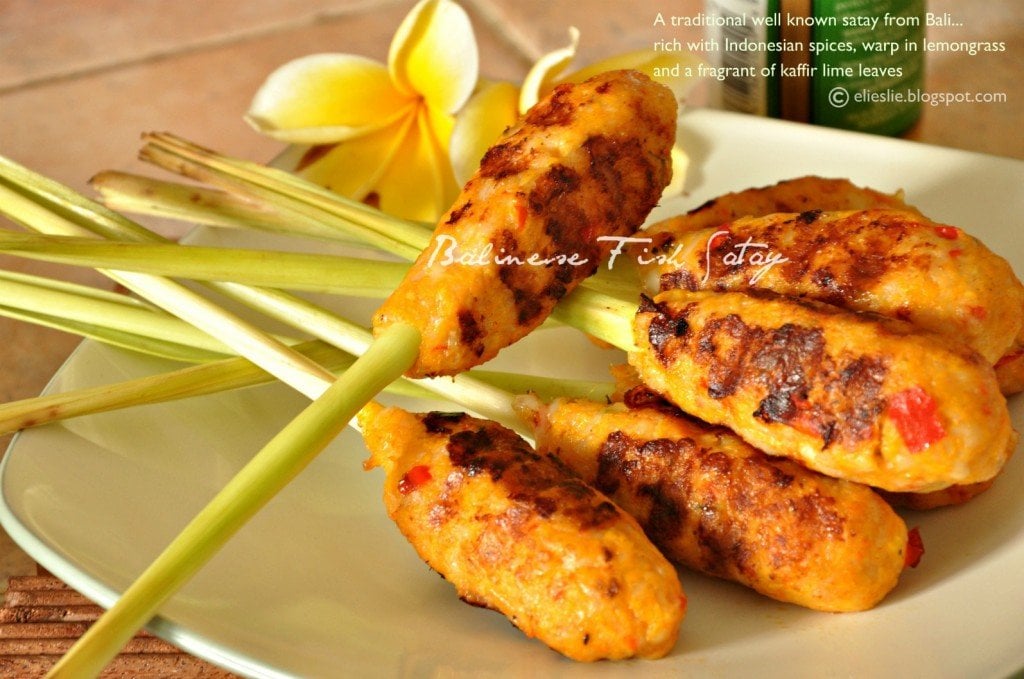 I love to cook, really madly in love with it as well as photography. I lived in Indonesia and my ancestry is Chinese, so you can guess many of the dishes that I make are inspired from the two origins.
Lately, I often serve Korean dishes at my dining table and glad to see that all my family members enjoy it with a smile. I love making pasta for breakfast as well as enjoying my precious breakfast dessert with a cup of hot coffee, that's why my blog posts contain a variety of dishes from different countries. As long as it's healthy and tasty, what could be better than that? Agree?
So today I want to introduce you to one of Indonesian traditional dishes called Sate Lilit Bali or Balinese Fish Satay.
I think Indonesia Food is well known for its Satay, there's many kinds of satay depending upon the origins and many of them are served with a peanut sauce.
The Balinese fish satay isn't served with a sauce but prepared and cooked with the rich taste of Indonesian spices, grated coconut and of course… grilled with love!
Prepare "the love" and let start to grill! 😉
If you enjoyed this dish you may also like these: